Facebook starts testing advertisements in Messenger
Facebook, a social networking website which came into existence more than 12 years ago from the dorm room of Harvard University, has today become the largest social media network in the world. Not only does its main app has over a billion active monthly users, but, its Messenger app too has over a billion active monthly users. Well, too take advantage of that user base, Facebook has started testing advertisements in its Messenger app, on both Android and iOS.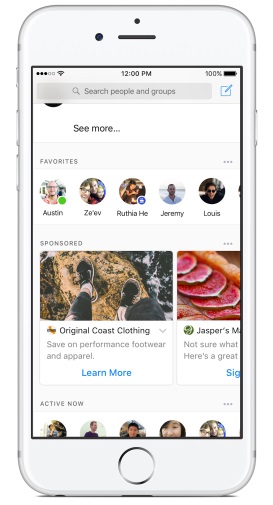 Facebook was long expected to start showing ads in Messenger, and finally, the company has started showing the ads to Messenger users in Australia and Thailand as a part of "a very small test".
These sponsored ads will be shown on your Messenger home screen, and thankfully, not in the midst of a conversation. The ads will be shown in an area below the recent conversations. While the users will be seeing sponsored ads in Messenger, businesses will still not be able to contact the users unless and until the users message them. "No one will see an ad in a conversation without clicking on an ad experience on the Messenger home screen or starting a conversation with a brand – these test ads won't originate in your conversations." said Eddie Zhang, Product Manager, Facebook.
"Of course, the few people who are in this test are in complete control of their Messenger experience and can choose to hide/report specific ads using the dropdown menu in their Messenger. Advertisers will still not be able to message users directly unless a person starts the interaction and people will not see a message from a business that they didn't initiate." Zhang further added.
Well, Facebook didn't make it clear whether the businesses will be able to message the users directly if the users have interacted with them before. Also, Facebook has made it clear that they will only expand this feature in other markets after they have properly tested this feature. But hey, we are pretty sure that sooner or later, Facebook will start showing ads in Messenger to the users in other markets. After all, what good are those 1 Billion active users if you can't make money off them, isn't it?