Earlier we explained how smartphones were no longer a luxury. And we twist over to an entirely different tangent. We bring you top 5 luxury cellphones.
No matter however we kid ourselves, it's a fact that we love to show off. We love to get the most luxurious, unique and out-of-the-world expensive phones. Having your hands on a luxury cellphone is the next best thing to getting your hands on a luxury car.
Even though most of us wankers hardly need to look into our pockets for these phones, dreams don't cost much do they? Have a look, aspire and send one to us in case you happen to be ultra-freaking rich.
Tag Heuer Link: Right off the bat, we bring you the Tag Heuer Link, which looks like more a slab of extravagance than a phone. In the age of ultra-thin phones such as the MotoRazr and Ascend P1 S, this one looks fat as an old lady. But, don't make judgments fast. It comes in a Crocodile skin case! Like most luxury phones, its gold-plated too. Unlike most luxury phones, it is a smartphone with an Android OS, a 5-megapixel camera, an appstore and Tag Heuer security features. But, who cares about that after a look at the price tag?
Price: Rs. 3,30,000-12,00,000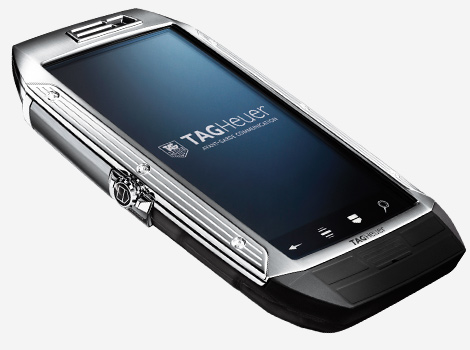 Goldvish Le Million: Goldvish Le Million is as the saying goes, 'worth a million dollars'. Except, the million dollar part is really true. Trust us, it is loaded. It's covered with more diamonds than your wife's necklace and looks like a million bucks. It has an FM Radio, an 8X-zoom camera and Bluetooth. As if it really matters.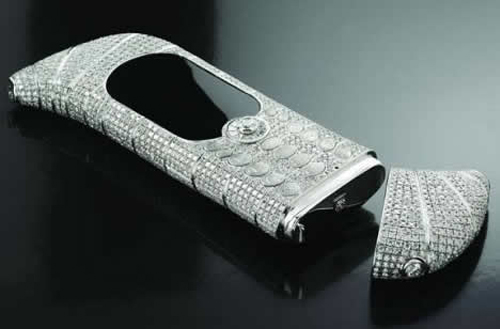 Price: Rs. 5,00,00,000
iPhone 4 Diamond Rose edition: As if an iPhone wasn't already too expensive Stuart Hughes decided to load it with diamonds and bathe it in gold. This one comes with 100 diamonds on the sides with many gracing the Apple logo and a home button built of Platinum and pink diamonds. It costs more than your house though. Stop gaping!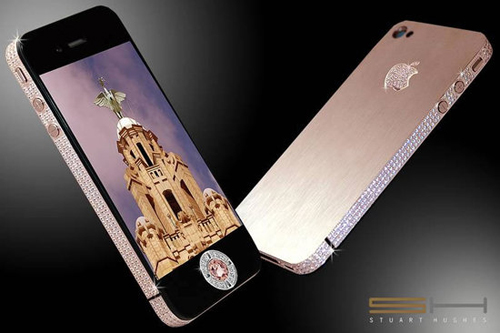 Price: Rs. 40,00,00,000
Vertu Constellation Symbian: While talking about luxury phones, how could we give Vertu a slip? Vertu has come out with smartphone to entice the rich business types. Nope its not dancing around in gold and diamonds, rather it's a handcrafted beauty made of leather and steel. It has an 8-megapixel snapper at the back and a concierge button in the front.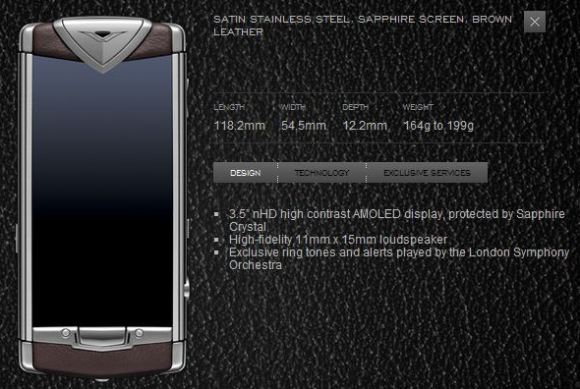 Price: Rs 3,00,000 – 7,76,000
Mobiado 350 Aston Martin: Feeling a bit James Bond lately? The Mobiado 350 Aston Martin might just be as close as you could come to the real thing. Its made from aircraft grade Aluminum to help you with that covert operation in Afghanistan. The price is still unreleased.