Firefox for Android Beta has received more updates to make it more customizable and more secure to protect your personal data. The new updates can be loaded on more devices than earlier.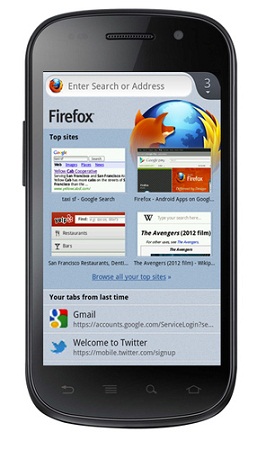 The Firefox for Android Beta adds a new layer of secure browsing with the newly added private browsing mode. The private browsing mode also has the options to switch between private and standard tabs within the same browsing session without compromising on the privacy. This mode enhances the user control over personal data by not storing any information about the websites.
This new update would add additional support to devices running ARMv6. The minimum requirement for Firefox for Android Beta is now just 600MHz processing speed, 384MB memory, and QVGA display. This would help allow the browser to be loaded onto devices like Samsung Galaxy Next series, Galaxy Pop, Galaxy Q, HTC Aria and HTC Legend.
Also the earlier issues faced with video files has been fixed. Devices with Gingerbread and higher have support for H.264/AAC/MP3 hardware decoders. The shortcuts on the home screen can be customized by adding shortcut icons of most visited sites thus allowing to quickly load your favourite's sites.
The Firefox for Android Beta can be tried by downloading it from HERE in the Google Play Store.