Mozilla Firefox for Android browser has got an update bringing in much needed fixes and a few new features to the mobile browser and jumping the version of the browser to v14

.

0.1.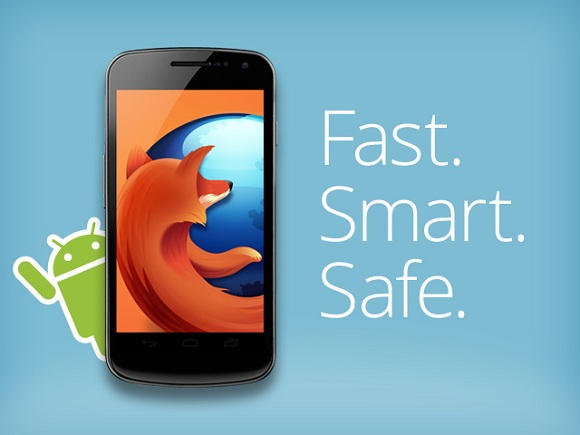 With this version, Mozilla seems to have concentrated hard on solving the major issues which were related to playing flash videos, zooming, Galaxy Note's Stylus and much more. Complete changelog and download after the break.
Changelog for Firefox for Android 14.0.1:

Fixed
 
Various stability and performance fixes

Screen locks while Flash videos playing

Zooming resets once

page

is fully loaded

Purple screen when playing HTML5 videos on some Motorola devices

"Don't keep activities" Android 4

.

x developer option prevents pages from loading

Various security fixes

Holding the Galaxy Note's stylus close to the phone dismisses the virtual keyboard on the Awesome Screen

GIF animation

can gets

stuck when

src

and image size are changed

Blinking characters in form fields

Your previous tab session may not be re-opened on launch in some instances

Some text may appear too large

Opening links from external apps may not open properly

Full screen does not work correctly

on

Flash video
New
 
Faster

start-up

and page load times

Support for Adobe Flash

The user interface has been completely re-designed with a new Awesome Screen

New personalized Start Page with top sites and tabs from last time

Better text readability through font size inflation

Tap-to-play is

default

for plugins

Google searches now utilize HTTPS

New panning/zooming architecture implemented for better touch responsiveness
Changed
 
Top Sites, Bookmarks, and History are now even more accessible from the Awesome Bar
There are still some known issues which might be fixed in the next release. Until then hit the widget below to get the latest version of Firefox for Android for your

smartphone

.