Firefox for Android updated to version 9
The people at Mozilla are trying their best to provide Android users with the best browsing experience via Firefox for Android.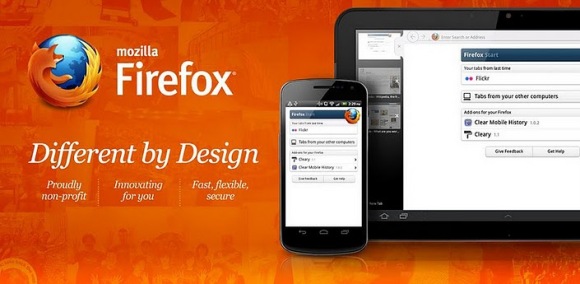 And now Firefox for Android has been updated, yet again, to version 9 bringing in a few new features.


The new features include:

New tablet UI and features: The interface of Firefox has been revamped to provide a better feel and experience while browsing on a tablet.

New Action Bar with Quick Access Buttons: You can access Firefox Preferences, Add-ons, downloads and more in the new Action Bar menu (next to the Awesome Bar). The Action Bar adds back, forward and bookmark buttons for easy access

Faster start-up time: Engineers are trying their best to reduce the start-up time that Firefox is always criticised of and with version 9, they have improved and made the start-up time less.

Camera input support: Now developers can integrate camera functionality directly in Web sites and thus provide a great user experience.

HTML5 form validation: Firefox supports the HTML5 Form Validation API which automatically validates website form fields like numbers, emails and URLs without developers needing to write a custom code or use a third-party library.
To download the latest version of Firefox for your Android device head over here.