Firefox Home now available for iPhone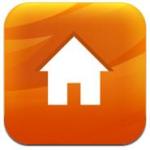 Firefox Home is now available for download from Apple App store. It provides provides access to your Firefox desktop history, bookmarks and open tabs on your iPhone.
Firefox Home uses your browser data, securely synced from Firefox on your desktop to the cloud, to let you search and browse quickly. You can view the sites you want directly in Firefox Home, open them in Mobile Safari or share them with friends via email. Your Firefox data is private and only you have access to it.
To download Firefox Home click here