Earlier today there was word about Google hosting an event on July 24 which may see the launch of the new Nexus 7. Now we have images of the alleged device along with a look into the specs.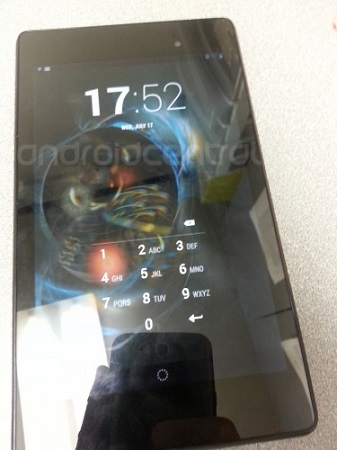 The first images of the new Nexus 7 have leaked. While it's still not clear whether the photos represent the actual device or just the prototype, considering the rumours of launch by July end, we would stick with the former.
According to the sources, the refreshed version of the Nexus 7 would retain the 7 inch display but with a higher resolution of 1920 x 1200 pixels. While the device was spotted with a Snapdragon 600 recently, it is said to be powered by a Snapdragon S4 Pro. Interestingly, the device may have 4 GB of RAM. As expected we would have two cameras on the device with a rear facing 5 MP camera and a front facing 1.2 MP camera. Now we just wait till July 24 to see if we see the device at Breakfast.
Specs of the Nexus 7:
7 inch display
1920 x 1200 pixels resolution
Snapdragon S4 Pro
4 GB RAM
16 GB internal memory
5 MP rear camera
1.2 MP front facing camera