Introduction
Nokia has tried to do something different to its Asha series of smartphones with the launch of Nokia Asha 501. The Asha 501 doesn't give the feel of earlier traditional Asha smartphones, it's fresh. It has amazing build quality and runs Asha Platform 1.0 which looks refreshing.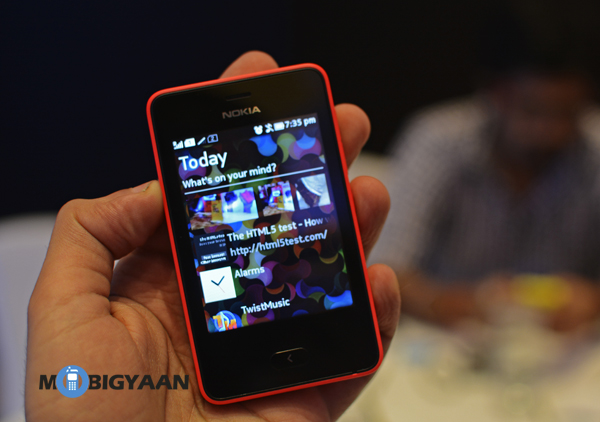 Key Specifications of Nokia Asha 501
3 inch capacitive display
Display resolution: QVGA (320 x 240) with 133ppi
3.2 MP Camera
Asha Platform 1.0
Dual SIM (Single SIM variant is also available)
128 MB internal memory
Expandable memory: Up to 32 GB
1200 mAh battery
2G standby time: Up to 26 days
2G talk time: Up to 17 hours
Music playback time: Up to 56 hours
Video playback time: Up to 14 hours
Sensors: Accelerometer and Proximity sensor
Build Quality and Design
The first look at the phone is enough to make you feel that the phone doesn't look like the traditional Nokia Asha smartphones. It has a nice outer shell and solid front. The looks of Nokia Asha 501 seems inspired by Nokia's Lumia series of smartphones. Nokia Asha 501 has colourful outer shell which comes in 6 different colours and can be replaced easily with any of the available colours of your choice.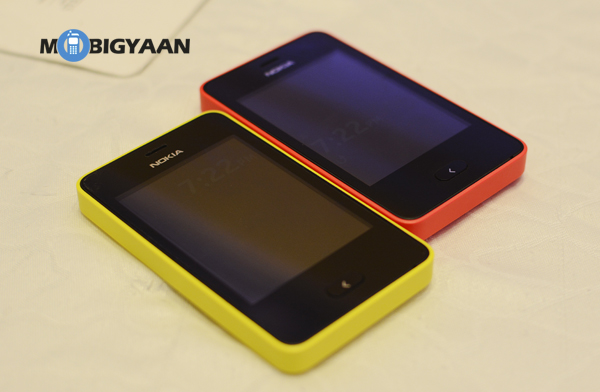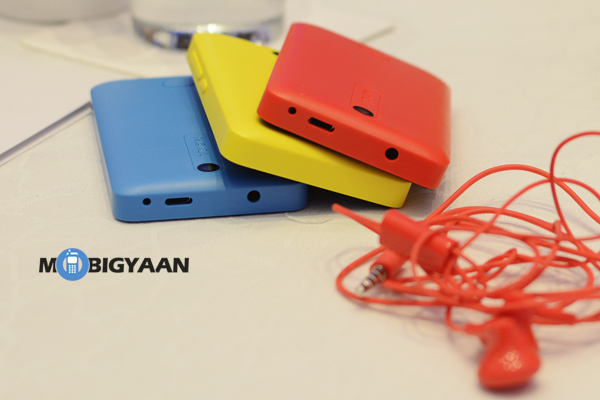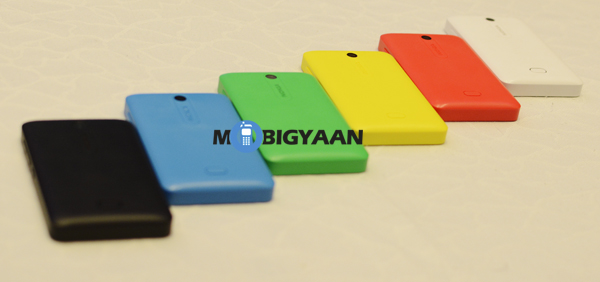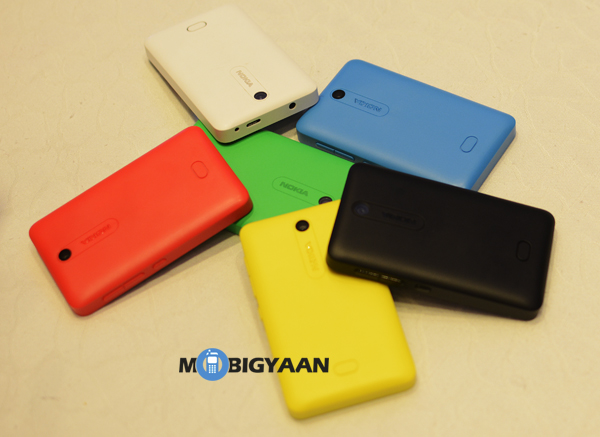 Despite it being a budget smartphone, it doesn't give a feel of cheap plastic phone, in fact the build quality is pretty solid and Nokia Asha 501 tries to give you a feel of premium smartphone.
At the back it has a 3.2 MP Camera and a button using which you can remove the outer shell.
On the right side, it has volume keys and a power button.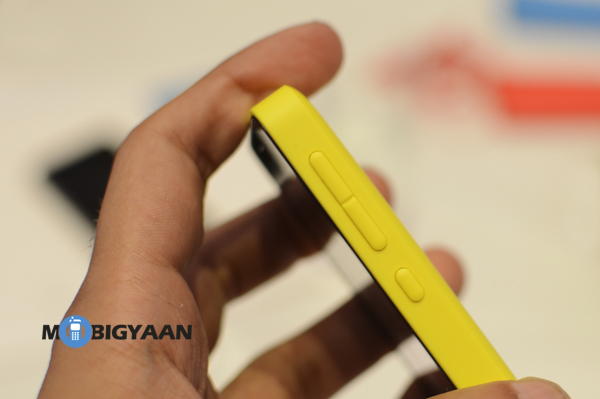 It has no buttons at the bottom and on the left side.
At top it has microUSB port, 2mm pin charger slot and 3.5mm Audio jack.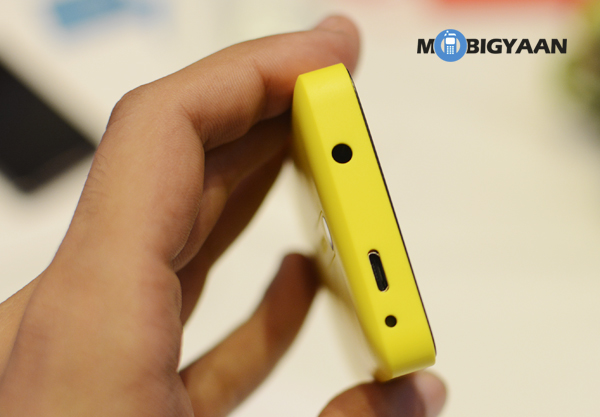 There is a proximity sensor and a back button which is a little raised over the surface of the phone.
Display
The Nokia Asha has a 3 inch TFT display with a resolution of 240×320 with 133ppi. It has a scratch resistant coating but no gorilla glass which is fair enough considering the price point at which it is available. The nice and bright capacitive display on Nokia Asha 501 supports multi-touch up to 2 fingers.
Software
The Nokia Asha 501 runs on a brand new Asha Platform 1.0 built over Series 40. Though you won't feel like you are using a Series 40 phone, Nokia has put in some smart work and the result of it is young and brilliant Asha Platform 1.0. It mainly relies on swipe gestures for Navigation which is a pretty cool thing considering none of the phones in the price range of Asha 501 is offering that feature. I consider swipe gestures to be an integral part of all the operating system's upcoming version of other Mobile operating systems, it already there on BlackBerry 10.
One of my favourite feature on the Nokia Asha 501 is the Fastlane. Basically Fastlane shows you your 50 recent activities. It will show you apps you used, pictures, notifications and even the message which you are typing appears on Fastlane, this is particularly useful when you are typing a message and you need to perform different task at that moment. It also allows you to update your Facebook status and you can even tweet using it. Fastlane can be accessed by swiping left or right. Fastlane makes life on the smartphone a lot easier.
Some of the other interesting features on Asha Platform 1.0 are multilingual keyboard, Auto Draft message, Notification bar and quick toggles. Nokia also re-designed the Nokia Xpress browser which looks nice, however reading webpages on a 3 inch display might be painful for your eyes. It uses cloud compression technology which compresses data up to 90 percent.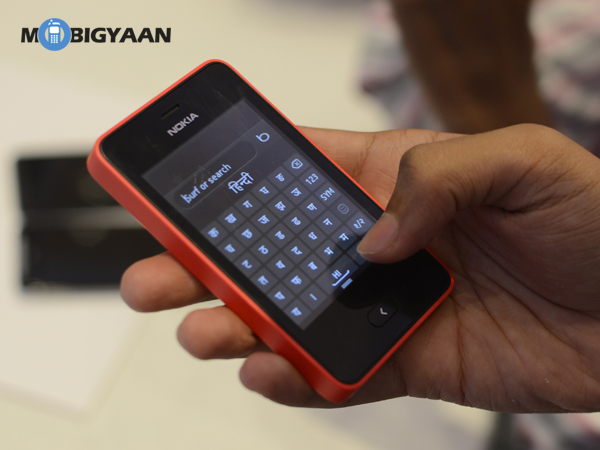 It comes with pre-installed applications which includes Facebook, Twitter, Camera 5-in-1 and The Weather Channel. You can find also find pre-installed games Assassin's Creed III, Real Football 2013 and Little Big City on it. And of course for more apps you can always visit the App store.
While I was reviewing it many people asked me if WhatsApp can be used on it, the answer is No. As of now WhatsApp isn't available for Nokia Asha 501, however Nokia claims that they are trying to get WhatsApp on board and it might soon be available. So as of now you can enjoy using FB chat or may be Nokia Chat on Nokia Asha 501.
Last but not the least, I loved the way one can set alarm on it. The haptics on it are brilliant.
Camera
The 3.2 MP Camera on the Nokia Asha 501 doesn't impress me. The picture and video quality are pretty average. You can check the samples below.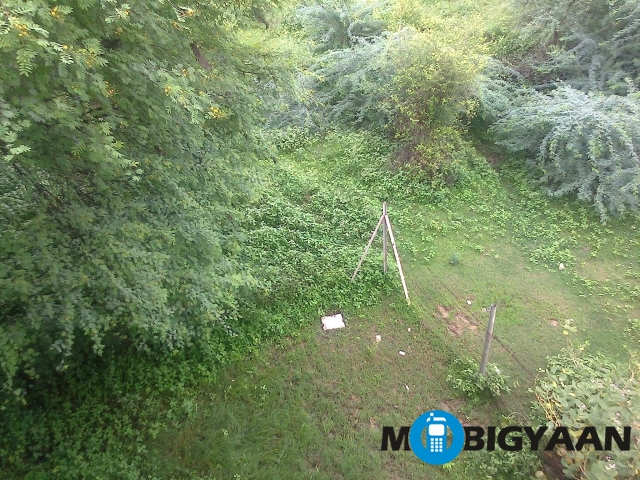 Image taken at 3X zoom.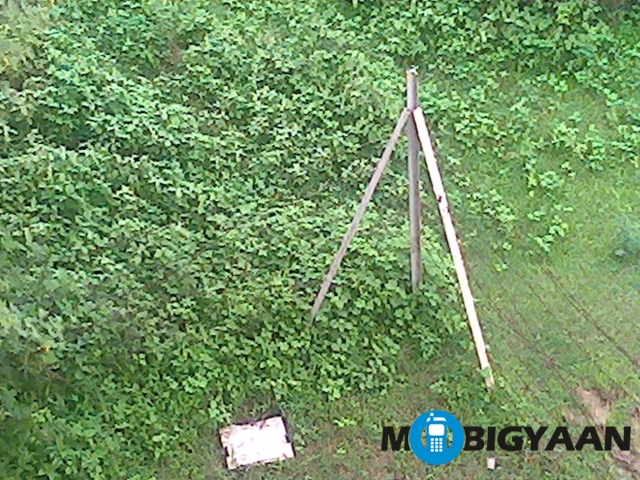 The video can be recorded at 15fps
Connectivity
To begin with, it doesn't support 3G, however you can use Wi-Fi. As mentioned above it has a microUSB 2.0 connector and supports Bluetooth 3.0 for file sharing.
Battery
The 1200 mAh battery can last for days depending upon normal usage which includes 2-3 hours of calls, gaming, gaming and web-surfing. Before beginning the phone the battery level indicated around 50% charge and I did not charge it for a week, which is during the entire review I did not charge it even for once. So the battery life on Nokia Asha 501 is quite impressive. Nokia claims that the stand by time on it is 26 days on the dual SIM variant (the one I reviewed) and 48 days on the single SIM variant. The talk time is you can expect from Nokia Asha 501 is 17 hours, as claimed by Nokia.
What we like:
Build Quality
Fastlane
Battery life
Colourful removable back cover
Swipe gesture for navigation
Price
What we dislike:
Camera Quality
No 3G
Conclusion
My first reaction, when I saw Asha 501 for the first time, was why these features are not on Nokia's Lumia series of smartphones. So, there is no doubt that the Nokia Asha 501 impressed me with not just its Asha Platform 1.0 but also with its build quality. Even if it's priced around $100 (INR 5000) you won't feel that you are holding a cheap plastic phone in your hand. A better camera would have been great along with the 3G support, but there is not much to complain if I consider the price at which it is available.
I would recommend Nokia Asha 501 over any other device available in the market at Rs. 5000.