For Reliance Communications' subscribers it's the right time to make a shift from 2G to 3G. Reliance communication today announce a massive reduction in 3G prices.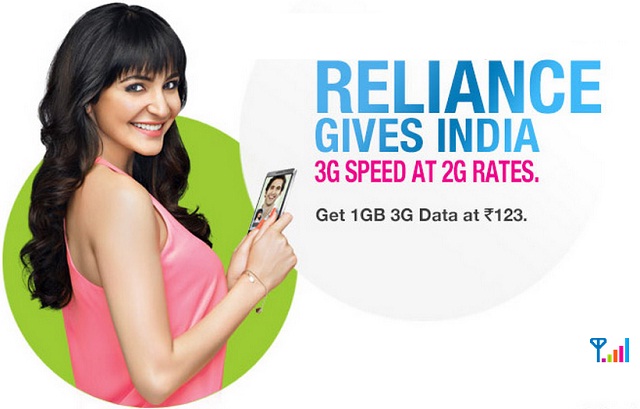 It now offers 3G data at Rs 123 for 1 GB; Rs 246 for 2 GB; Rs 492 for 4 GB. With these new prices RCom aims at 40% share of industry.
Announcing the game-changing offer, Mr Gurdeep Singh, President and Chief Executive Officer, Wireless, Reliance Communications Limited, said: "This is an inherent part of RCOM's objective to take high-speed data services to every Smartphone and tablet user in the country, without them worrying about incremental or high costs. By breaking the 3G entry barrier, we plan to bring about a behavioral change and take the benefits of quick data access to everyone and impact not just lives, but lifestyles as well."
RCOM's 'Built-for-Video' network—backed by IP back-haul, 200,000 km of fibre,and fibre-linked towers—will help offer a superior 3G experience.
New customers coming to the Reliance network through MNP will also be able to avail of 1 GB of 3G data free per month for two months.