First possible images of Nexus 5 spotted at FCC
With the increasing confusion around the next Nexus device as the number of rumours about the device keep increasing, the alleged device has apparently been spotted in real.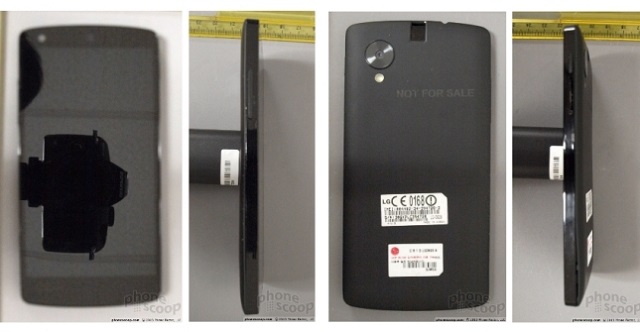 According to sources, the images of the alleged LG Nexus 5 were retrieved from the FCC, where LG has applied for a class 2 permissive change for the LG G2, which is supposedly on what the Nexus 5 is based upon. However, the images definitely do not resemble the LG G2 but instead the front does seem to look like the Nexus 4. Even the power button and volume rocker are at the side of the device unlike LG G2's placement on the back.
While this are the first images of the supposed Nexus 5, the final device would have a better finish and design at the time of the launch. The device with the 4.96 inch display is expected to have the recently announced Android v4.4 Kitkat.