Some iPhone cases will just surprise you with what they can do – the FLIR ONE iPhone 5S case is one of them – this one comes with a thermal camera! The FLIR ONE iPhone 5S case will not just protect your iPhone from glints and scratches, it  will also identify heat sources in a room.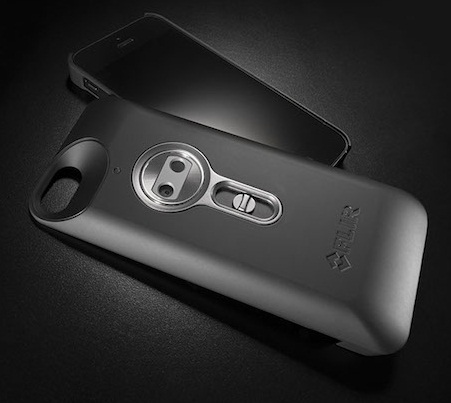 FLIR ONE details
The FLIR ONE iPhone 5S case, even though makes your phone a little bulky, it also adds thermal imaging to your phone. You can actually feel like a super spy while using the camera or lets say you are at a camp, it will make it easier to find everyone in the dark. In case your house is being broken into, and the lights are out, this might even transform into a safety device. Not only that, a variety of practical uses are there too, like tracing pipes through a wall.
But in case you are worried that it will eat into your iPhone's battery, well, don't be. The FLIR ONE sports a built in battery which not makes the thermal camera easy to use but also extends your iPhone battery. Along with that, it will not block access to your iPhone camera, has a battery status indicator and can be charged via MicroUSB. It also offers a variety of thermal filters.
FLIR ONE pricing
The FLIR ONE comes in a range of colors and is priced at $350.