Foursquare for WP updates with new push notifications and languages
Your favourite check-in app, Foursquare, has been finally updated on Windows Phone. The new update doesn't bring a lot, but it does fix some notification issues and also brings some new language support.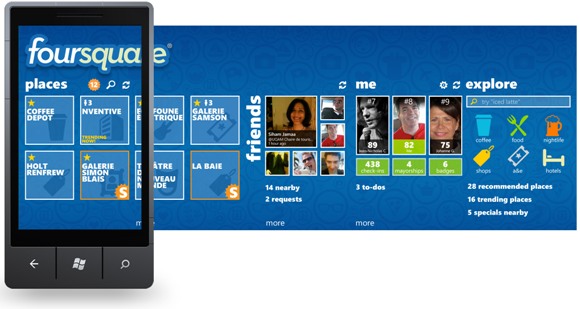 If you have used the app, the tile notification seemed to be stuck and didn't update the list of all your friends. Well, now this update says to have fixed the issue.
Also the app now supports Portugese, Korean, Indonesian, Japanese and Russian languages. This is a good gesture by the Foursquare team as it signifies the expansion of the app as well as the Windows Phone platform altogether.
Here's the official change-log of version 2.9 of Foursquare:
Portugese, Korean, Indonesian, Japanese and Russian language support

Push notifications to get instant friend check-in updates on pinned tile

Leaderboard pinned tile backside to see where you stand compared to your friends
Download the Foursquare app for Windows Phone from here.