Given the increasing number of users Foursquare has decided to separate its apps and create a new app called Swarm to accommodate more number of users.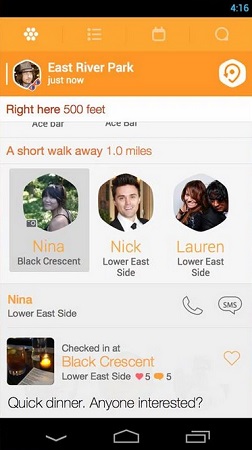 Foursquare has released the new Swarm app for Android and iOS and is set to revamp the Foursquare app with new features. While the app is not a replacement for the existing Foursquare app, it will continue to co-exist and interrelate with the app. Feature-wise, the new app incorporates some of the earlier features of Foursquare with improved functionality.
To begin with, the Swarm app has the same-old check-in functionality which lets the user to check-in to nearby location or venue. The app shows you at a glimpse the check-ins of your friends based on distance. One of the best newly introduced feature in the app is 'Plans', which lets you share what activity you plan to do next, after which interested friends can join in. you can download the app from the Google Play store and the Apple App Store.