Blackberry Z10 users can now experience accurate navigation right from their device and never have to ask for directions again. MapmyIndia has now launched the navigation app on the Blackberry 10 platform.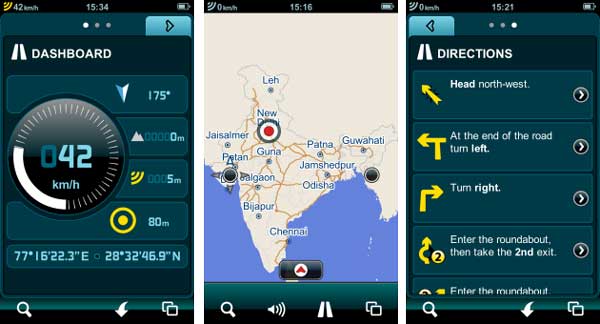 MapmyIndia, which is known for their voice guided, turn-by-turn navigation experience, have now launched the app on the Blackberry 10 platform for the Blackberry Z10 devices. Customers currently owning the Blackberry Z10 or about to purchase the device can avail the app for free. MapmyIndia is currently offering 1 year subscription for free.
The MapmyIndia app provides full 3D maps & buildings, house-address level details, millions of places like restaurants, ATMs, petrol pumps, hotels, tourist landmarks and street-level maps in thousands of cities in India. The app is connected to all almost all villages and highways across India. Customizing the app to suit the needs on Indians, the app provides voice guidance and instructions in both English and Hindi.
You can download the MapmyIndia app for free from the Blackberry Appworld.