Google released the Android N Developer Preview in March this year, and, it came with a feature called multi-window, something the users have waited for. With multi-window, users can keep two apps running side-by-side at the same time. There was another feature called freeform multi-window which allowed resizing apps, something similar to what we do on computers. However, the freeform multi-window won't be making its way on Pixel C or any other Nexus device with Android N.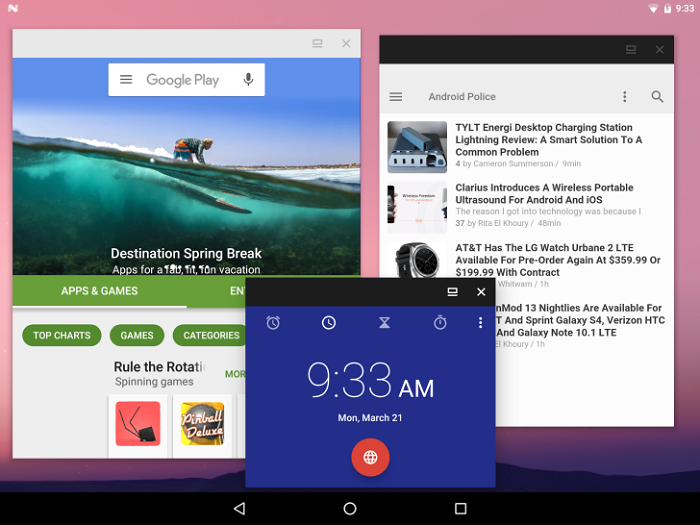 Android Developer Advocate Ian Lake made it clear that the freeform multi-window feature, which was found in Android N Developer Preview, won't come to Pixel C or any other Nexus device with the commercial release of Android N. However, the APIs will be publicly accessible so manufacturers can enable this feature for their devices if they wish to.
This won't affect the Nexus 5X or the 6P much, however, it would be a waste of screen estate on Pixel C without having this feature. A device so large can benefit from this feature. Users can resize and move the apps around on their Pixel C just like they would on their computers.
Check out the video below for more information.