We told you about the redesigned home and navigation buttons that might come along with Android N. Now, another information states the Google is reportedly building live support app for Nexus devices.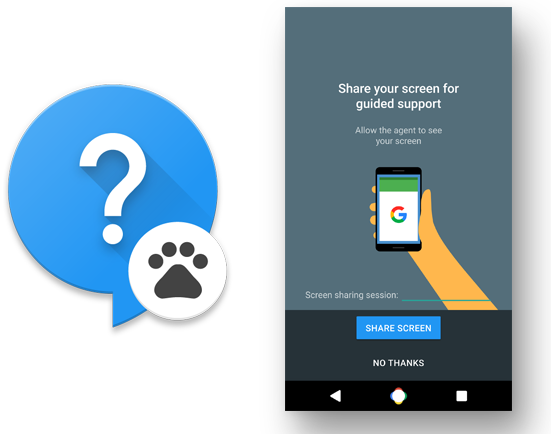 This live support app for Nexus device will also have screen sharing feature which will help the support agents resolve issues related to your device quickly. As the name suggests, the screen sharing feature will share the screen of your Nexus device with the support agent so that they can pinpoint exactly what the problem and solve it quickly.
The image above shows the app icon and the screenshot of the app. However, don't mistake it as the real screen as it's just a mockup. It only gives you an idea of how the app might look, however, the final design may totally vary from what you are seeing right now.
This app might only remain exclusive to Nexus devices as supporting all the Android devices out there through a screen sharing app is not at all possible for Google. There are just so many different devices running on Android OS.