The official announcement of Android N is just a few more weeks away, and, with the release of Android N Developer Preview 4 last week, Google said that it's going to roll out the final version of Android N for consumers later this summer. We also got hold of specifications of alleged HTC Nexus smartphone codenamed Sailfish yesterday. Now, we are looking at what might be the redesigned home and navigation buttons in the upcoming version of Android.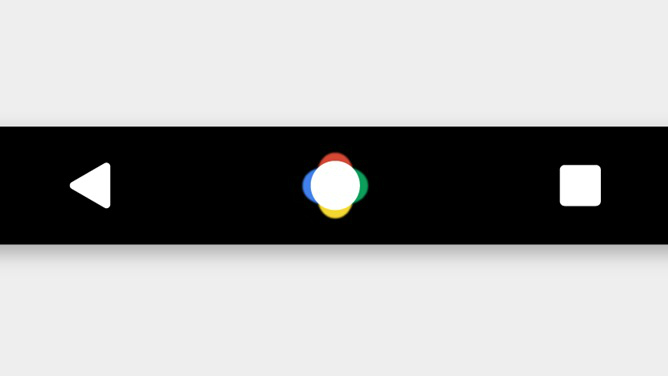 According to the information received by Android Police from their highly reliable source, the Android N may come with redesigned home and navigation buttons. Their source has provided reliable and trustworthy information in the past so it's likely that we might actually see these buttons in Android N.
If you take a look at the image shown above, the buttons have maintained their shape from Android Marshmallow, however, they are now opaque. Also, the home button has got Google's colors (red, green, blue, yellow) around it. However, it's unlikely that functionality of these buttons will change.
According to the source, "the new multi-colored home button does animate in some fashion when long-pressed, with the various colors expanding in their corresponding directions until they all file out horizontally". Well, a GIF image showing this would have made it easy to understand, but for now, you will have to rely on your imagination power.
The image shown to you above is not the real one though, its created based on the information passed by the source. Also, at this point, there's no information whether these buttons will make their way in to the upcoming Nexus devices only, or all the devices that will receive Android N. All we can do right now is wait for some official announcement from Google.