Frenny Bawa resigns as MD of RIM, India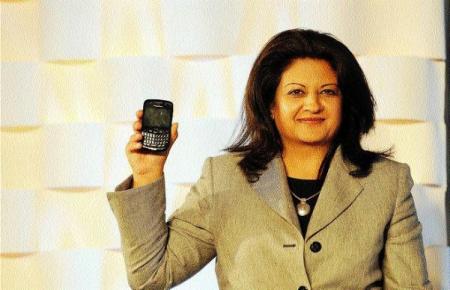 Frenny Bawa has been the MD of Research in Motion in India since the past three years and news confirms that she is ready to resign. Frenny has been the Vice-President of Global Business Development at Research in Motion. She also oversaw RIM's continuing expansion into International markets and had specific responsibility for driving growth in India and the Middle East. Prior to joining RIM in 2005, she held several leadership positions in Information Technology firms.
Urpo Karjalainen, Senior Vice President-Greater China, India & ANZ, will now oversee the business operations for India. BlackBerry has been doing well in India and hopefully the change will not affect the stronghold that company has maintained in the country.