We recently interviewed Mr. Ranjit Yadav, Country Head, Samsung Mobile & IT, and asked him about Samsung Galaxy Note, Bada OS and Dual SIM phones. One of the most interesting answer was about Bada in which he informed that Samsung is working with over 800 application developers in India. We also asked him to comment on the rumoured device – Samsung Galaxy S III, which was not answered, as we expected. Never mind.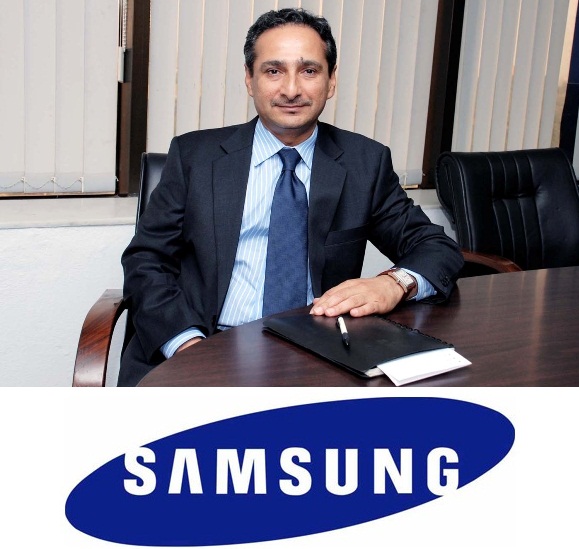 Read the full interview with him.
What was the idea behind the 5 inch Samsung Galaxy Note? Many people think it's too big to be called a smartphone and too small to be called a Tablet.

At Samsung, we are highly focused on innovation based products that help us prioritize consumer choice as a key strategy for expanding our footprint in the mobile industry. We are determined to provide our consumers the very best in technology that suits their individual needs. Taking forward our global goals and vision, Samsung focuses on expanding in the advanced technology sphere and continuously work towards introducing many technologically superior products. We challenged our core vision and goals and revolutionized the mobile phone industry with the launch of Galaxy note. Galaxy Note represents a unique product category that seeks to define a new category in the mobile industry. This product has bridged the gap between a smartphone and a tablet. It is the ultimate on-the-go device which consolidates core benefits of diverse mobile devices, while maintaining smartphone portability.
The Galaxy Note is a primary device that will minimize the need to switch to other devices while on the go and open up the potential of your mobile experience.

What according to Samsung are the factors that consumers keep in mind while choosing a mobile device?
Consumers are looking at buying mobile devices that will empower them with more capabilities while on the move. While consumers have platform preferences, a key buying criterion continues to be aligned towards Smart phones that help consumers, experience PC-like web-browsing and multimedia content wherever they go. The Smartphone consumers have evolved. Smartphone owners are voracious media consumers who make extended use of apps, browsing, social networking, music, video and messaging. In addition to PC like experience, consumers look for smart phone features embedded in the tablets that would allow them to communicate via e-mail, voice and video call, SMS/MMS or social network with the optimized user interface.
Samsung offers the widest variety of screen sizes in its mobile offerings. Consumers in India are clearly looking at buying phones that will empower them with more capabilities while on the move. Samsung has a rich portfolio of 15 smartphones across price categories and platforms. Further this category is subdivided resting on the requirements of the ever evolving consumer base. Samsung offers a whole range of screen sizes in its smartphones, the highest being that of a Samsung Galaxy SII which is 4.3 inches. It also offers the largest choice in operating systems, in the form of bada, Android and Windows phone devices. The market has already witnessed a change with the introduction of a new product category- Galaxy Note.
Is Samsung working on any Bada or Windows phone devices similar to the size of the Galaxy Note?

This year we have utilized Android 2.3 to launch a unique product category -Galaxy Note and currently offer the updated version of bada 2.0 on latest entrant on the Wave series- Wave III and have utilized Windows 7.5 to launch Omnia W.
This approach has helped us in offering mobile devices at different features thereby providing our customers with more choice – choice in terms of handsets, prices, applications and the platform that best suits their needs.
Samsung remains platform agnostic and we shall continue to launch innovative devices basis consumer demands.
How is the Bada development helping Samsung? Where does Samsung see Bada by the end of 2012?

The launch of 'bada' marked Samsung's strategic entry into the Smartphone market with its proprietary open OS platform. Samsung bada offers a feature-rich, 'open' platform for providing enhanced mobile experiences to consumers, and a complete mobile ecosystem through a developer support program that both the developers and consumers will benefit from. Based on Samsung's accumulated expertise in developing advanced mobile phones, the company is enabling its users to enjoy ultimate mobile experience through superb features.
The Company further strengthened its smartphone portfolio with the launch of its first bada 2.0 device Wave III.
Samsung is working actively with over 800 application developers in India for enriching the bada platform. Samsung will continue to innovate and build this platform with rich localized applications made for Indian consumers this year & ahead.
Spearheading in the latest technology, we offer a diverse range of innovative products which caters to all the needs of the consumers. As we have already reiterated, Samsung Mobile would continue to leverage multiple operating systems to launch a plethora of innovative mobile devices in the coming years.
Can we expect Samsung to come up with Dual-SIM Smartphones on Android, Bada and Windows Phone platforms?

Dual SIM category has changed the dynamics of mobile telephony in a nation with a subscriber base at over 800 million. Samsung offers Dual SIM mobiles with a balanced feature set and 'relevant innovations' at affordable price points.
Dual SIM devices allow customers to switch between two SIMs and enjoy the best of both worlds – the real plus is convenience that is drawing customers to opt for Dual SIM devices, across various price points. Keeping the various and growing requirements of our consumers, Samsung offers a range of 12 dual SIM devices across various price points.
Samsung has been a strong market player in the Dual SIM category and plans to expand its product portfolio further through 2012.