With Samsung teasing the world with its video for the launch of the much awaited Galaxy S IV, noted tipster, @evleaks, known for the credible information, posted two pictures of the device thus revealing the secret Samsung tried to keep under wraps.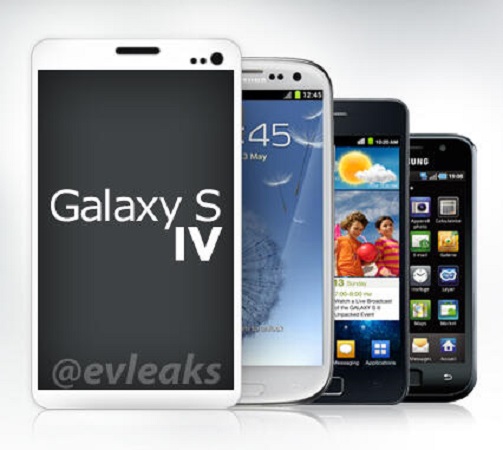 @evleaks posted the two pictures of the Samsung Galaxy S IV onto twitter. The first pic shows the entire Galaxy S series, right from the first Galaxy S phone till the yet to be announced Galaxy S IV, placed on the top.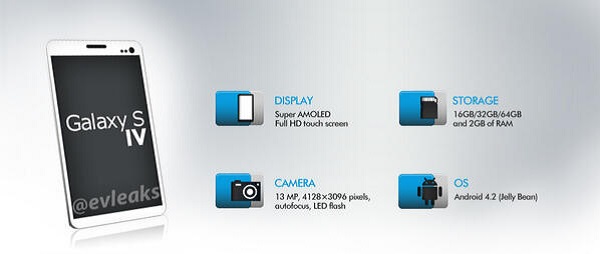 The second photo described the Galaxy S IV. It mentioned the Super AMOLED display with full HD touchscreen. The phone would have 2 GB of RAM with 16/32/64 GB of internal memory. The much awaited 13 megapixel camera is also mentioned. The OS is Google Android 4.2 Jelly Bean.
While the video depicted a small child, Jeremy, who was entrusted to keep the secret of the fourth gen device till the unpacked 2013 event, @evleaks soon released the photos of the device thereby ruining the fun for the Samsung guys. @evleaks is known for their leaks and had recently even posted the actual image of the HTC One before its official release. Thus we can take this images to be the actual Galaxy S IV.