While the official launch of the fourth gen Galaxy S device is not far off, we have more info about how the phone might look. Turns out that the Samsung Galaxy S IV would have a plastic body.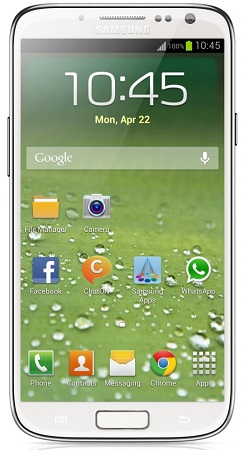 According to Eldar Murtazin, who has apparently already seen the Galaxy S IV at the Mobile World Congress, the device would be built from glossy plastic. While Murtazin is known for his credibility with respect to his leaks, it's a bit hard for us to believe with device like HTC One coming in premium Aluminium, Samsung would surely not compromise on its looks.
Apparently, the plastic Galaxy S IV was shown behind closed doors to a bunch of selected members of the press at the Mobile World Congress. Murtazin had earlier leaked the date of launch of the Galaxy S IV to March 14, and it was later confirmed by Samsung. Maybe on March 14th, we would see a Galaxy S IV in a plastic body. This and lot other similar queries will be finally answered on March 14th.