While we knew both Apple and Samsung had been working on wireless charging technology for their upcoming devices, Samsung seems to have taken the lead and would feature the technology in their soon to be released Galaxy S IV.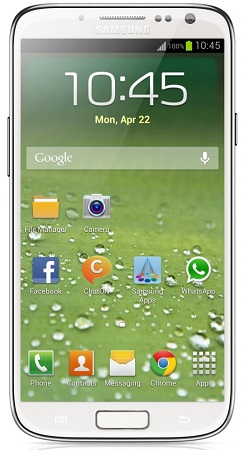 According to sources, the next gen Galaxy S device would have wireless charging technology adhering to the Qi standard. The wireless charging technology has a back plate which might either be inside the phone or added separately and the charging pad.
As of now it is not known whether the wireless charging feature would have to be purchased separately or would be bundled along with the device. Should the charging plate be inbuilt, it'll definitely increase the size of the phone thus making it look bulky. Hence it's preferable if the back plate and charging pad are added separately.
While many claim that with the advancement in technology, wireless charging of smartphones should be mandatory, considering the restrictions it may not be that great after all. If the back plate and charging pad are sold separately it will force the buyers to shell out some more cash.