Galaxy S4 with Snapdragon 600 processor available in Europe
While we had earlier reported that the Galaxy S4 will be loaded with the Qualcomm Snapdragon 600 for the US customers and Exynos 5 Octa processor, seems like some lucky folks from the European countries might get the S4 with the Snapdragon 600.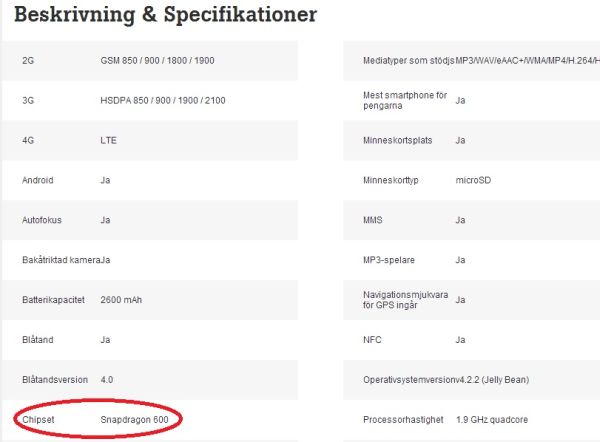 According to Swedish local carrier, Tele2, the Galaxy S4 listed for pre-order is loaded with the Qualcomm Snapdragon 600 processor instead of the Exynos processor. While there are many possible explanations, the simplest would be that the Snapdragon processor was preferred because of its 4G LTE support as Tele2 is only one of four Swedish networks with 4G LTE infrastructure.
While the mass production of the new chip is scheduled for the second quarter of 2013, it is presumed that the excess demand of the Galaxy S4 would be delayed. While the Exynos processor laden Galaxy S4 is yet to be benchmarked, it is quite unlikely that it will outshine the Qualcomm Snapdragon 600 processor.