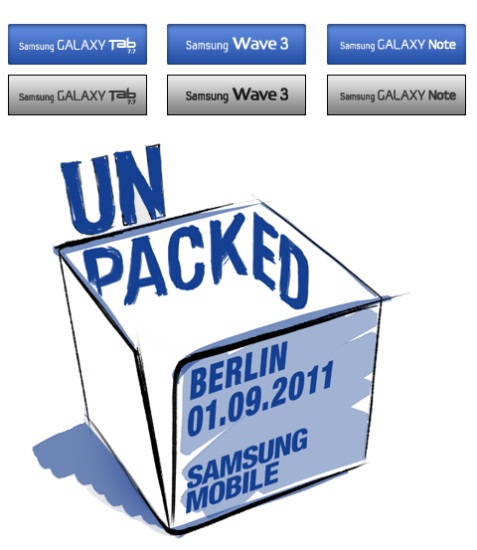 According to Samsung's teaser app for the upcoming IFA event at Berlin, the company is planning to launch three new products; a Galaxy Tab 7.7 tablet, the Wave 3 OS with a new smartphone, and Galaxy Note, which is an unknown device. The leak has been found inside the Samsung Mobile Unpacked application which has been launched for the occasion of the launch itself. Logo images of the above mentioned products have been found residing inside the application package.
However, there isn't any info about the devices but the app tells users to update it on the first of September, which is probably when the products will be revealed.
You can download the app from here.