Samsung Galaxy S7 has launched with an interesting feature called Always ON display. The Always ON display shows battery-friendly notifications such as a clock, a calendar, and/or a wallpaper without actually waking up the phone. Now this feature is only for Samsung Galaxy S7 and not even Samsung Galaxy S6 or Galaxy Note 5. But still you can get Always ON display on any Android device with a small workaround. Want to know? Here's how.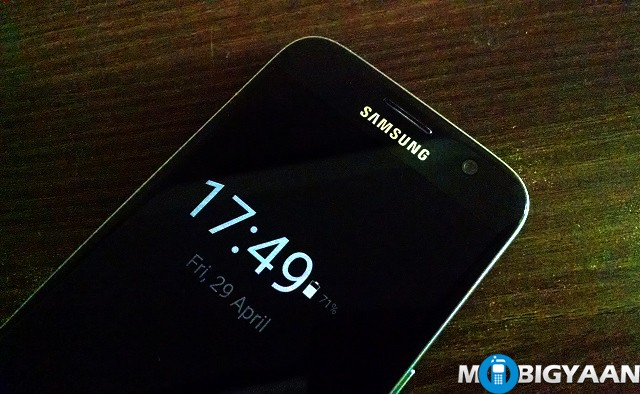 Note: Before jumping into the tutorial, make sure that your Android device has an AMOLED display because this trick works well on AMOLED display. Why is it? Because AMOLED display doesn't illuminate the black pixels and this way it doesn't consume much battery power while in the case of LCD screen, blank pixels also illuminate which eventually uses battery power. If you are having an Android device with LCD screen then, unfortunately, it will significantly affect the battery life.
How to get Always ON display on any Android device
To get Samsung Galaxy S7's Always ON display, you need to install an app called 'Glance Plus'. The app is free and works very similar to the Samsung Galaxy S7's Always ON display.
When you install the app, you will be asked a few permissions if you are on Android Marshmallow. Allow them to function the app properly. Once done, turn on the app from the top-right slider.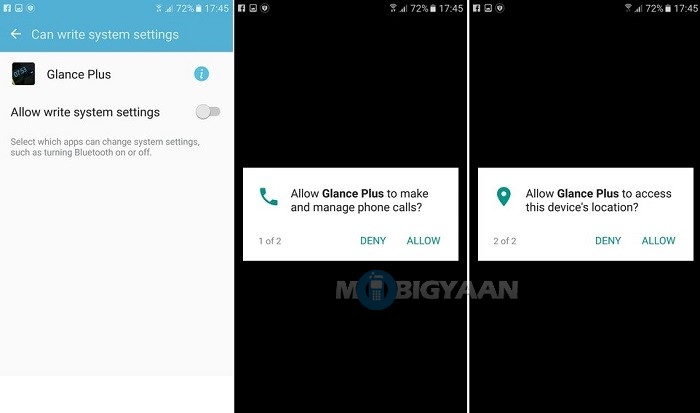 Now what you have to do is change the position of the clock to random to ensure it doesn't burn the AMOLED display. All done. Now lock the screen to check if it works. You will get the same type of Always ON display like the Samsung Galaxy S7 has.
The display will use the proximity sensor available on the phone to light up the AMOLED screen. So, next time, when you take it out from the pocket or lift the smartphone from the table, it will turn on.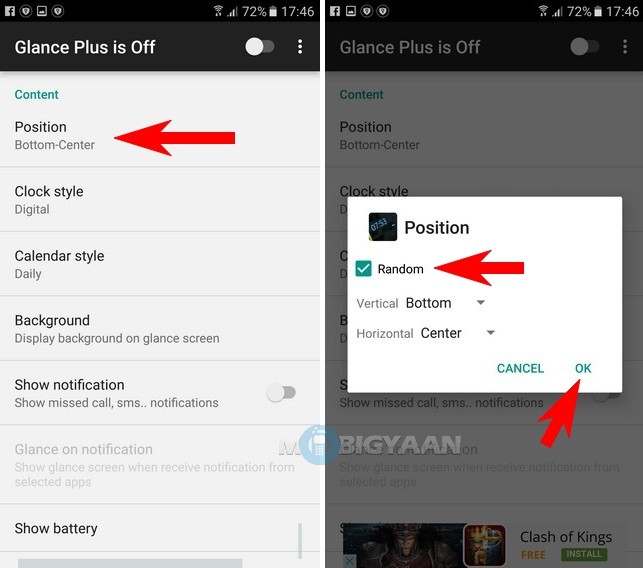 If you want to change the clock to Digital or Analog, you can change it from the Clock Style option. Choose the desired clock.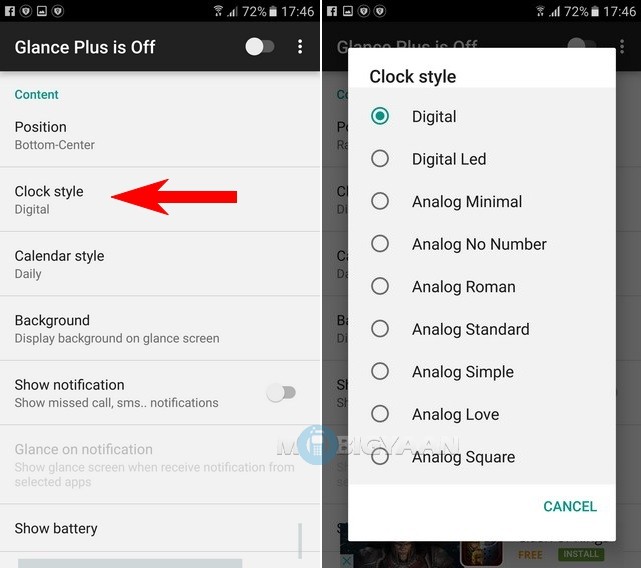 Another thing I noticed is you can also show notification icons on the AMOLED display. Tap the Show notification icon, allow Notification access and hit OK. What it does is it will show you notifications on the AMOLED display. There are may other features available like adding an image which you can figure it out easily.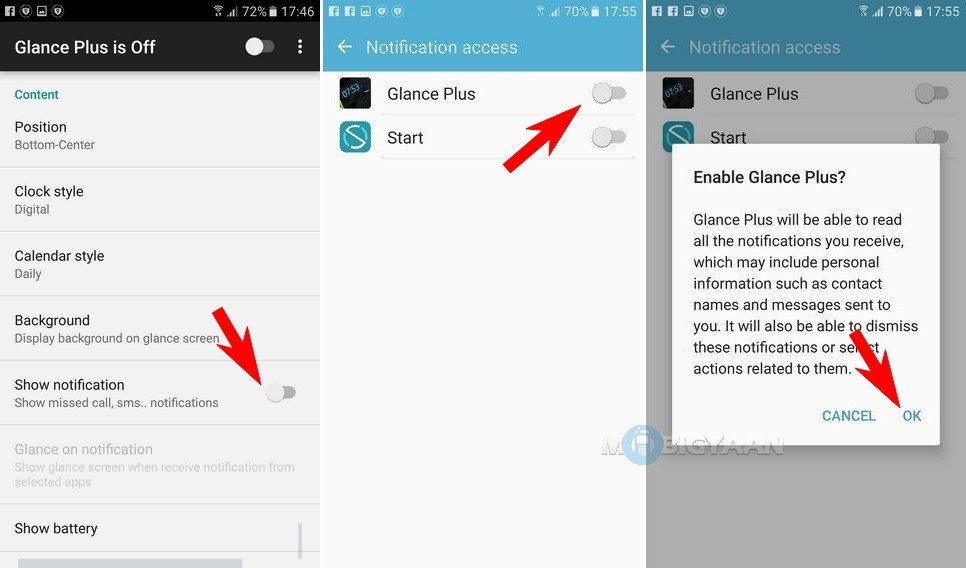 I have captured a screenshot to show you how the Glance Plus display will look like on your smartphone.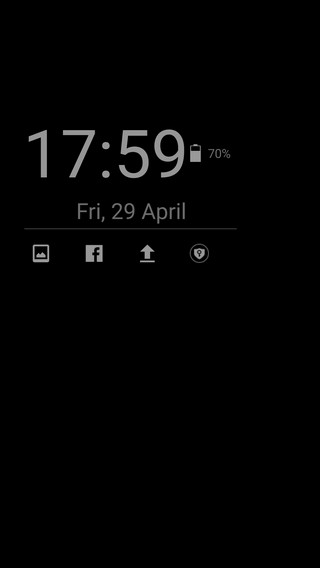 As long as your smartphone has an AMOLED display, it won't affect the battery life substantially. Know that Glance Plus display isn't as good as the native feature Moto Display (formerly Active Display) on Moto X smartphones.
Also, check how to get Moto Display on any Android device.
Now you know this trick. Share this amazing trick with your friends. If it doesn't work for you, let us know in the comments. Visit more guides on our How-To Guides.