Protecting your privacy is important and sharing the device among other users can lead to a privacy issue if not taken care of. Anyone can see your browsing history who has access to your device. Thankfully, you can easily clear browsing history on iOS devices. Safari and Chrome are the two most popular browsers on iOS platform, especially for iPhone and iPad.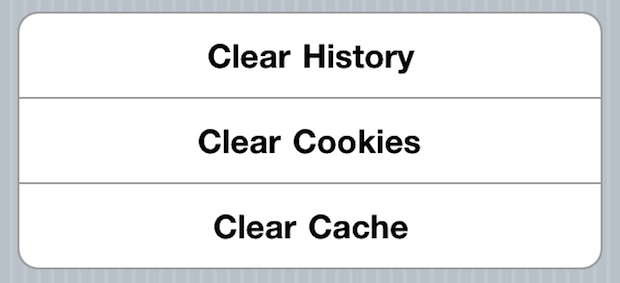 Either you want to remove the older sites you have visited or any other sites that you don't want to show what websites you have visited to anybody who uses the device. It may be that you don't want to keep a record of the websites you visit in the browser. Whatever the reasons are, there is an option that will help you to remove the history from your iPhone or iPad. Want to know how? Follow the guide below.
How to clear browsing history on iOS devices
We will show you how you can remove the search history from Safari browser as well as Google Chrome browser. Follow these easy steps:
Clear browsing history on Safari
Step 1: Open Settings on from the homescreen of your iPhone or iPad.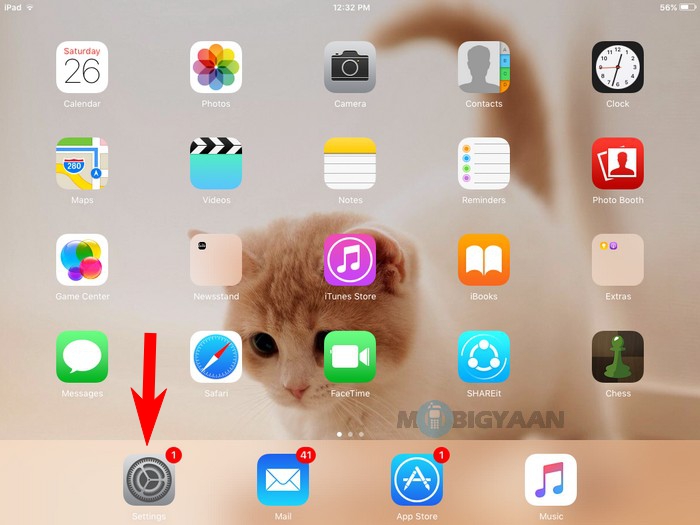 Step 2: On the left pane, find Safari and tap on it. On the right, swipe to the bottom. If you have iPhone, go to Settings -> Safari -> Clear History and Website Data.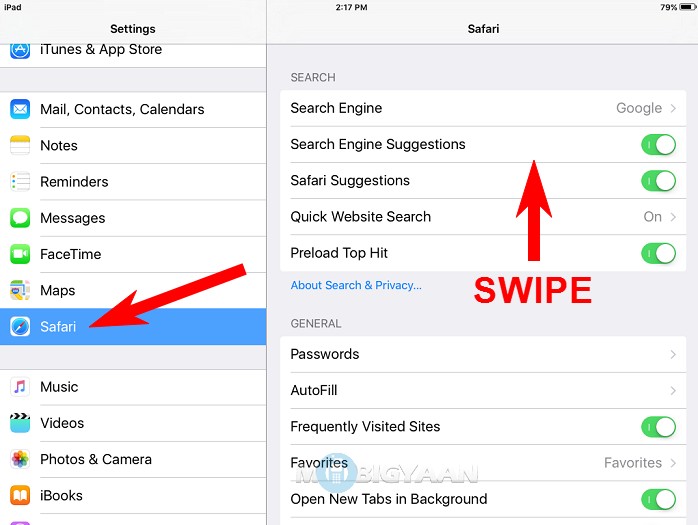 Step 3: Just Tap Clear History and Website Data and hit Clear. Clearing the history will remove history, cookies, and other browsing data on the device. You can also clear search history from within Safari app.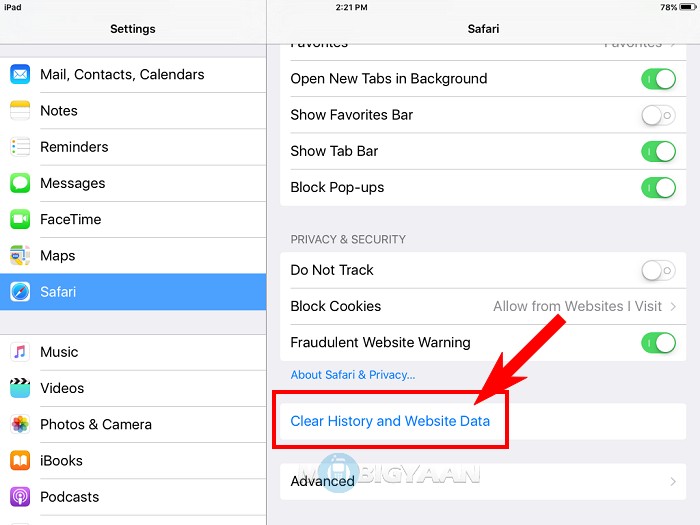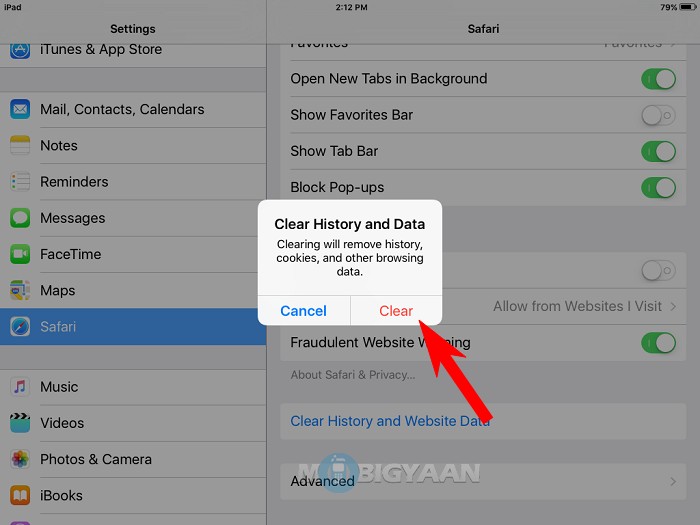 Now check if the history appears in the Safari browser. All the history and the website data you have visited on the device will be completely removed.
Clear browsing history on Chrome
If you are using Chrome browser on your iPhone or iPad, the process is quite similar to Android devices.
Step 1: Open Chrome and tap the three dots at the top right corner. Tap History.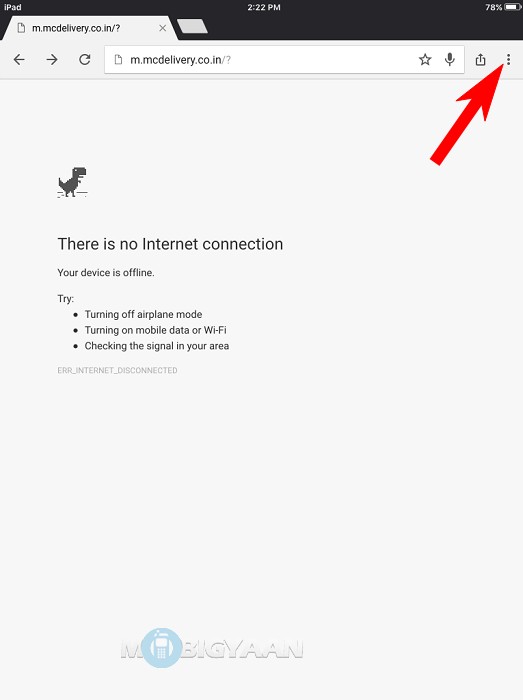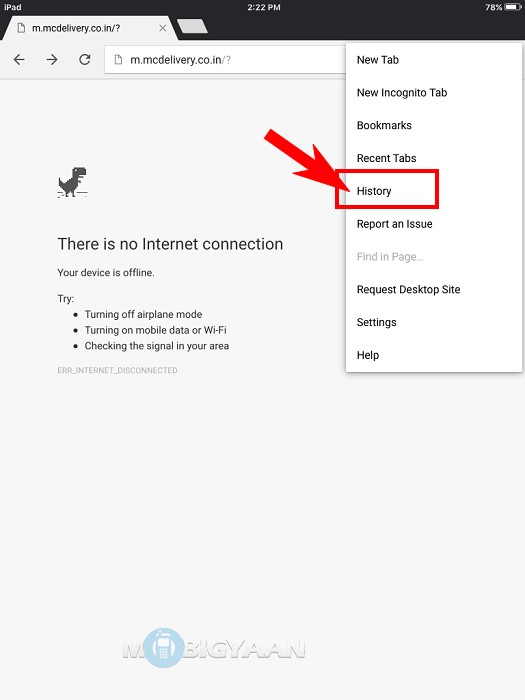 Here, you will see all the websites that you have visited on a specific date. You have the option to remove them manually one by one by tapping the X on the right side or go for other option that the below image shows. It will remove all the search history.
Step 2: Tap Clear Browsing Data.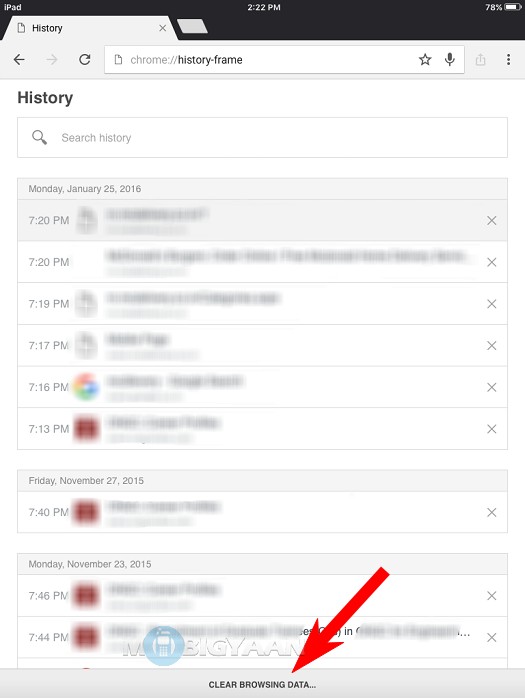 Now provided a list of options, you will be asked what should be cleared. The options include Clear Browsing History, Clear Cache, Clear Cookies, Clear All, Clear Saved Passwords, and Clear Saved Autofill Form Data. You can, however, choose the desired option you like, we will use Clear Browsing Data option just for the sake of explaining this guide.
Step 3: Choose Clear Browsing History to clear browsing history. Confirm to clear browsing history on your iPhone or iPad.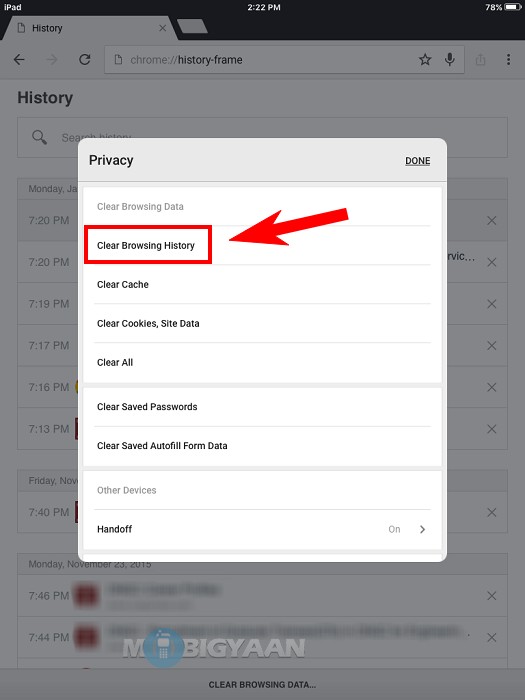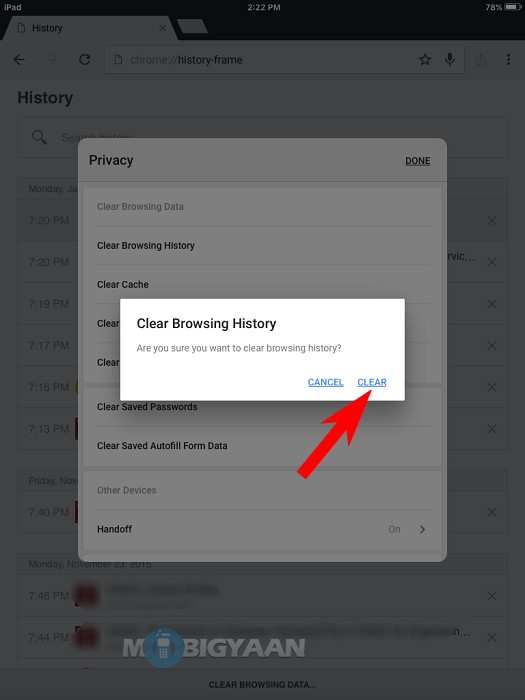 The above steps are same for all iOS devices including iPhone and iPad. If you are having any issues with the above steps, let us know in the comments. Share this guide if you like using the social buttons provided.
Visit our How-To Guides and read more interesting guides.