You dismiss all the notifications or you just swipe away the unwanted notifications without even opening it to create more room because are notified by the apps several times after installing tons of apps on your Android. But suddenly you swipe the wrong notification and miss the highly important one. It happens to me most of the time. Sometimes the apps give you notifications and once you dismiss it, you cannot get back notifications again even from the within app. So I gathered a trick or you can say it's a small tweak in the Android system that lets you view the notifications on Android that you have removed accidently or intentionally. Follow our guide: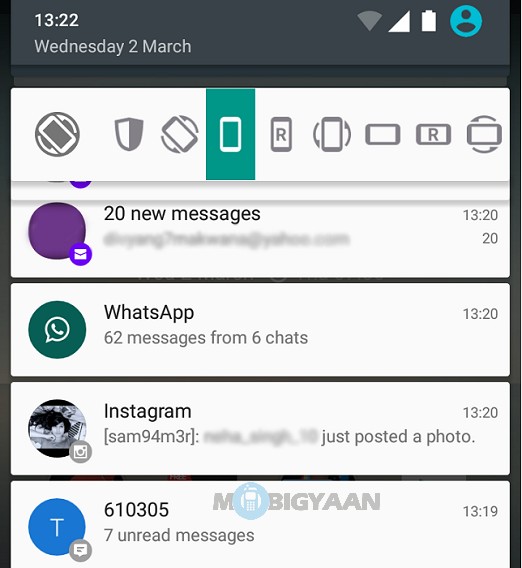 How to get back notifications you have removed on Android
Step 1: Let just keep things pretty straightforward. Open widgets menu on your Android. On stock Android, you will find it in the app drawer. On other Android smartphones, you have to get into the homescreen settings. Usually, the option appears on the screen after you press and hold on empty homescreen space. When you get into the widgets menu, move on to the next step.
Step 2: Scroll the widgets to find the Settings shortcut. Press and hold it to place it on your homescreen. This shortcut will allow you to access all the notification without going into the main settings.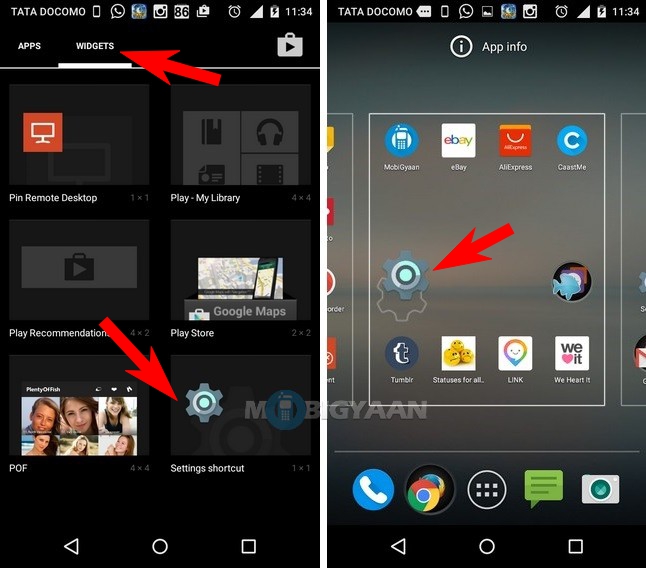 Step 3: Just after you place the settings shortcut, you will be asked to set what kind of settings you want. Swipe to bottom and find the shortcut named 'Notification log' and tap it.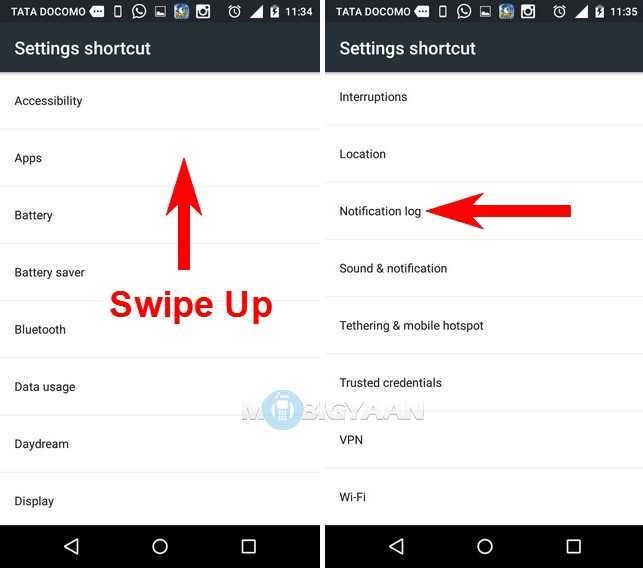 Step 4: Now, you can use the shortcut created on the homescreen to access the notifications that you have accidently removed from the notification bar.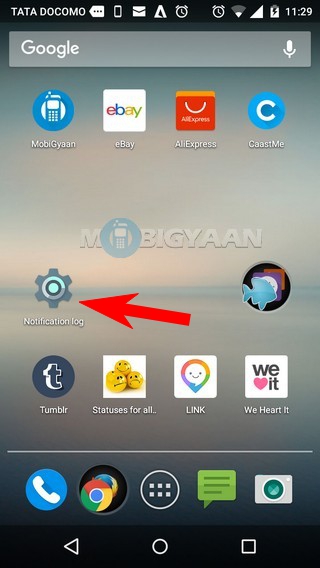 Here's a preview of how notification log will look like. All the notifications that you get will appear on this window and from there you will know what kind of notification you have got when you missed it.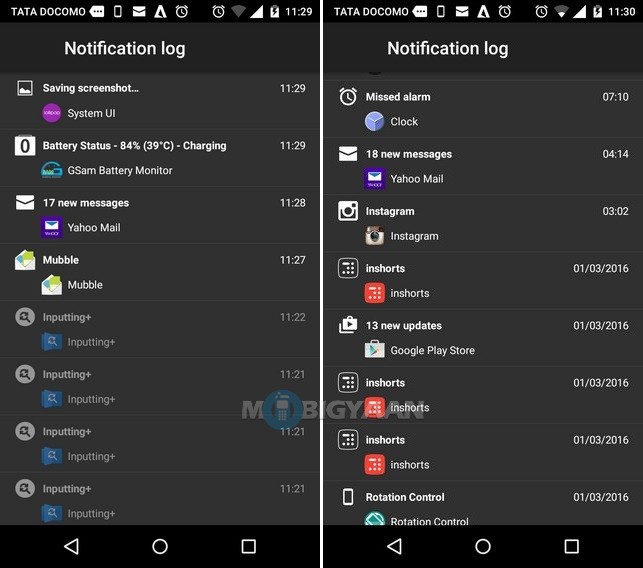 Using this procedure, you can get back notifications and view its log. All you have to do is just tap the shortcut whenever you feel you want to view all the notifications at one place. Stop unwanted notifications using our simple guide if you are annoyed with the notifications every time it pops on the screen.
That's all folks. If you find it helpful, hit thanks in the comments. For more such tutorials, visit our How-To Guide.