Get discounts on BlackBerry devices by losing weight at Gold's Gym with FLIP
BlackBerry India has joined hands with Gold's Gym and announced a new program called the FLIP (Fat Loss Incentive Program).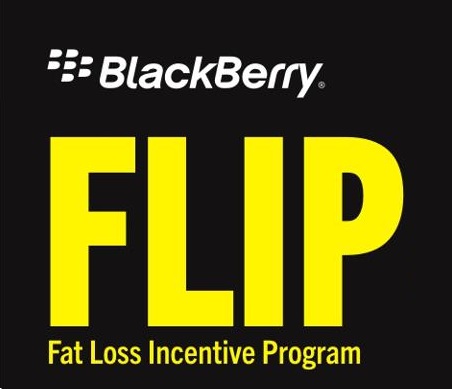 Now lose weight and get discounts when you purchase a new BlackBerry

smartphone

. Any Gold's Gym member across 38 centres can easily enrol in the program and for every KG lost in program period will entitle them to a discount of Rs 250 on the BlackBerry range of Smartphones with 7.1 OS.

Every member who enrol after 8th Oct entitles them Rs 1000 cash back from the gym. The offer enrolment is valid from 8th Oct to 8th Dec and can redeem only between 1st November 2012 and 10th January 2013.

Any member who enrols in this program will be weighed & the enrolment form is filled up and the weight ticket is filed which will be helpful in noting down as to how much weight the member has gained.

All BlackBerry Devices which are purchased from BlackBerry Exclusive Stores in 4 cities which are: Mumbai, Delhi, Bangalore and Pune will get a Rs 1000 voucher to be redeemed at Gold's gym.

For more about the terms and conditions of the program and the list of Gold's Gym centres please visit here.