With the holiday season on hand, most of the companies are trying to spread the cheer with giveaways. Popular Caller ID app, TrueCaller has announced a week of premium access of the app.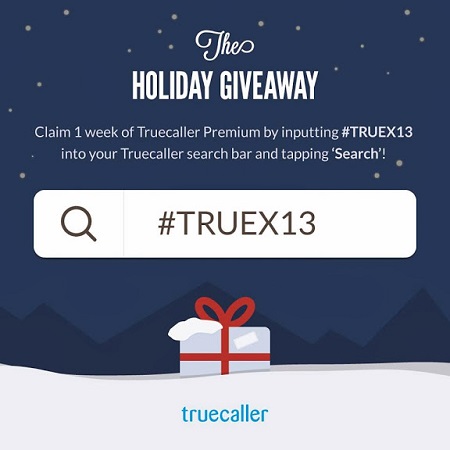 TrueCaller has announced free premium access to its app for one week for all the users who claim the offer. The offer is valid only for Android and iOS users and ends on December 27. To claim the offer, TrueCaller users need to search for #TRUEX13 from the TrueCaller search bar after which one week of premium access would be activated for the user.
With the TrueCaller premium access, users get ad-free usage. Users can also see who has viewed their profile and make up to 30 contact requests per month to TrueCaller members outside of their personal network. For those new to TrueCaller, you can download the app from the Google Play Store for free.