G'FIVE introduces the G303 Touch & Type and the G616 Triple-SIM handsets
G'FIVE Mobile has today announced the launch and availability of two new models which are the G'FIVE G303, a touch & type phone and the G616, which is a tri-SIM QWERTY phone.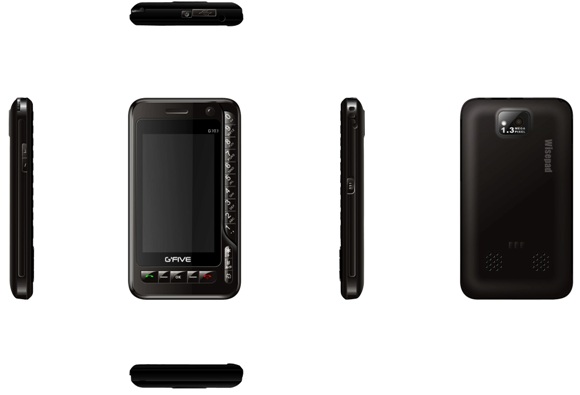 The G'FIVE G303 is a touch and type phone with a unique form factor and is available in three colours (red, black and coffee). Priced at Rs. 3,899, it is targeted at the youth segment and features dual-SIM dual standby capability with features such as a 2.8 inch resistive touch screen, dual speakers, dual camera (1.3 mega pixel camera with flash at the rear and a digital camera in front), 850 mAh battery, short range wireless connectivity with A2DP, LED torch and expandable memory up to 8 GB & analog TV. It comes with a carry case which houses an additional detachable battery of 700 mAh.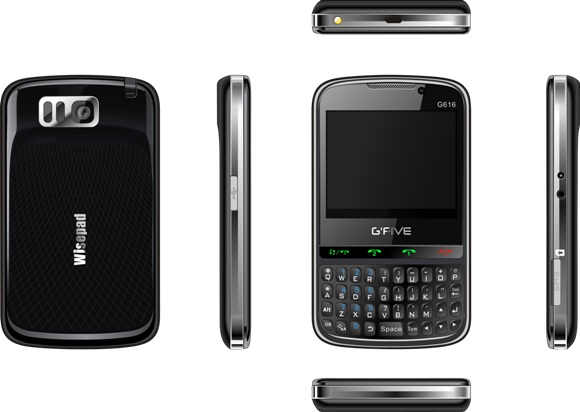 The G'FIVE G616 is a QWERTY business phone will be available in two colors (black and white) and is priced at Rs 3,049. The handset has a triple-SIM (GSM + GSM + GSM) triple standby capability and also features a 2.6 inch IPS display touch screen, a digital camera, wireless FM, music and video player, expandable memory up to 32 GB, short range wireless connectivity with A2DP, LED torch, 900 mAh battery and analog TV. The G'FIVE G616 comes bundled with a free 2GB memory card.