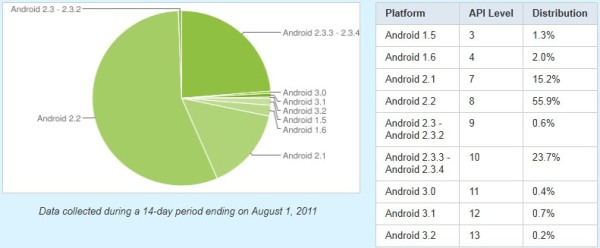 Google has reported that 23.7% percent of Android users are now running on Gingerbread based devices. Froyo still dominates with 55.9% of the total Android users.  These numbers are based on the number of Android devices that have accessed Android Market within a 14-day period till August 1st.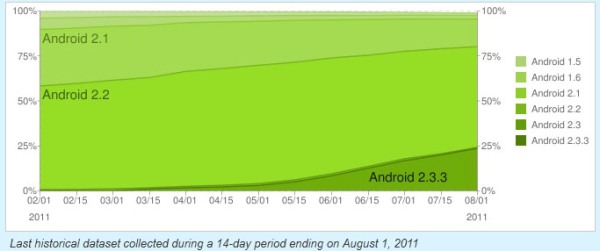 The tablet platform, Honeycomb is still low with v3.0 having 0.4%, v3.1 with 0.7% and v3.2 with just 0.2% making it a total of just 1.7% of the total Android using population.
So what are you using ? Do tell us about your version.