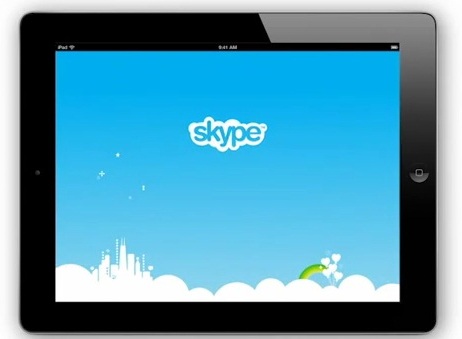 Skype is now available for the iPad and brings in all the features and functionality of a regular Skype app. The app is optimized for the iPad and offers Skype video calls on the large screen in either landscape or portrait view.
Here are the highlights of the Skype App for iPad:
Two-way video calling. With Skype video calling available on iPhones, as well as in Skype for Android, Skype for Mac, Skype for Windows, Skype on HDTVs and more – you can connect to over 170 million Skype connected users worldwide.
Instant messaging. You can even instant message during a video call on your iPad, with emoticons to personalize your message.
Simple to view contacts. Contacts are now displayed in a grid on Skype for iPad, showing large avatar photos – making it easy to find your contacts and conversations.
Easy navigation. Find your recent Skype conversations and history at the touch of a button making searching simple.
Simple SMS texting. An SMS text message can be sent by simply opening a contact and selecting SEND SMS or by opening the dial pad, typing in the number you wish to SMS and then typing your message.
Video calling on iPad 2. The new Skype for iPad app also takes full advantage of the iPad 2's dual cameras, allowing users to talk face-to-face with the iPad's front camera or switch to the rear camera to show what they can see.