Gionee is a company obsessed with not just breaking records in the smartphone industry, but in fact holding the titles back. The ample proof of this is the Gionee Elife S series. After coming out with the beautiful Gionee Elife S5.5 last year, the company has come out, once again, with one the thinnest phones in the market – the Gionee Elife S5.1.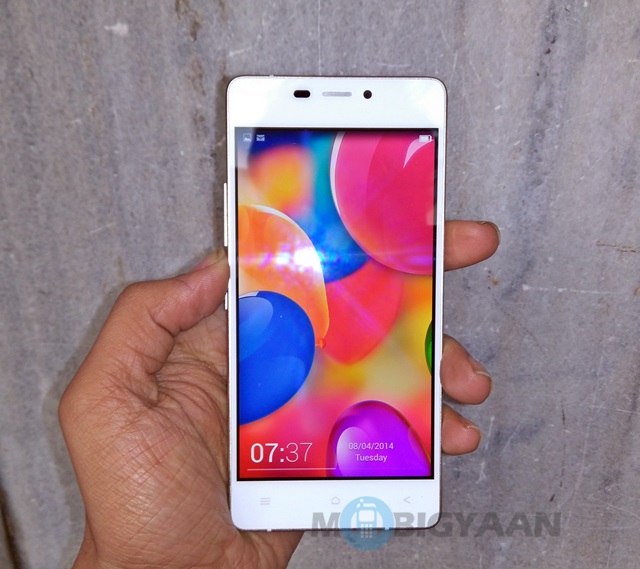 It is quite evident that the design department at Gionee has been working pretty hard to ensure not just a razor-thin frame, but a beautiful one too. Gionee has definitely played towards the end consumer's lust for good looks. Obviously, many people would want a phone that they can flaunt at parties and Gionee has made this phone keeping that in mind.
What do you want in a phone? A sturdy frame, a well-performing processor, a good of RAM, a beautiful UI and a battery that lasts? Well Gionee has, to their credit, tried to provide you all these. In fact the pricing of the Gionee Elife S5.1 is actually cheaper than its predecessor – while the Gionee Elife S5.5 debuted at Rs. 22,000, the Gionee Elife S 5.1 comes for an MRP of Rs. 18,999 (Available in the market for around Rs. 17,000).
There is a reason for this – the market has changed since Gionee's last thin phone debuted. In fact, the consumer belonging to this price range is actually spoilt for choice. In fact, you get great phones for half the price of this phone. And Gionee, still not armed with market leverage such as one Samsung still has, has to do more than looks to woo the consumer. Not just that, even among thin phones, this phone faces competition from the likes of the Vivo X5 Max and Oppo R5. In fact, the Gionee Elife S5.5 reigned supreme as the world's thinnest phone, but this phone doesn't even have that luxury – The Vivo X5 Max comes in with a record 4.75mm thickness, beating even this phone.
All in all, this phone, though good looking is at a considerable disadvantage compared to its predecessor and really needs to perform well to get ahead in the race.
Does it? Read on to find out.
Gionee Elife S5.1 specs:
4.8 inch display
1280 x 720 pixels resolution
1.7 GHz

octa

core MediaTek MT6592 processor
Mali 450-MP4 GPU
1 GB RAM
16 GB internal memory
8 MP primary camera
5 MP front facing camera
Google Android v4

.

4 KitKat
2100 mAh battery
Hardware
Well, the Gionee Elife S5.1 is literally made to get that first exclamatory wow! As soon as you take it out of the box. This phone is pretty damn attractive. Not just that, it is also well-built and the, moment you take it's rounded frame in your hand, you will be wowed by its beauty. But, the thin frame also makes one super-careful in handling. Every moment I was handling this phone, there was an internal fear inside me that I would drop it and might end up breaking it.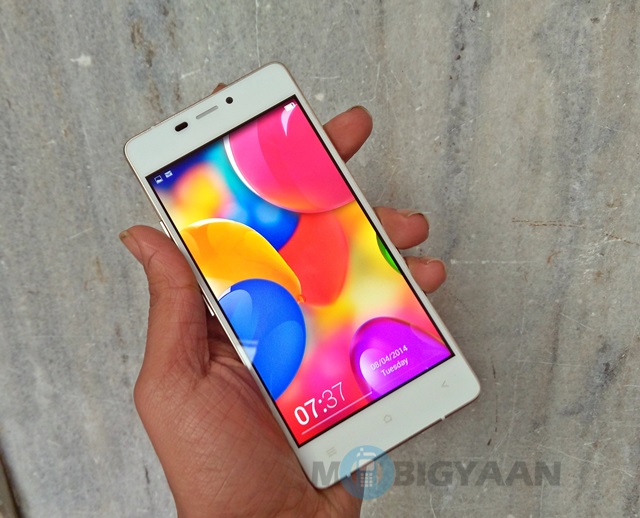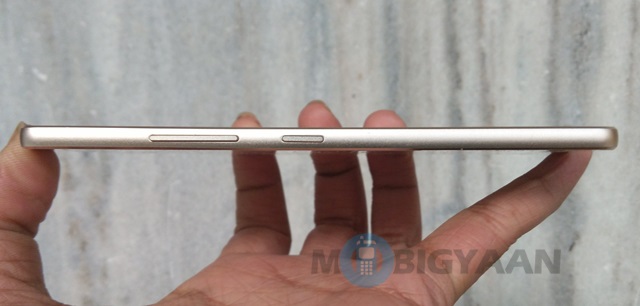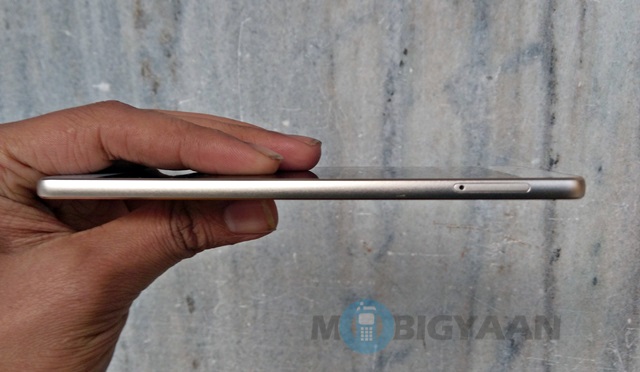 At 97.7 grams, the Gionee Elife S5.1 is pretty damn light. It easily fits in any pocket and in fact, you might even forget that you are carrying it, since it is as light as a feather. In fact, the handset can be compared to the iPhone 6 in terms of form factor. I was also reminded of the Sony Xperia Z3, but mostly because this phone has a glass back and rounded edges, just like that one.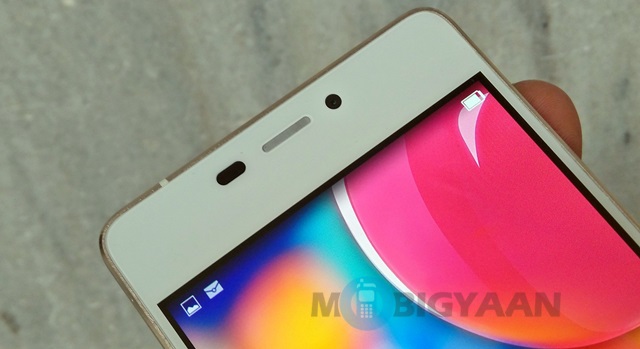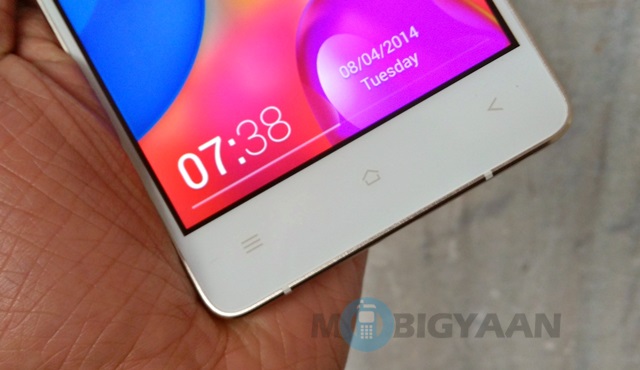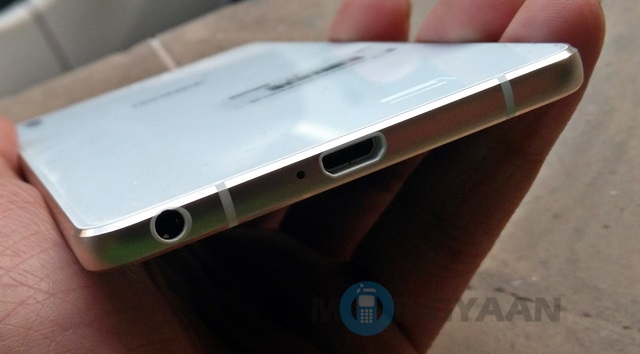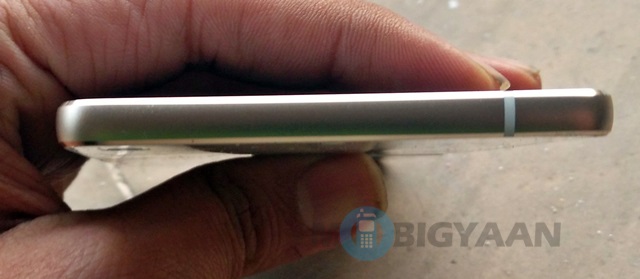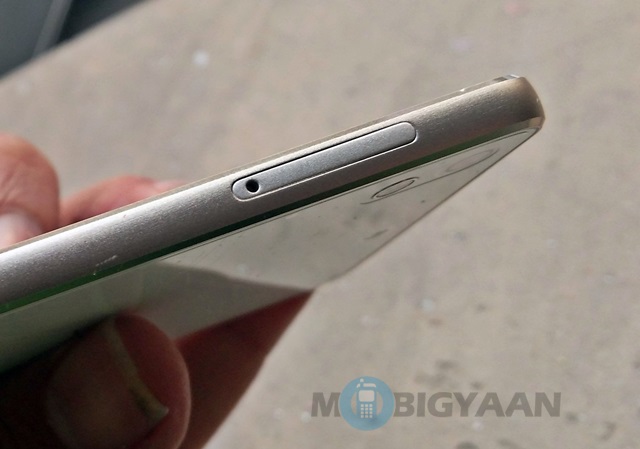 This phone comes with Corning Gorilla Glass 3 at both the front and the back. But, I still found the frame too slippery and was constantly afraid of dropping or scratching it.
In terms of specs, this phone actually under performs when compared to many phones available in the market.
The Gionee Elife S5.1 comes with a 720p 4.8-inch display. It seems that Gionee hasn't yet woken up to the changed market realities, otherwise they would have fitted this phone with a full HD one. That being said, the 720p one doesn't fare too bad either, but an experienced hand will be able to tell the difference at the first look. More about that later.
The display isn't one of my biggest complaints. Actually, it is the processor, GPU and RAM that will be sources of complaints – Gionee has sacrificed on the internals to keep this phone priced cheap. Even if one were to make do with the MediaTek processor and Mali GPU, 1 GB RAM is just not enough to run high-end games, which will make this phone a no-go area for many.
The other thing is the 8-megapixel rear cam and 5-megapixel front cam.
In terms of hardware, there are some definite hits and misses for this phone.
Display
The Gionee Elife S5.1 is armed with a 720p 4.8-inch display. The display has an average responsiveness to it. A 1080p display could have actually been a much better fit for this phone.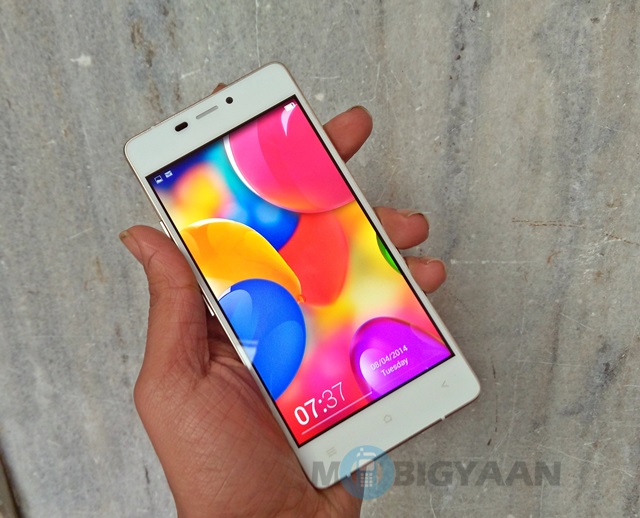 In fact, it also makes you think about the fact that this phone's predecessor – the Gionee Elife S5.5 had a 1080p display and is still available in the market for around the same price as this phone. Not just that, this display has a low density of 306ppi, so it is left up to the UI to make the best of it.
Software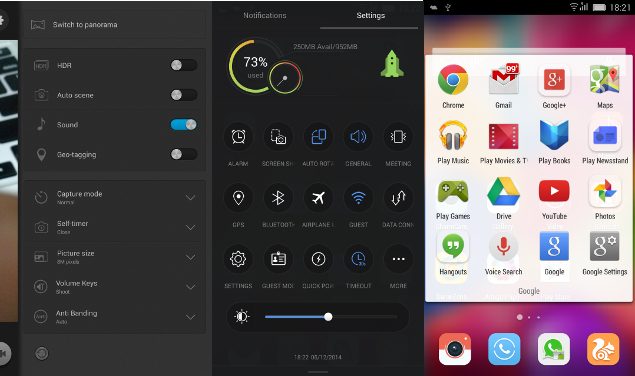 As far as the software is concerned, the Gionee Elife S5.1 runs Android 4.4.2 along with Amigo UI 2.0. Just like many popular phones, this one comes with a themes app with themes that you can download from the database. The wallpaper is called Amigp Paper and there are a lot of customization options available.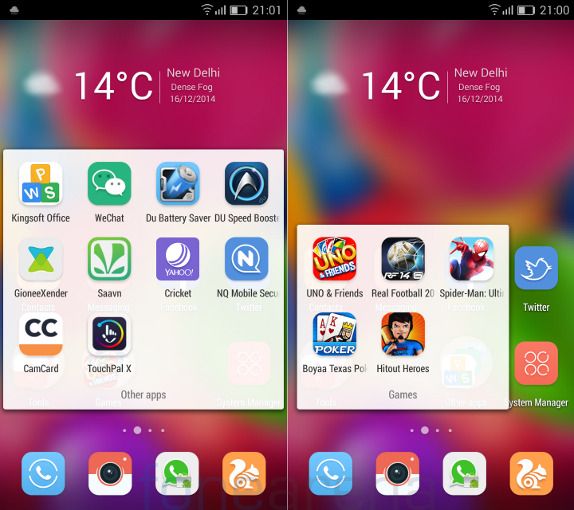 The phone comes with a lot of pre-loaded apps and games. These include Kingsoft office, WeChat, Du Battery Saver, Gionee Xender, Du Speed Booster, Saavn, NQ Mobile Security, Camcard, TouchPal X keyboard, Cricket and games like UNO & Friends, Real Football 2014, Spider-Man: Ultimate Power and many others.
My consistent complaint with the Amigo UI is that it is a laggy UI despite being a good looking one. This issue doesn't get resolved in Amigo UI 2.0. Added to the despair is the fact that this phone has just 1 GB RAM. So, even the hardware doesn't have the grit to support the software. Gionee has tried to make it up by keeping most of the RAM available to the user, but the damage is done.
Camera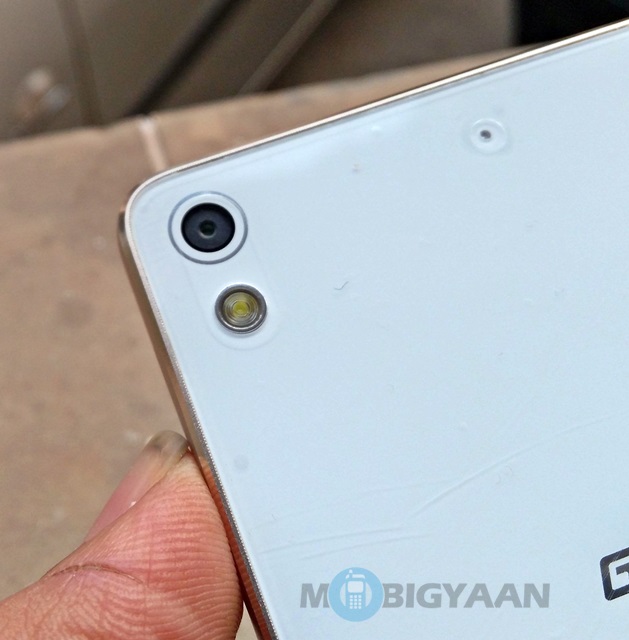 The Gionee Elife S5.1 comes with an 8-megapixel rear cam and a 5-megapixel front cam, both of which do not sound too promising. The rear cam is armed with an LED Flash and a f/2.2 aperture.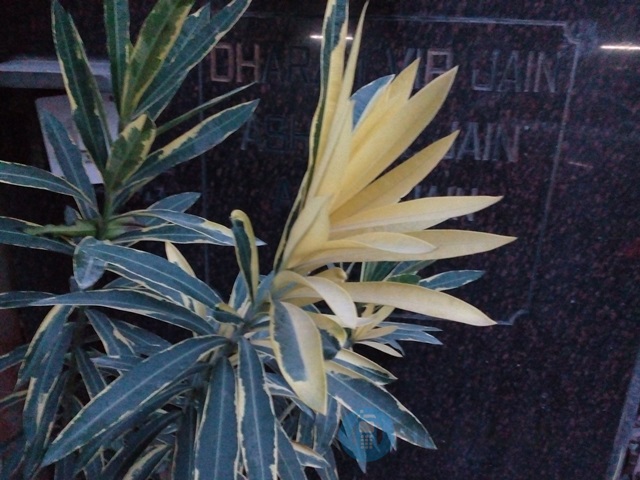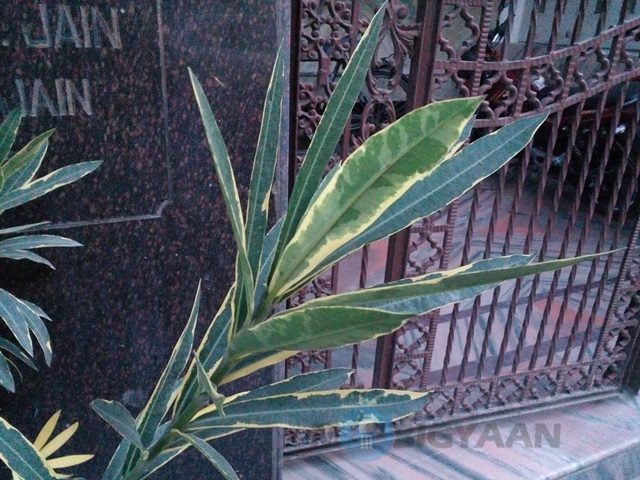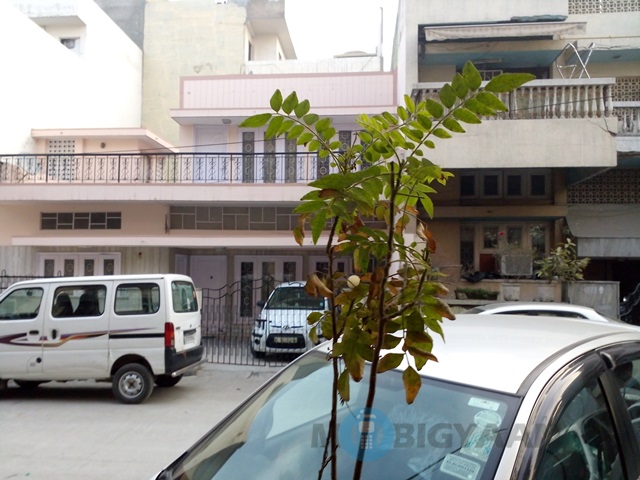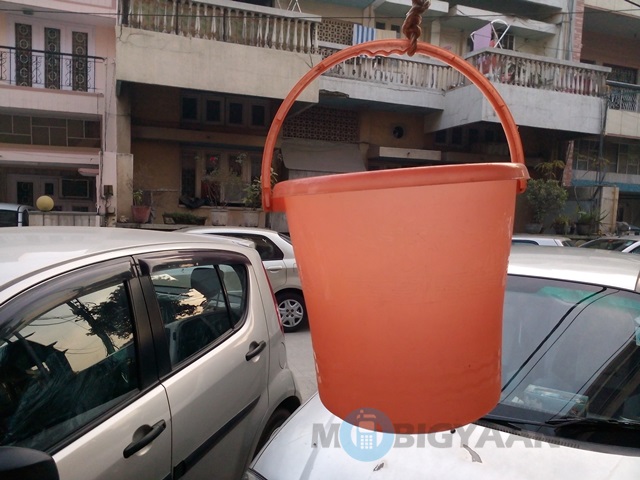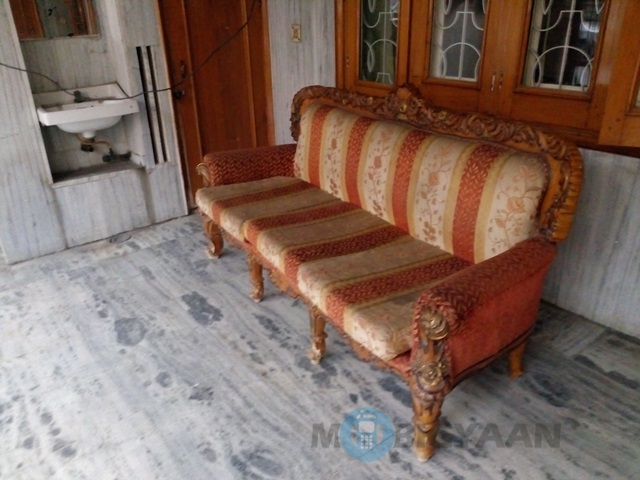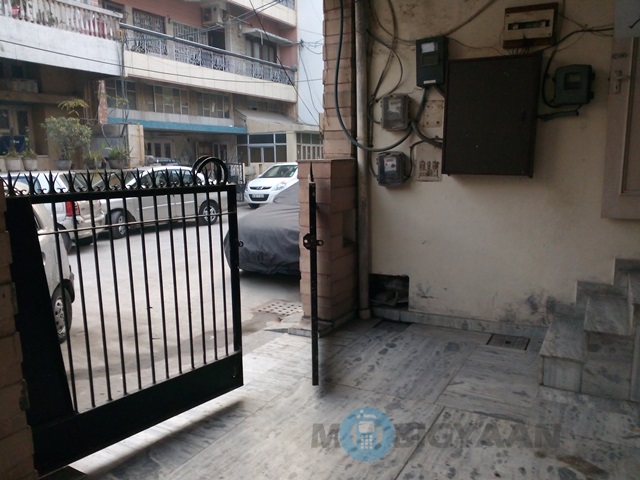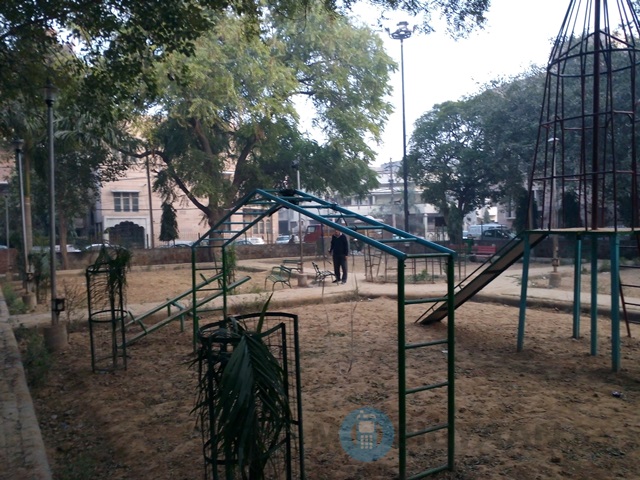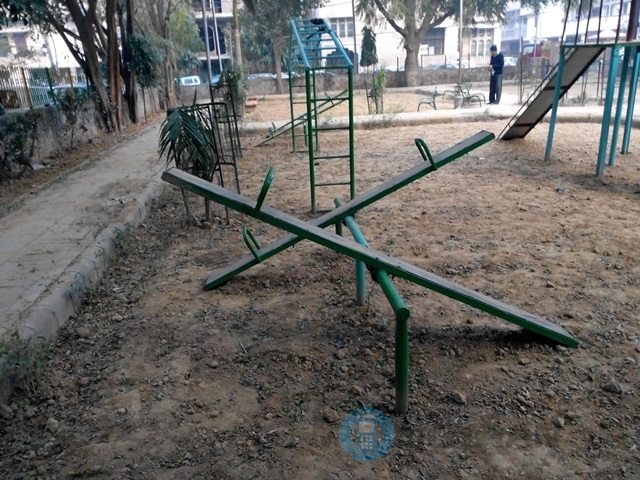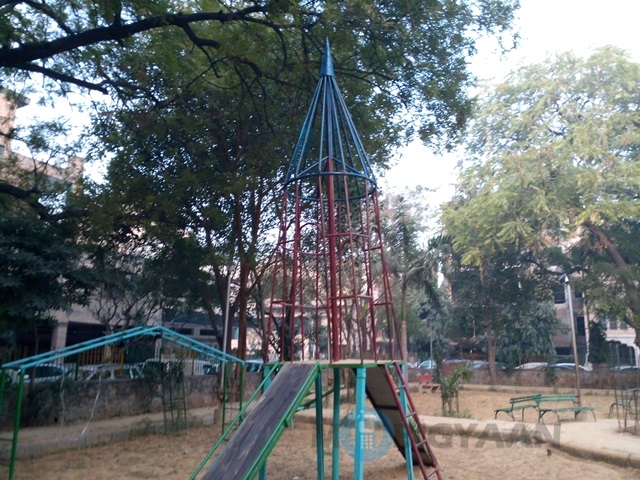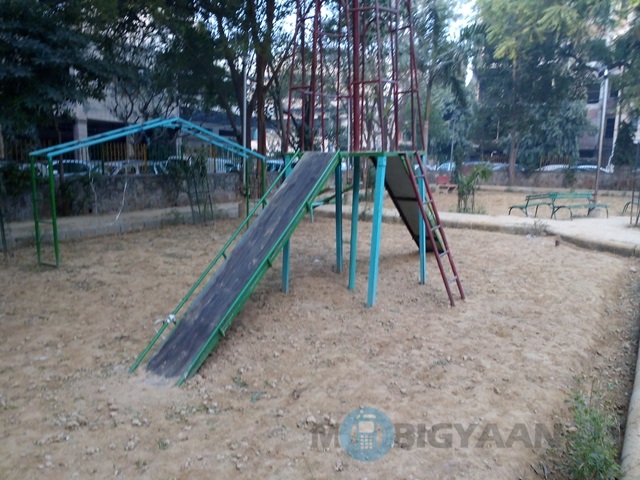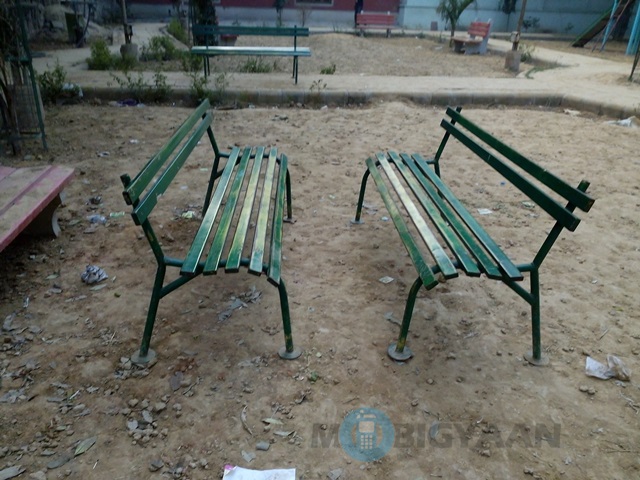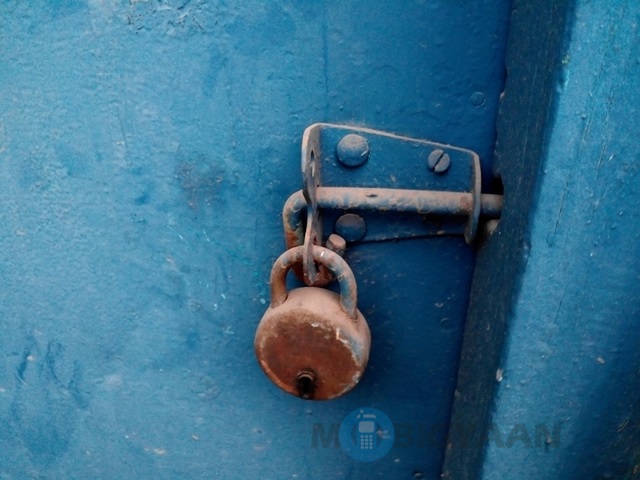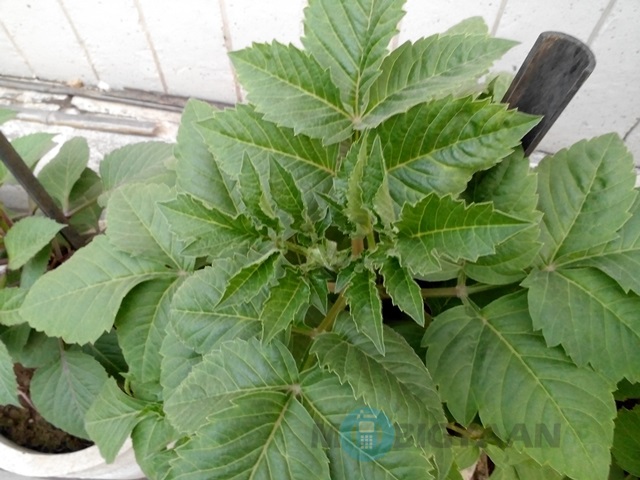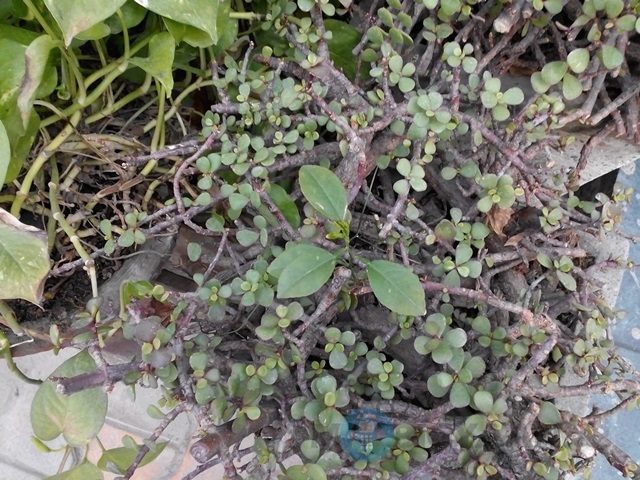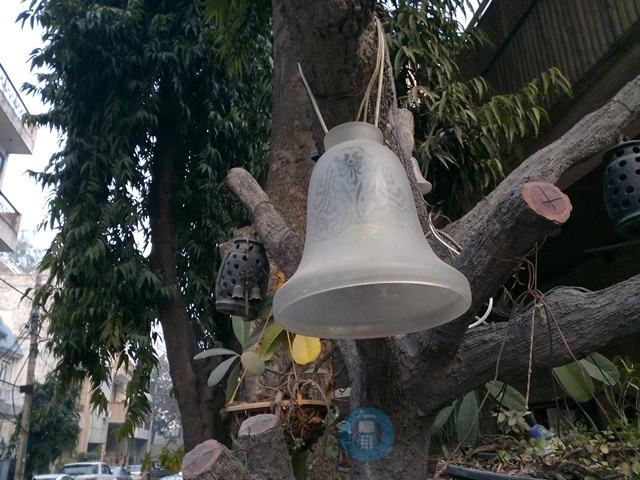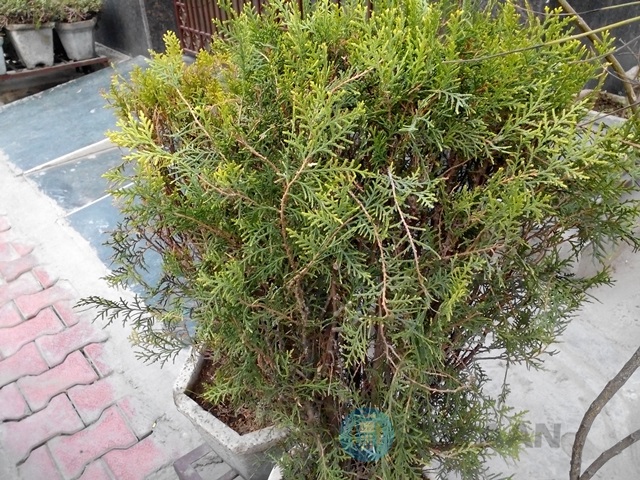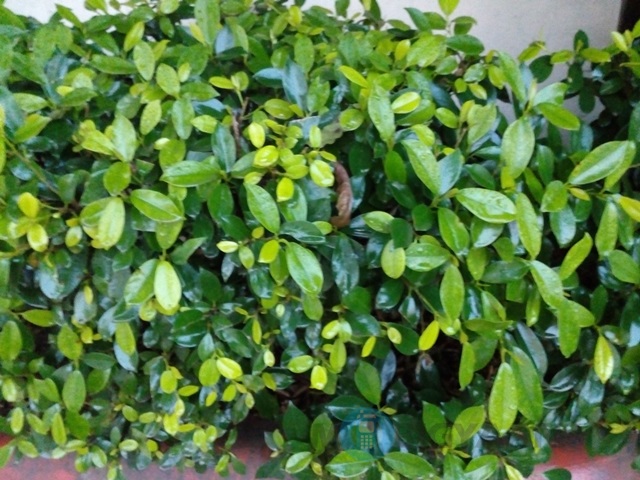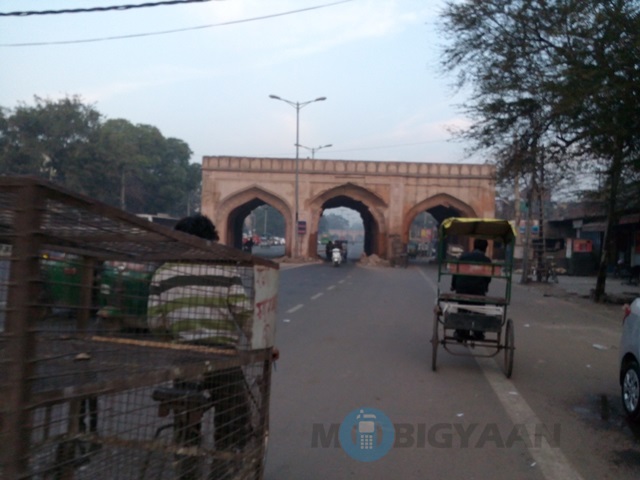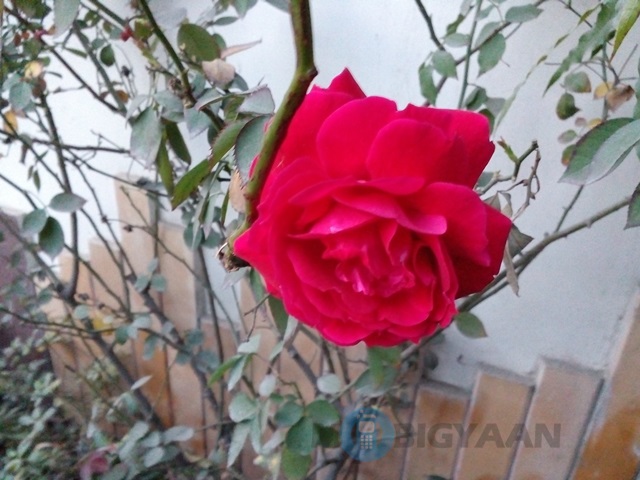 As you can see from the shots, the camera generally performs okay, but has serious problems when it comes to low-light and shake-sensitivity. Even though the camera app shows that it is armed with auto-focus, the shutter time doesn't let you make too much of it. By the time you get to the autofocus, the moment has mostly passed. The color temperature has been set to cool.
There are some fancy modes on board like always, and these include the V-sign shot, the touch shot and the smile shot.
A separate Charm camera app though actually works better than the main camera app. It comes with stamps, Live Effects and even a PPT mode. Face beauty feature also works well.
The thing is that the camera app makes many shots look good, you will see them in a different light as soon as you view them on a big display.
The front cam though, performed well, when it came to taking selfies.
Performance and Battery Life
As far as the performance is concerned, I did not expect fireworks, looking at the specs and I was right.
The 1.7-GHz MediaTek CPU and 1 GB RAM are just not what you need for everyday usage. The device is a little laggy, but I would lay that blame on the UI rather than the processor. The processor has average performance at the most, when it comes to gaming.
As far as the battery life is concerned, this phone packs in a 2100 mAh battery. You will get a full day's usage only if you run it in the Power Saving Mode. As far as the connectivity is concerned, the phone did okay in that regard.
Verdict
Despite its elegant phone, the Gionee Elife S5.1 has average performance at the most. It is average in every respect except its thickness. Low RAM, a low-end display and the Amigo UI are its downfalls.
The price category it is competing in will play a huge part in the success of this phone. As far as the pricing is concerned, Gionee is following the old strategy of pricing them high in terms of MRP and then giving discounts. Had they straight off gone for the kill and priced this phone effectively, it would have done this phone a world of good.
Finally, this is an average phone at the best, but it could have done so much better, had Gionee put half the effort it did with the internals of it flagship, the Gionee Elife E7.