Gionee's long battery runner Marathon M5 Plus impressed us with its battery performance. As far as the other things are concerned, the 6-inch AMOLED display and its large storage also impressed us, but we are taking a keen interest with its 5020 mAh battery and going to see how deep can it survive. Here are our Gionee Marathon M5 Plus battery test results.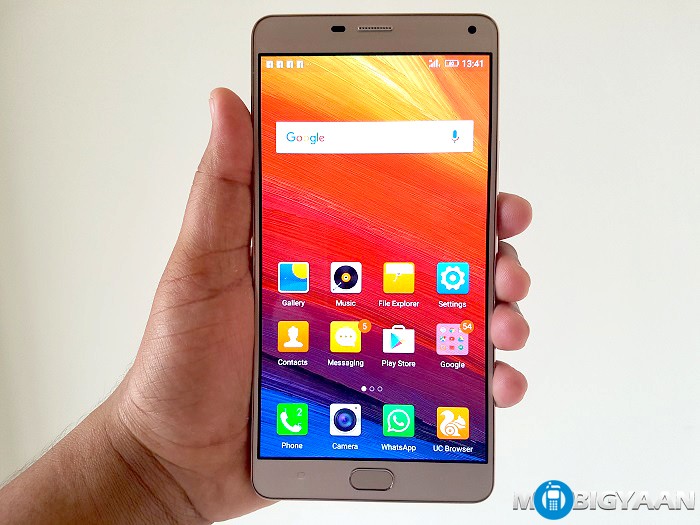 Gionee Marathon M5 Plus is powered by a big 5020 mAh battery which is way more than an average capacity. As for the battery removing stuff, the metallic unibody prevents it from taking it out. Actually, the Marathon M5 Plus is a tad refined version of its predecessor Marathon M5 that boasts slightly higher battery (6020 mAh) and yes, the battery performance is quite similar on both of them.
Well, we did some battery tests on Gionee Marathon M5 Plus to check how it performs under certain usage. We got more than 3 days of battery on below moderate usage, and it can still last another day with the remaining juice. As compared to the devices we have tested having average battery capacity i.e. 3000 mAh, the battery runtime is considerably doubled. On heavy usage, the handset could survive for about 2 days. Its low-powered processor (Mediatek MT6753) isn't hard on the battery, thus you get enough of the battery juice for your day to day activities.
Since the device flaunts a 1080p AMOLED display, things go even better with the battery. Gionee did some smart work by combining an AMOLED display and a battery-friendly CPU, as well as a huge capacity of the battery. No matter what, 6-inch or higher sized smartphones tend to use more battery power, however, in the case of Marathon M5 Plus, we were surprised to know the battery didn't struggle anytime. The 1.3 GHz octa-core processor from MediaTek MT6753 plays a huge role in battery saving. Although the processor is not a high-end like most flagships use, you can get the most of out it as a daily driver. It also works as a reverse battery charger that means it can act as a power bank for other smartphones. Cool stuff, eh?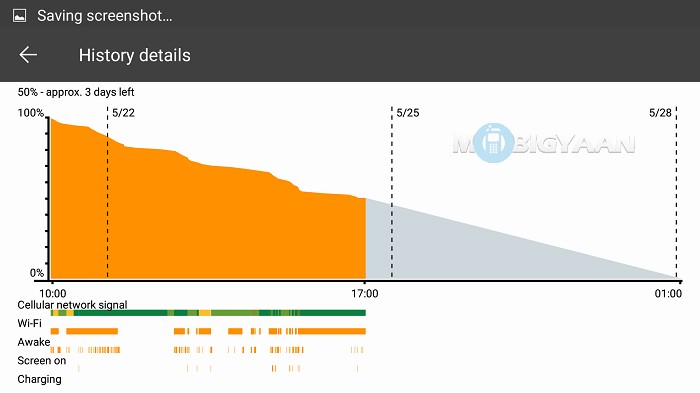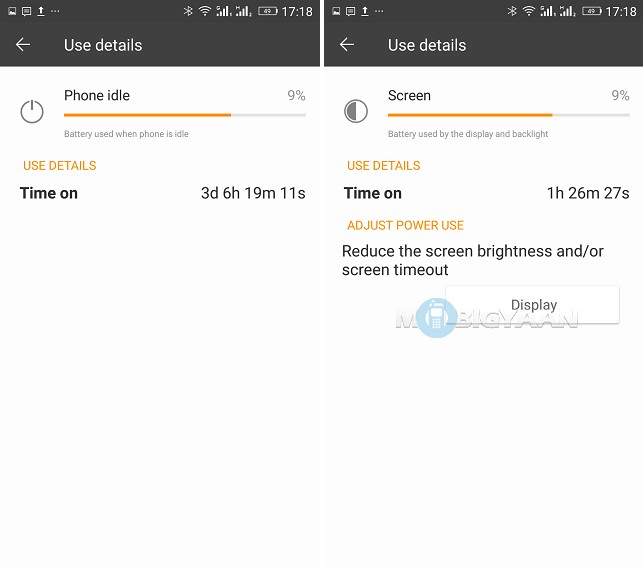 Gionee Marathon M5 Plus still refuses to die. There's a Power Manager built inside, so you can choose the power mode you want if the battery is on the edge of dying stage. Nevertheless, the battery is the big plus point, and that should keep you away from the power adapter everytime.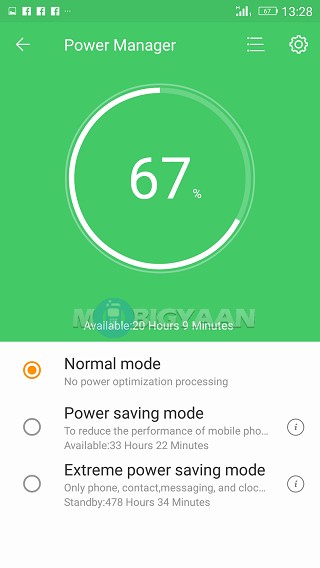 We have tested a few apps, games and certain tasks on the Marathon M5 Plus. Do check it and compare with other battery test results that we have performed. You'll be surprised to know, Marathon M5 Plus battery is champ here.
Gionee Marathon M5 Plus Battery Test Results
[table id=41 responsive=flip /]