Gionee launched its Marathon M5 in India with a massive stamina and long run battery of 6020 mAh capacity. As the battery is the main highlight, there are lot more things as well that brings the device to the midrange segment. We have used the handset for a while and we will be showing you our views on this devices, how it looks, how it performs, how long does it survive with its huge battery and more. Let's find out in the Gionee Marathon M5 review.
Gionee Marathon M5 Review – Battery at its best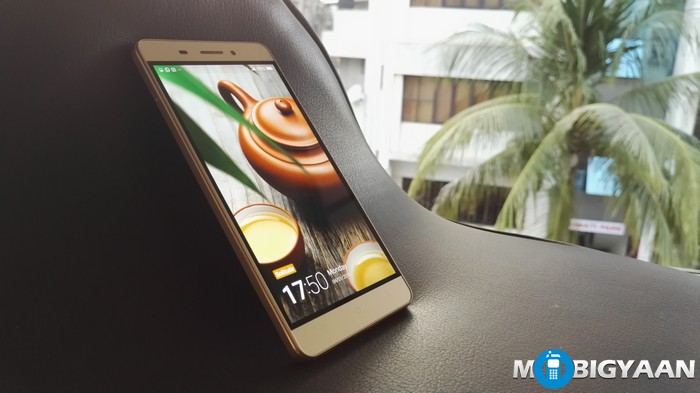 In the Box
Gionee Marathon M5 handset
Earphones
Travel Charger (2A)
Data Cable
User Manual, Warranty Card
Protective Film
Flip Cover
Gionee Marathon M5 Specifications:
Display: 5.5-inch HD AMOLED Display With Gorilla Glass 3rd Generation
Main Camera: 13 MP with Autofocus and an LED flash, 1080p Video Recording
Front Camera: 5 MP
Software: Android 5.1 (Lollipop)
Processor: 1.3 GHz quad-core 64-bit Mediatek MT6735
GPU: Mali-T720
Memory: 3 GB RAM
Storage: 32 GB internal, expandable up to 128 GB using microSD
Connectivity: Wifi-802.11 B/G/N, Wi-Fi Hotspot, Bluetooth V4.0 with A2DP, Compass, Tethering & Hotspot, IR Blaster, OTG Support
Others: Featured with Theme Park, Chameleon
Network: 4G LTE dual-SIM (GSM/CDMA + GSM), supports Micro-SIM cards
Battery: 6020 mAh non-removable
Weight: 211 grams
Dimensions: 152 mm x 76 mm x 8.55 mm
Color Variants: Golden, White & Black
Design and Ergonomics
The 5.5-inch Gionee Marathon M5 is built sturdy and feels nice in the hands as it is made of combination metal and plastic since it is made to look like a premium device. It doesn't look like a cheap Chinese stuff, Gionee did a great job at the design part. As bigger the battery grew from their predecessor, the smartphone turns out quite thick and heavy (211 grams), so when you pick it up in your hands, you will notice it for sure.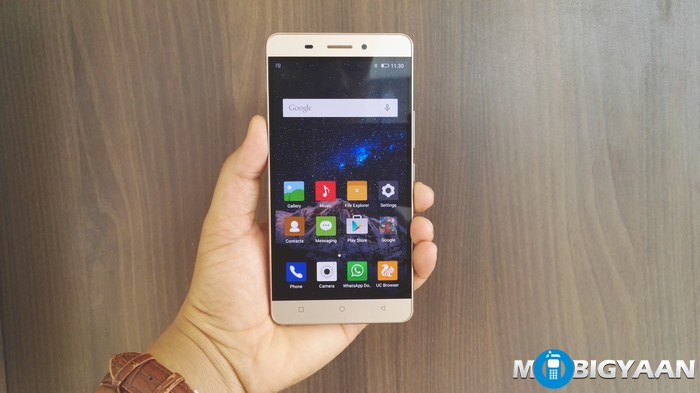 The back looks premium and the 6020 mAh battery isn't actually removable due to its unibody design.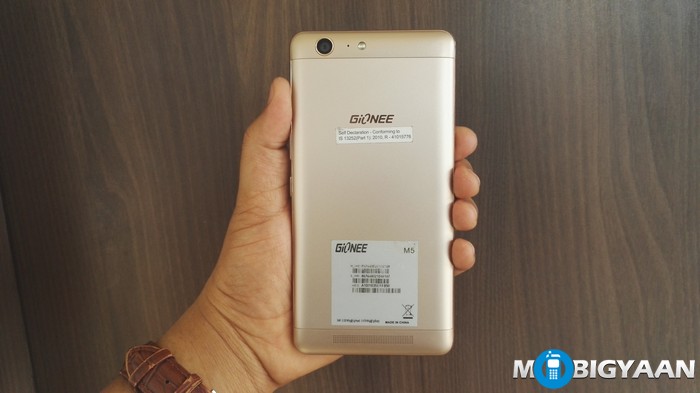 The backside sports a 13 MP camera with LED flash supporting autofocus and some more camera features from Gionee. You can see a tiny microphone between the camera and the flash.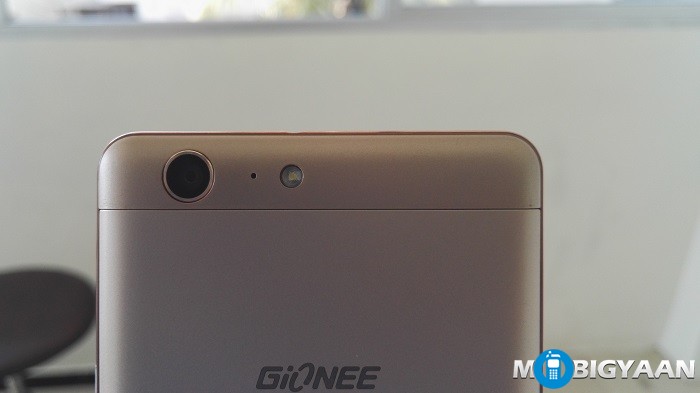 The speakers at the back sounds loud and clear, the volume levels are high on the device.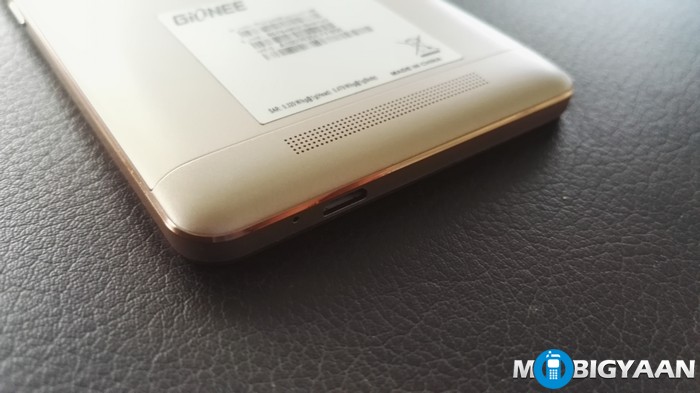 On the front side, you will find a 5 MP camera and proximity sensor. Below on the phone are the capacitive touch buttons that do not light up.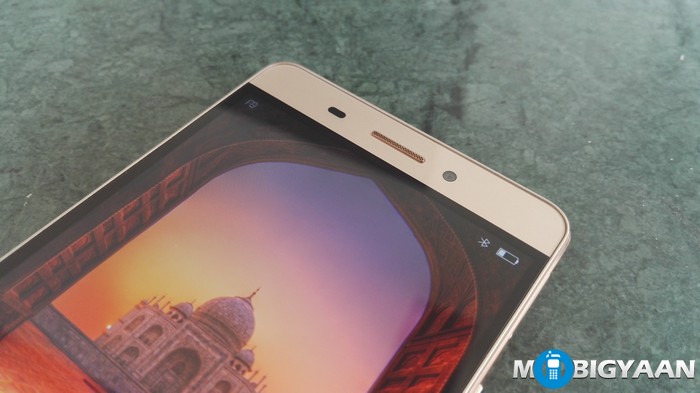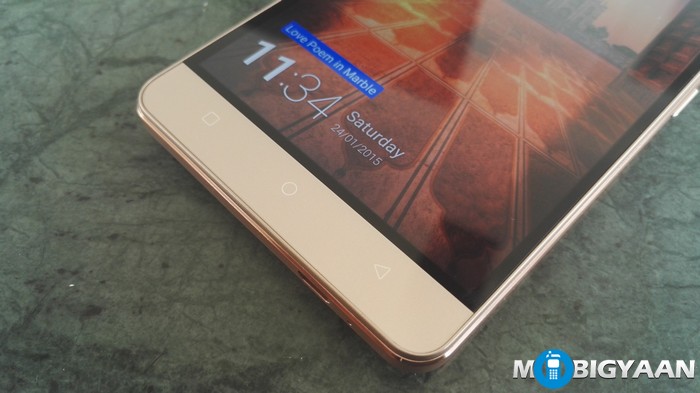 On the top, the Marathon M5 has an IR Blaster to control your infrared supported appliances, while on the bottom, a standard MicroUSB port and a microphone is given.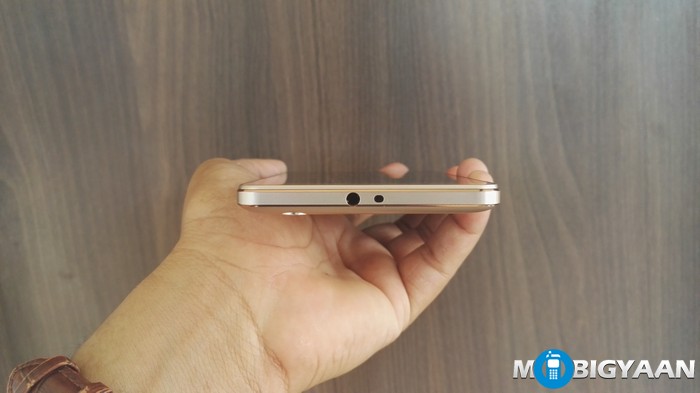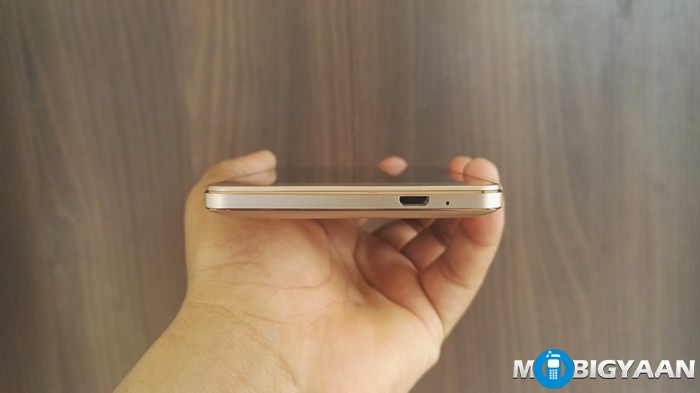 There are metallic volume and power buttons placed on the right side that gives you tactile feedback. Also, a tray that supports MicroSD slot adds a 128 GB of expandable storage option. You can remove it via the SIM ejector pin.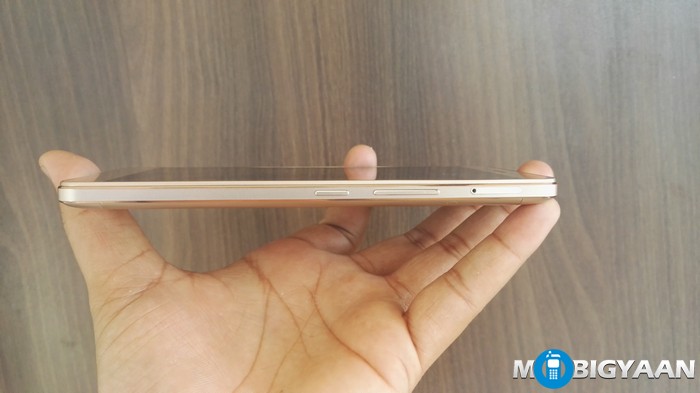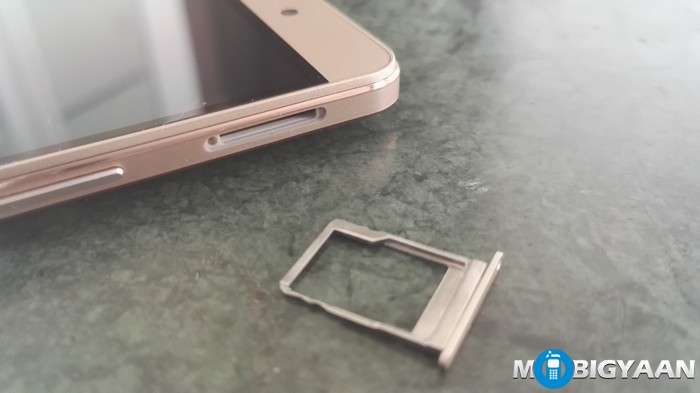 Moving to the left, there aren't buttons but SIM tray supporting dual SIM cards. Now, the phone supports GSM as well as CDMA network too. It's a kind of combo slot given in the device.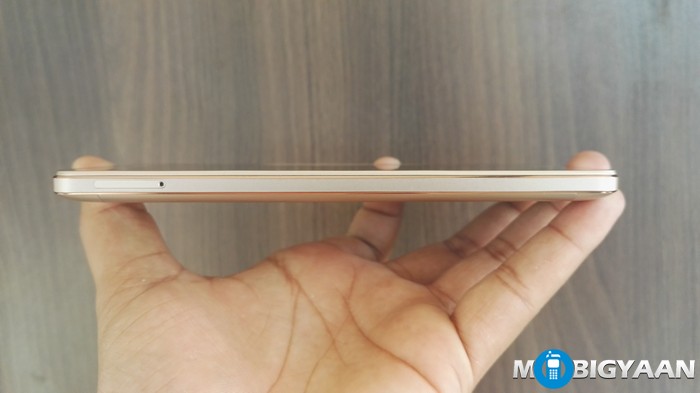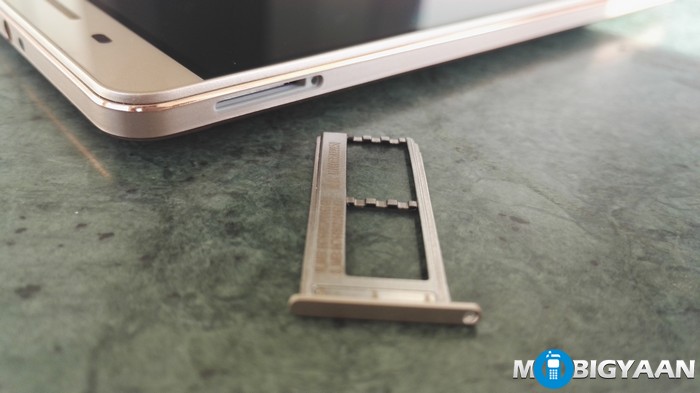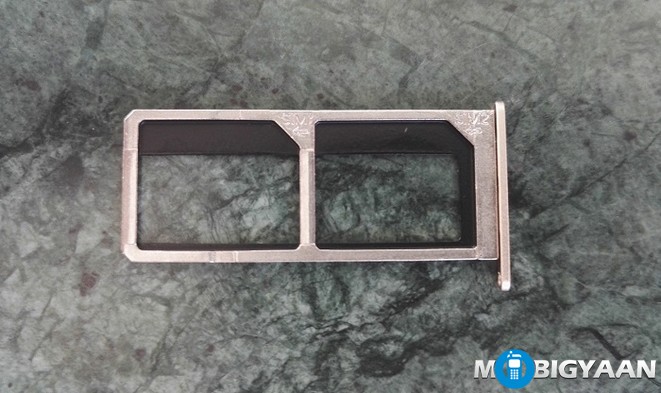 Display
The Gionee Marathon M5 has a 5.5-inch HD AMOLED Display with Gorilla Glass 3rd Generation. The display is very bright and due to the AMOLED display the blacks look clearer and your images tend to look better. Just that an HD display i.e. 1280×720 pixels resolution for a 5.5-inch screen, it would be great if Gionee had provided a FullHD 1920×1080 pixels resolution display instead.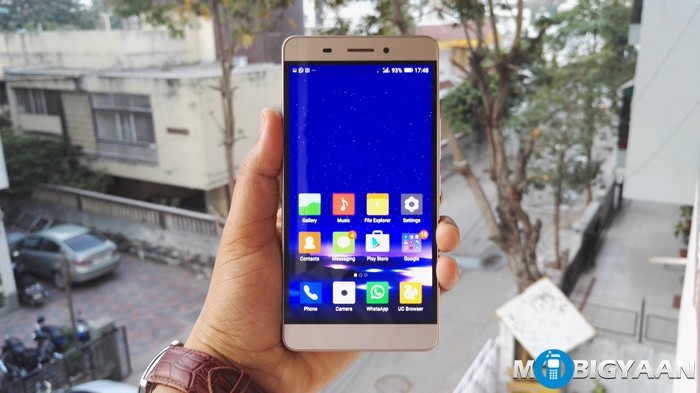 The viewing angles are great and the brightness levels are quite amazing, you can actually see the icons and images under direct sunlight while under sunlight shade, it looks much brighter. Gionee boasts a brighter display here.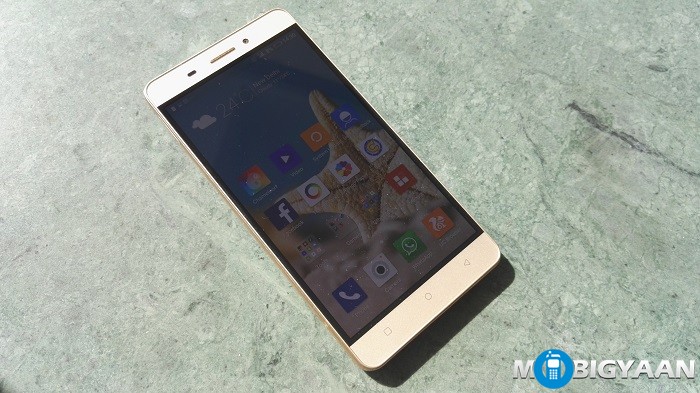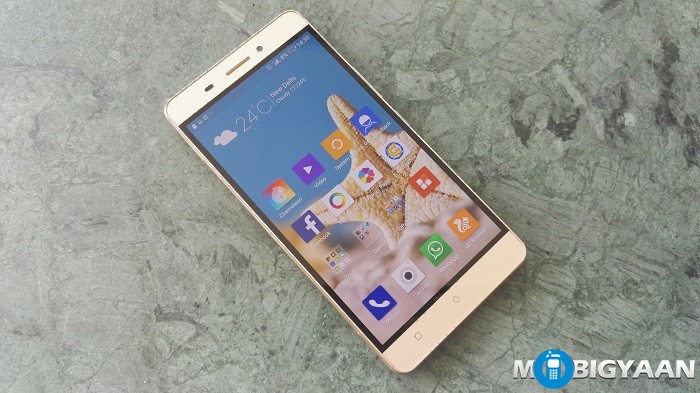 Performance
The Gionee Marathon M5 uses a MediaTek SoC MT6735, comes with 1.3 GHz quad-core processor, 3 GB of RAM and a Mali-T720 GPU. The performance of the device is good for the apps and mainstream gaming, do not expect great when it comes to high-end gaming. Though we didn't notice any performance lag but when multi-tasking and heavy gaming you may notice a few.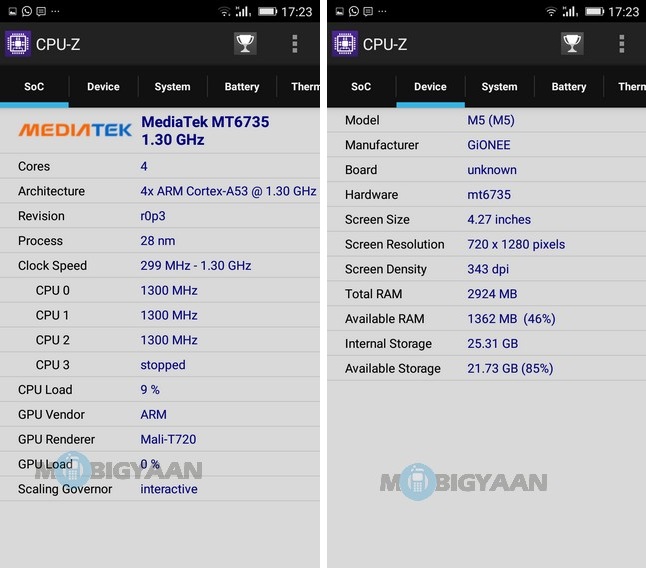 The AnTuTu benchmark scored 31993 points but remains behind the Coolpad Note 3 (35354) which is half the price of Gionee Marathon M5. The Geekbench 3 scores 611 in single-core performance and 1648 in multi-core performance which are acceptable.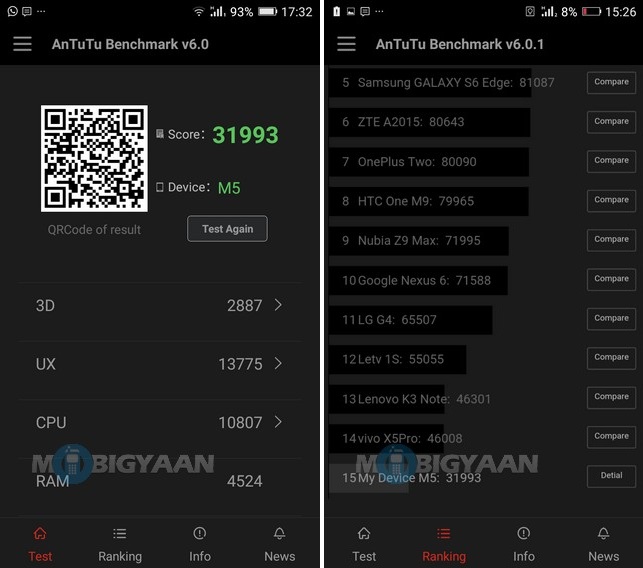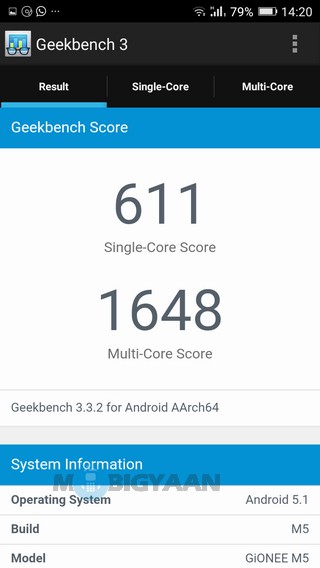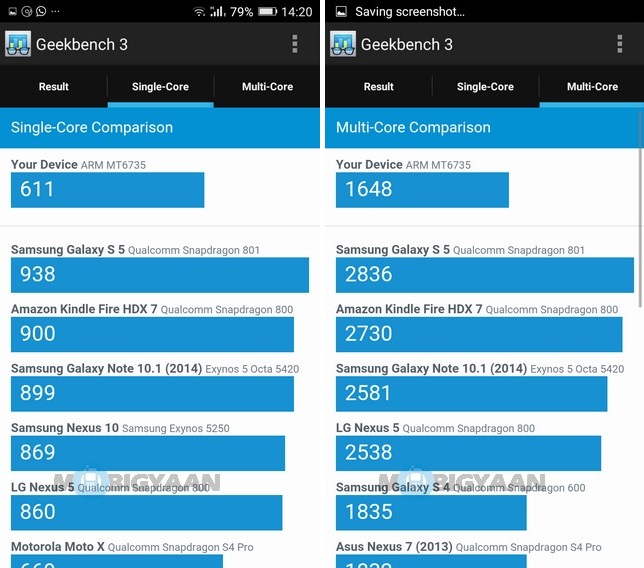 We ran a few games and they performed just fine, however, some games such as  Asphalt Nitro, you may feel some drop of frames which proves that even high requirement games may not run properly. The performance of the gaming is good for light and medium requirements. Well, a good thing is it doesn't heat up. The device remains cool even while gaming.
Games Tested on Gionee Marathon M5:
Dead Trigger 2
Asphalt Nitro
Bubble Bash Mania
Spider-Man: Ultimate Power
Danger Dash
Real Football 2014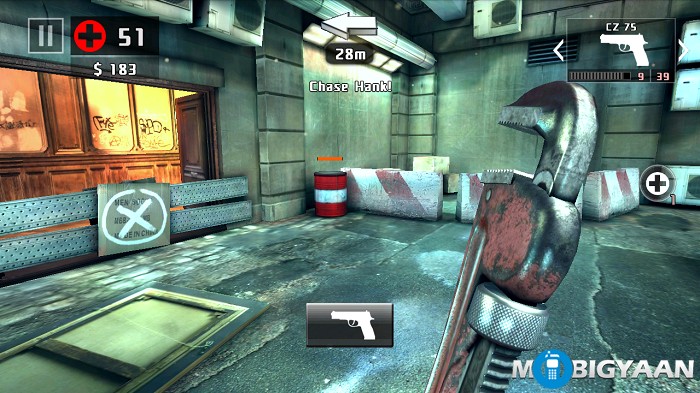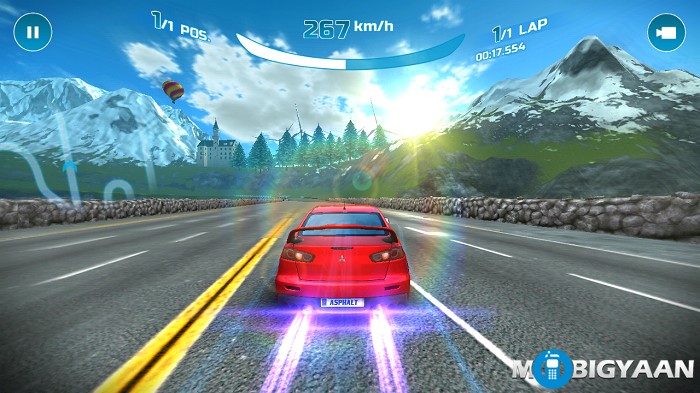 Software and UI
Gionee Marathon M5 comes with Android 5.1 Lollipop with a custom skin by Gionee. The user interface is similar to what you have seen in Lenovo and Xiaomi that doesn't have an app drawer. It is easier for the users to interact all the apps on the home screen.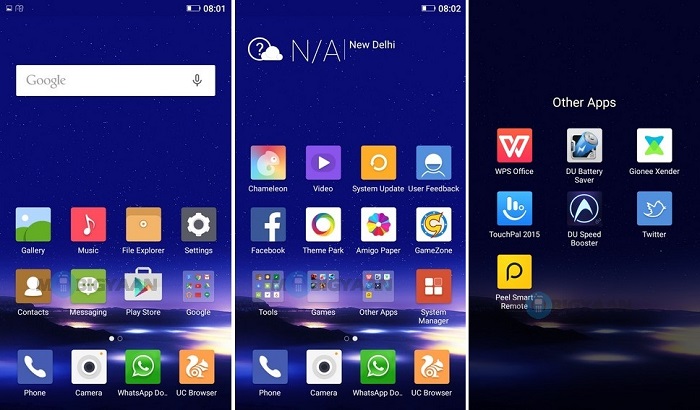 The notification bar is on the top but the rest of the stuff in which you can control the shortcuts for Wi-Fi, Bluetooth, GPS, and etc… are at the bottom when you swipe from down to up. A similar trait is seen in the iPhones. Even when you swipe up from the homescreen, you will get options to customize the themes, wallpapers, widgets, and more on the homescreen.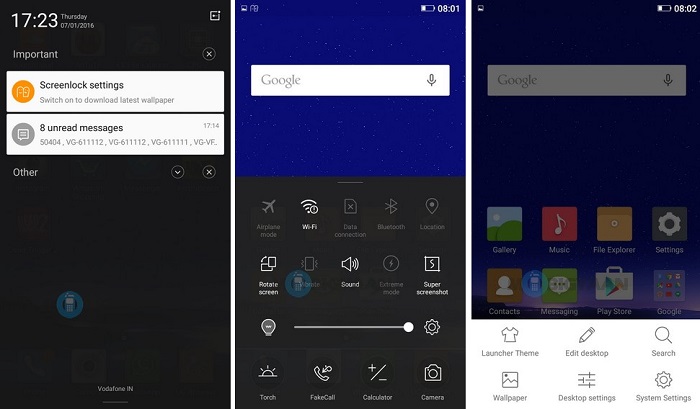 A very cool feature in the smartphone is the Chameleon app that turns your homescreen theme with the colors you see in the real world. Just pop out the phone from your pocket and open the app, bring the device to a colorful object, hit preview. The theme is decided based on the colors of the objects.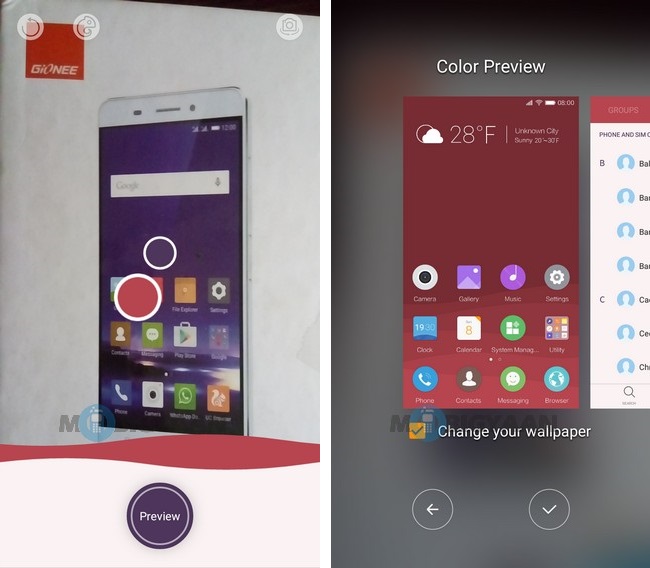 It also has a preinstalled app called Smart Manager that deals with the performance and security of the device. It is used to free up RAM, clean cache, Power, Eco mode and permission management of the apps.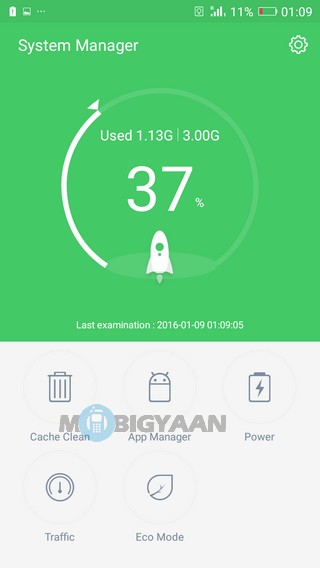 Setting the permissions of all the app that require while installing is easy with Gionee Marathon M5. You can manually give the permissions to control your device and either block them or allow them to use any part of the smartphone.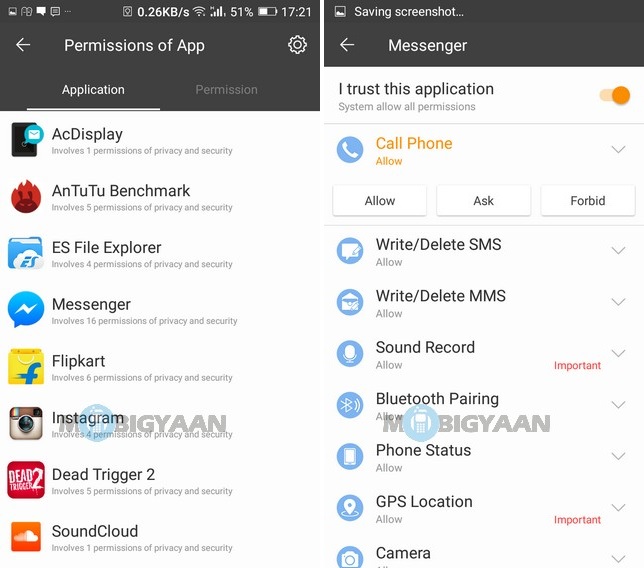 The Theme Park can be used to change themes of various designs.
Also, the gestures like M for music, E for contacts and O for Camera can be used when your phone is locked.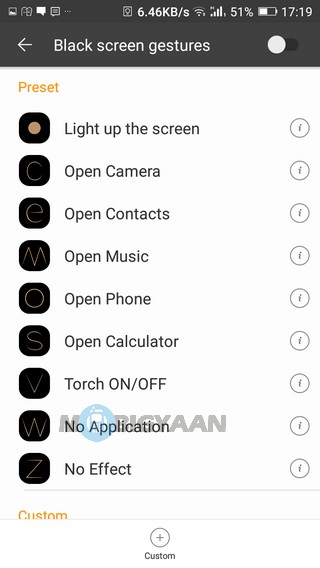 Smart Answer can answer your phone calls without interacting with the phone, you just put it near your ear during an incoming call and Marathon M5 will automatically pick it up for you. Just like this one, it will also dial a last call for you when you do the same. You can find these features under the settings.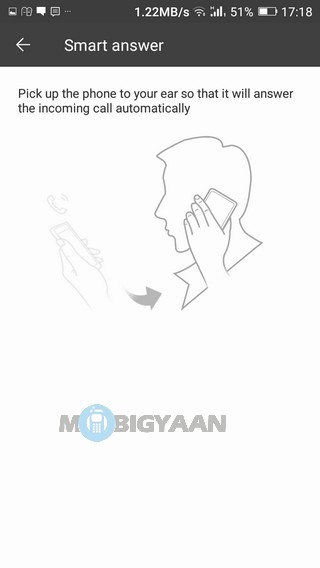 Gionee brings many varieties to its software and many things are based on gestures which you don't see on any stock Android.
Camera
The Gionee Marathon M5 sports a 13 MP auto-focus camera with LED flash on the back and a 5 MP fixed focus camera on the front.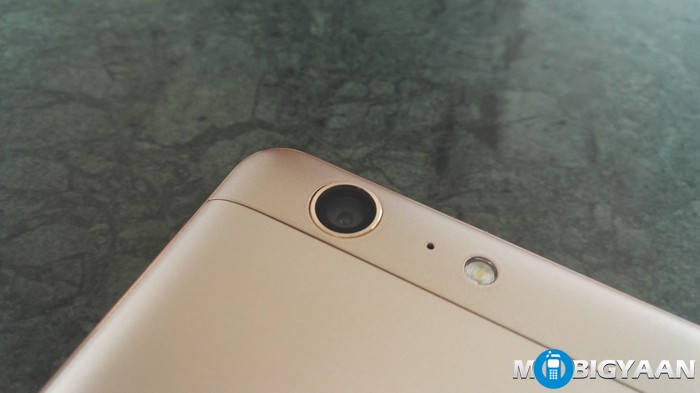 The camera software comes with a plethora of modes just like any other Gionee smartphones, including Pro Mode. One of the flagship features of Gionee is the Ultra Pixel which is pretty great and we liked it. The auto-focusing is quite fast and the camera does pretty well at capturing the shots but sometimes it is buggy and doesn't focus properly. The shots can be captured as fast as a blink of an eye.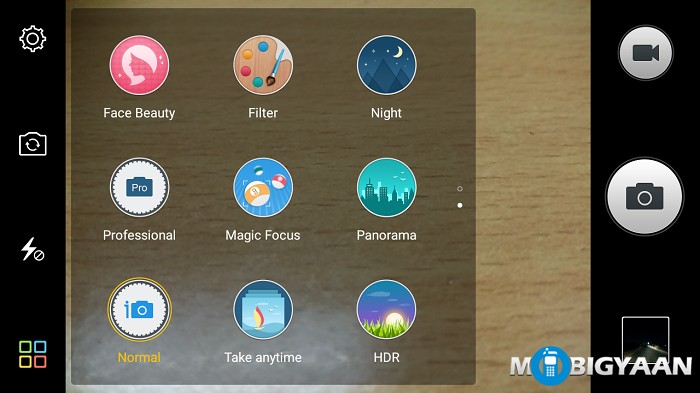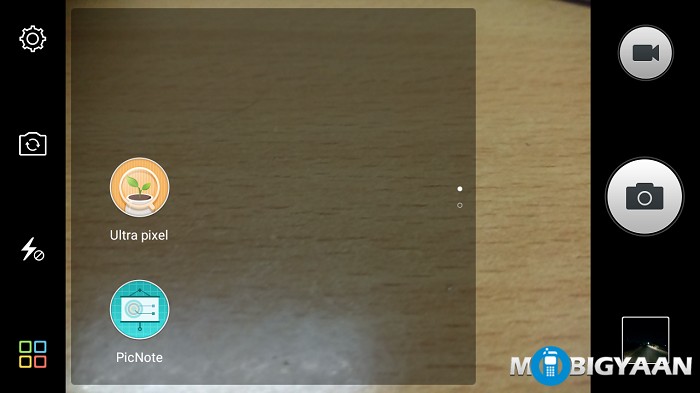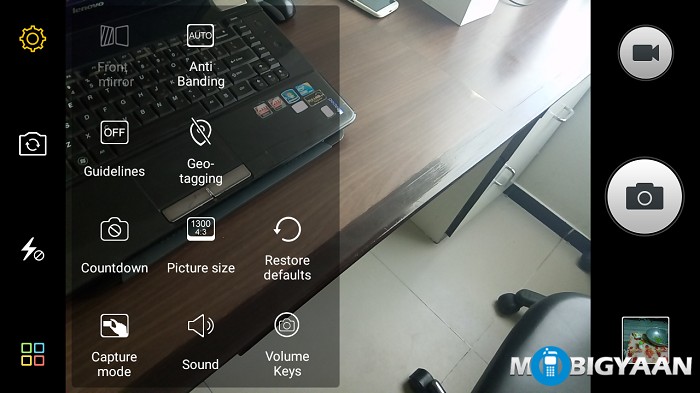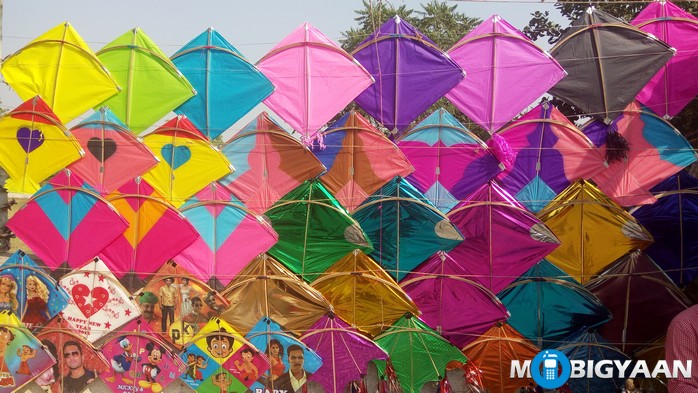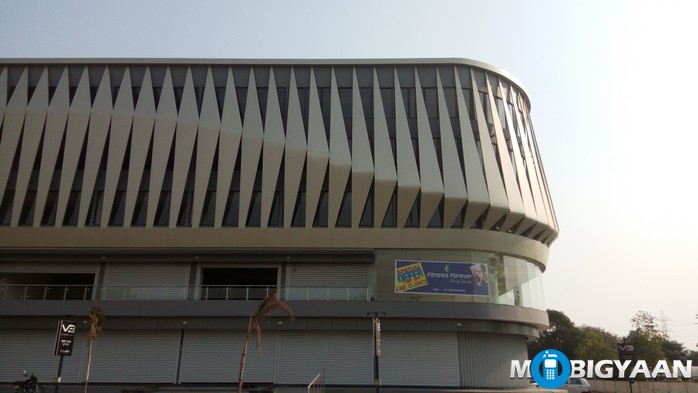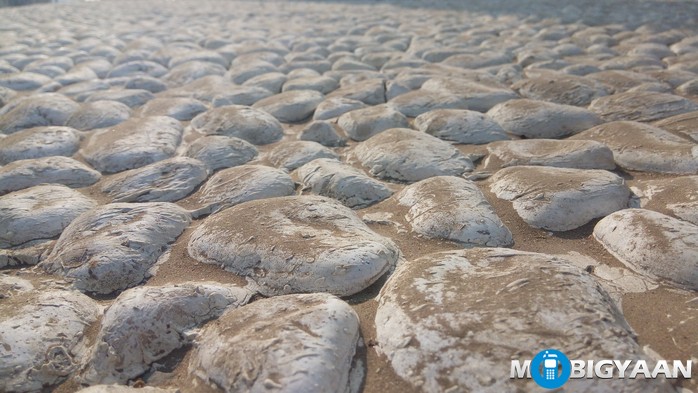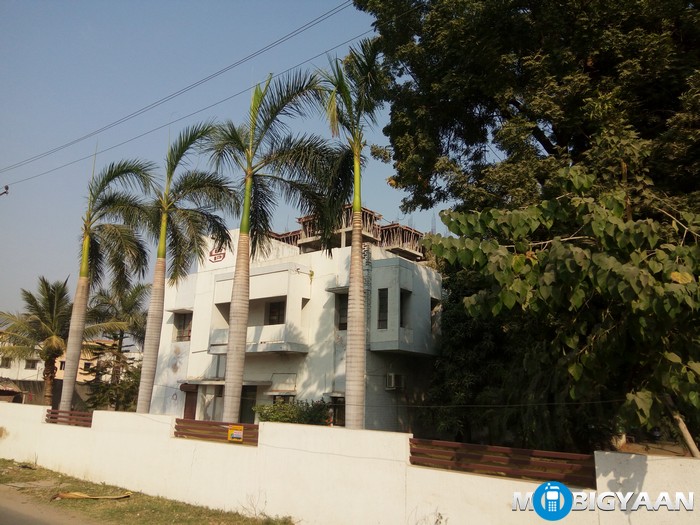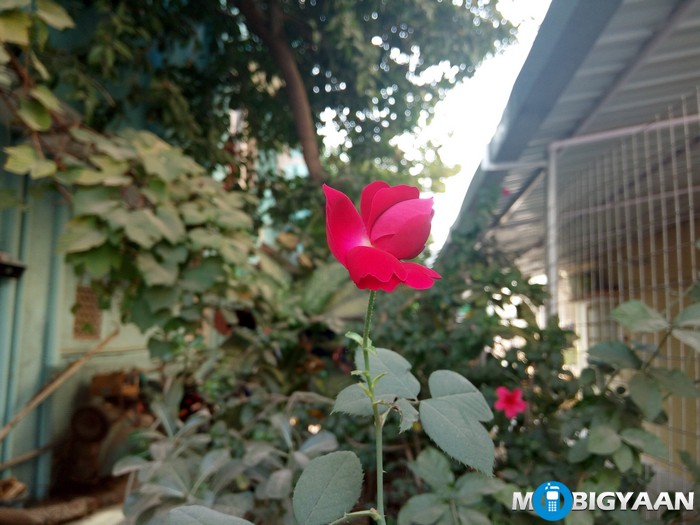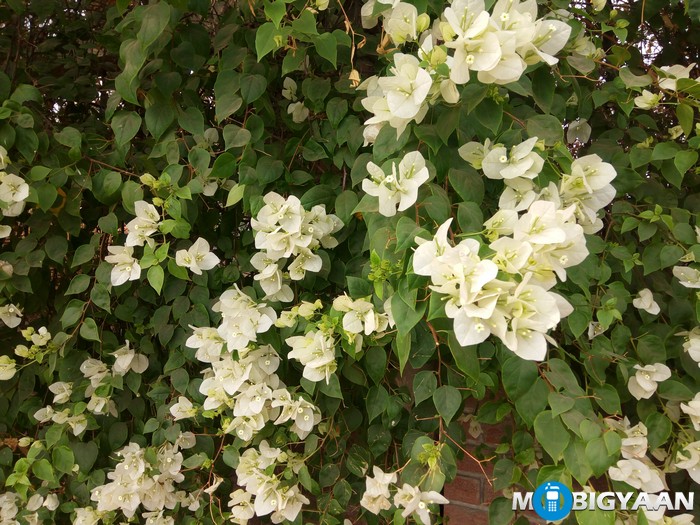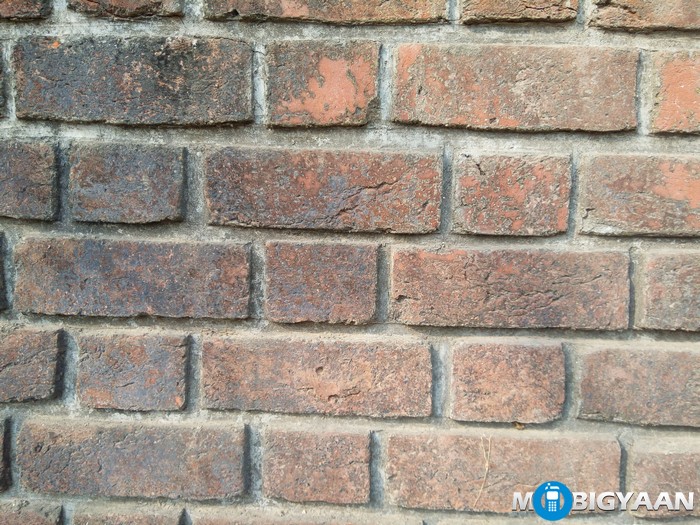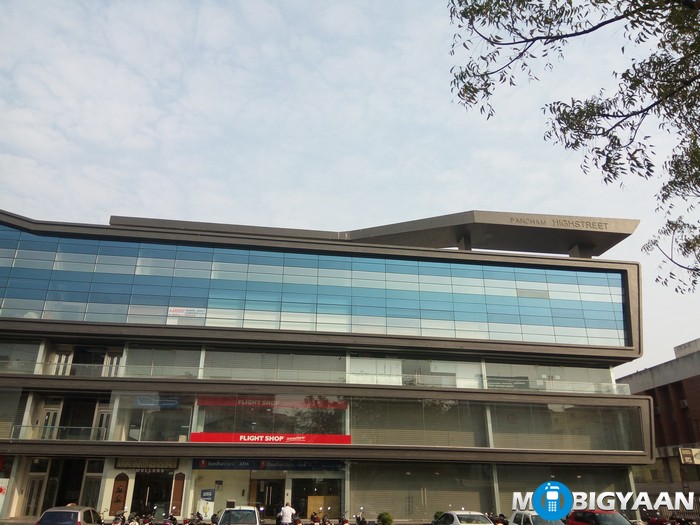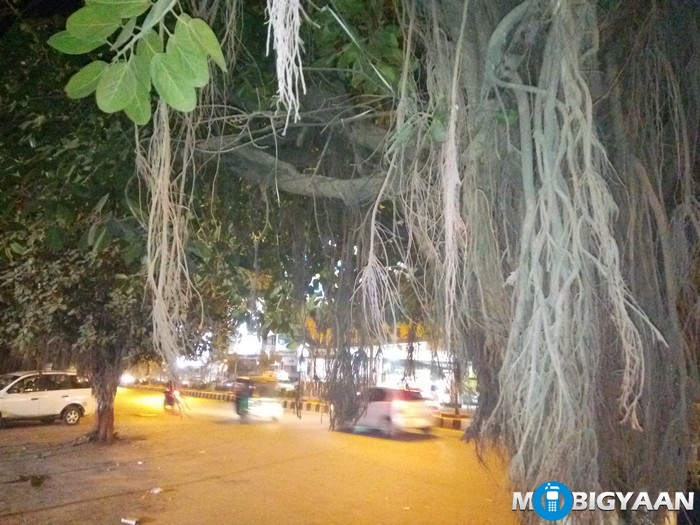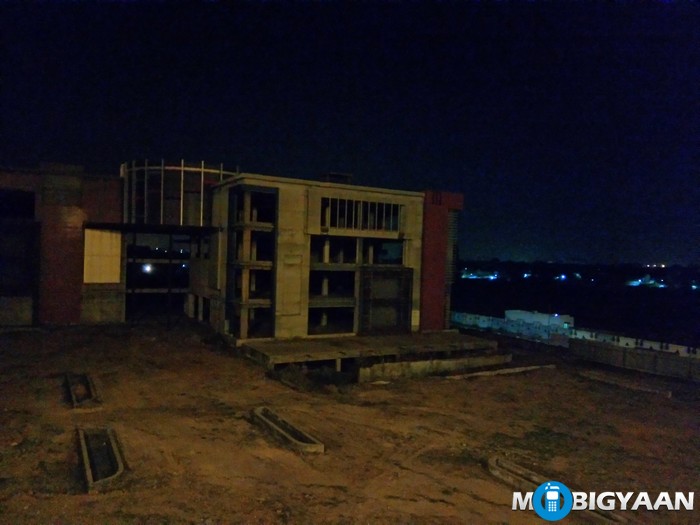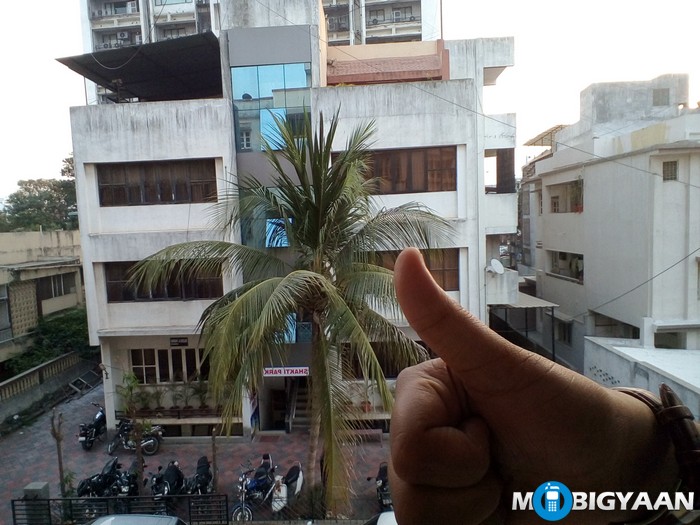 The colors reproduction sometimes isn't accurate when there is moderate lightning and you will see a small purplish tint. The camera performance is decent when there is enough lighting but it struggles in low lighting conditions. It also captures videos at 1080p. Unfortunately, it doesn't support slow motion videos. Other smartphones with a 13 MP camera may perform better. Having said that, camera quality is slightly above average. The 5 MP front camera does satisfy you for taking selfies but you won't be surprised with it.
Storage and Connectivity
Gionee Marathon M5 gives you huge storage options, it has an inbuilt storage of massive 32 GB with expandable up to 128 GB via MicroSD. The user gets around ~25 GB of free space and the rest is taken away by the system.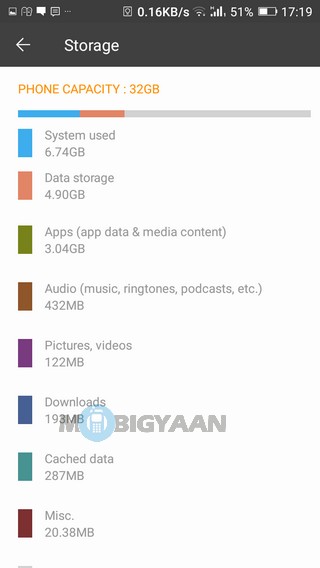 It features USB OTG and we tested thumb drives (FAT32) and they ran just fine, however, portable hard drives(NTFS) aren't supported and when you plug the hard drives, a message will pop up saying unsupported device.
Battery Life
Talking about the battery, the Marathon M5 is the first smartphone in India to feature a 6020 mAh capacity non-removable battery which will definitely take away the attention of many people at the first glance. To impress you more, the battery runs more than 5 days on an average use (mix usage), and if used heavily (constant use of the phone throughout the day), still it won't break a sweat and last 2 days which is extremely great.
There is actually is a combination of two same type of batteries that has the capacity of 3010 mAh capacity each making a 6020 mAh battery in a whole.
The below image shows that the battery ran nearly 4 days with 51% of juice left. We ran benchmarks, played games, used apps, and stream videos over W-Fi which is considered as a moderate use of the device.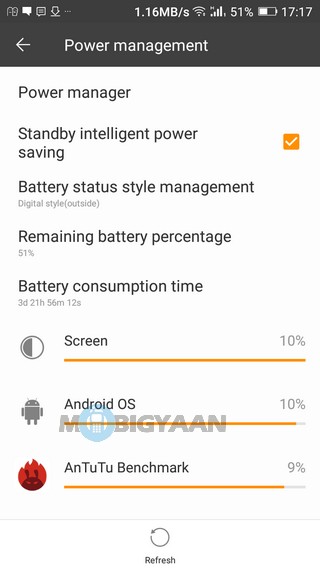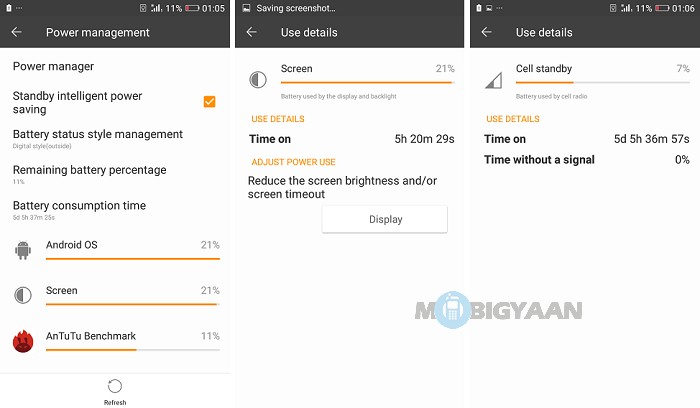 Playing games on the Gionee Marathon M5 was a great experience. The Dead Trigger 2 took 3% of the battery in 20 minutes while Asphalt Nitro didn't even dropped any percentage of the battery when played 9 minutes. YouTube took 1% for 16 minutes playback and 1080p video took the same for a 17 minutes playback. 1 hour of music playback on the device took 2% while streaming over Wi-Fi with Soundcloud took 3%.
Please note that all the battery test was done with Maximum brightness.
| | | | | |
| --- | --- | --- | --- | --- |
| Apps/Games | Battery used | Runtime | Brightness | Wireless |
| Dead Trigger 2 | 3% | 20 minutes | Max | On (Wi-Fi) |
| Asphalt Nitro | ~0% | 9 minutes | Max | Off (Wi-Fi, GPS, Data) |
| YouTube | 1% | 16 minutes | Max | On (Wi-Fi) |
| 1080p Video | 1% | 17 minutes | Max | Off (Wi-Fi, GPS, Data) |
| Soundcloud Music | 3% | 1 Hour | Max | On (Wi-Fi) |
| Music (Offline) | 2% | 1 Hour 4 Minutes | Max | Off (Wi-Fi, GPS, Data) |
The smartphone acts as a power bank too so you can charge any other devices. You can assume that you have a smartphone coupled with power bank in it. This will be your travel companion.
Pricing and Variants
You can get the Gionee Marathon M5 for as less as ₹17,999 on Flipkart despite having an MRP of ₹18,725 on the box.
The Gionee Marathon M5 comes in 3 different color variants:
Verdict
Gionee Marathon M5 wins in the display, storage, and battery division yet a similar priced OnePlus X is a better performer when it comes to application performance and multi-tasking. CoolPad Note 3 priced at ₹8,999 also provides similar hardware specifications along with a fingerprint sensor.
Considering that a display, storage, and battery life is more important for a normal user, Gionee Marathon M5 is the right pick for you. We would definitely recommend the Gionee Marathon M5 to them who need a smartphone with long lasting battery life since it has enough stamina for your all daily tasks.
Competitors
Pros
Outstanding battery life
Bright AMOLED display
Large inbuilt storage
Low heating
MicroSD card support
Excellent loudspeakers
Good Workmanship
Cons
Bulky (211 grams)
Touch buttons aren't backlit
No Fingerprint sensor