If you like to read your mail in your regional language, the Gmail mobile web now supports Indian regional languages, thus allowing users to read their emails in their favourite language.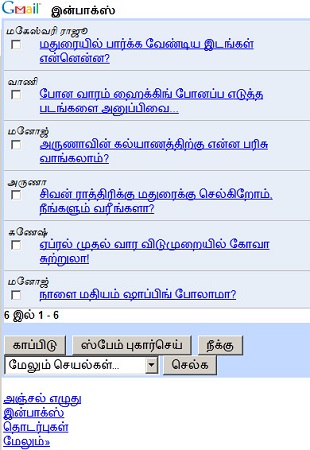 Google, now supports nearly 6 Indic languages in the Gmail mobile site on feature phone browser. The languages currently supported are Bengali, Gujarati, Kannada, Marathi, Tamil, and Telugu. Even more languages are expected to be added to the list soon.
To switch your language, you have to go to the Gmail settings page and select the required language as your default language. While all the features may still not be available in the regional language it serves the purpose of reading and replying to mails.
With the support for regional languages that too on feature phones, a lot of economically backward phone users are benefitted. These people who find it hard to communicate in English can now freely communicate in their own language. Also this would increase the patriotism towards the user's regional language.