Google adds a leader-board to its Latitude service
It seems like a very obvious copy-paste thing, but Google has just added a leader-board feature to its Latitude service on Google Maps. The new feature is taken from the popular check-in app Foursquare, where you get points for checking-in and you compete with your friends in a leader board.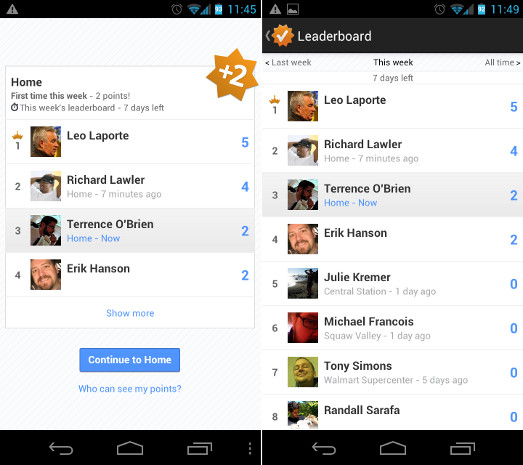 So now when you check-in via Latitude, you get points. While the new feature hasn't even been officially announced by Google, everyone is not able to see this feature as of yet and it's only visible once you check-in somewhere.

Let's wait and see what this new feature is all about, hopefully Google will announce it soon. Until then, update your Google Maps and tell us if you manage to find the new leader-board feature in Latitude.