Rumour mills are on a roll and so are the leaks accompanying them for the upcoming next generation of iPad from Apple. This time we are hearing and seeing that the Apple iPad 3 may with an A5X processor in contrast to the A6 processor as rumoured earlier.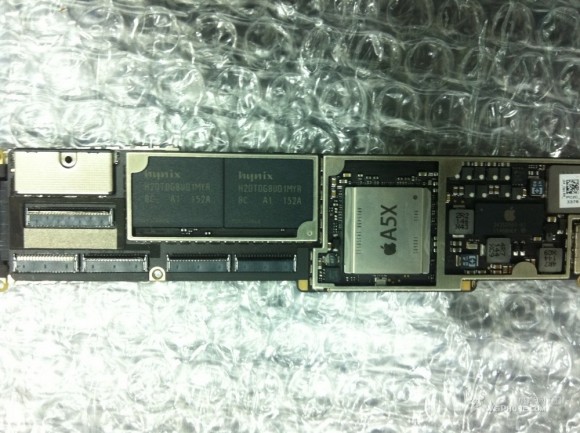 The A5X processor has been leaked over a Chinese site and it claims that it will be the major component to run the iPad 3. Now going by the naming strategy, if the processor is indeed named as A5X then we can very easily guess that the upcoming iPad may very well be named as the iPad 2S, which could be just an upgraded version of the iPad 2 as it had happened in the case of the iPhone 4 and iPhone 4S.

As in the picture that has been leaked, the A5X processor is accompanied by two 16GB Hynix flash memory chips and an Apple-branded chip which could be responsible for power management. Further on the A6 processor was believed and expected to bring in Quad-core capability to the iPad, but now with this A5X leak, we don't expect anything more than dual-core as it was in iPad 2.