RUMOURS! And more rumours as we near the launch of the next generation of iPad, purportedly called the iPad 3. And this time, the rumour is supported by an image which is said to be of the new back-cover or shell of the iPad 3. RepairLabs has got their hands on an iPad casing which they say is of the upcoming iPad 3. How do they come to such a conclusion?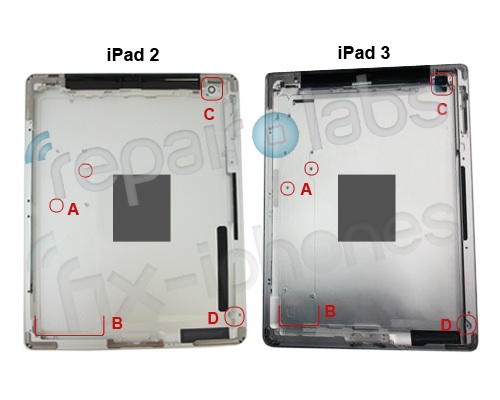 Well
RepairLabs
has placed marks over the picture ablove (The one on the right is of iPad 3) and explained the differences as below:


A. You can see here that the mounts for the logic board are very different, which means the logic board shape will be different allowing for . . . .
B. More battery. The width of where the logic board sits on the iPad 2 appears much larger than that of the iPad 3. We have long heard that the iPad 3 was going to provide longer battery life, and this back housing seems to support that.
C. The camera is different. It is hard to make a judgment just by looking at the casing, but what we can expect is a different camera on the iPad 3 than what we had on the 2.
D. LCD will be different than what we have had before. Whether or not it will be the super screen we have seen reported will have to wait. But the different mounting does mean that the LCD has been redesigned at the very least.
So all these differences are being taken into consideration and so the above pad is being considered as that of the iPad 3. Also on the other hand, Apple.pro has gone ahead and posted pictures of the back of the shell which is also said to be that of the iPad 3.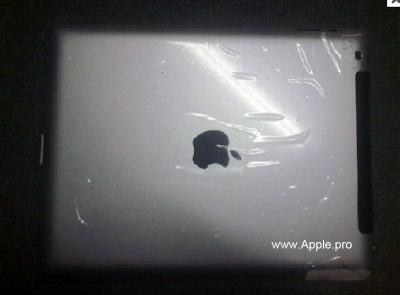 They have also shown us the Smart Cover magnets that are used with the Apple iPad and they are similar to the ones used in the current iPad 2.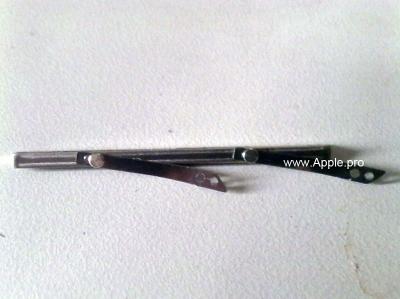 Interesting information leaking for sure! And we did like the new changes which go on to indicate a bigger battery, advanced and better camera and same thickness.