We have seen a major battery bug on the Nokia Lumia 800 in the past which affected many users back then but Nokia responded well to it and fixed it. But now it seems that Nokia's second Windows Phone device, the Lumia 710 is facing another bug issue. A few Lumia 710 users are reporting an end-call prevention bug, which does not allow a user to end any current call that he/she is on.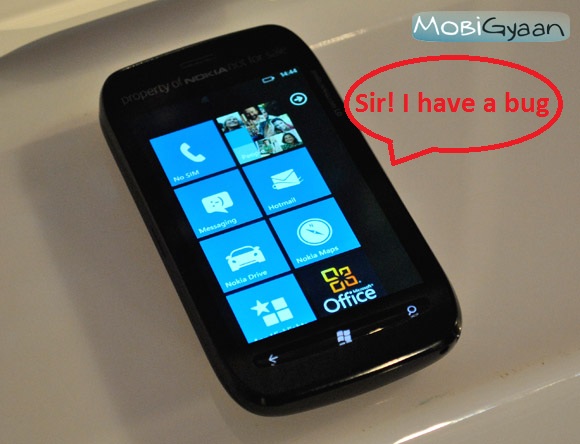 The bug is where a user disconnects from a call but the screen continues to report the call as being connected which is a bit irritating.


Many users of the Lumia 710 who have been facing this bug have been letting out their bugged-experience at the Nokia Support forum. And Nokia has finally heard them. Nokia has responded as below:
"Nokia is continuing to analyze this software issue and is close to a fix. The fix will be made available via Zune as soon as possible. It is difficult to say when. One other important fact about this issue is that the phone modem is responding to the call disconnect signal from the touch display, the call is taken down as it should. The issue is that the user interface displays the call disconnect button but is should not. Consequently consumers are not being excessively billed for a call that seems to be staying up."
So if you too are facing any bug issue like this, then do not worry as Nokia is already working on this and soon let out an update for the device. Plus do not worry as you are not being charged for the call even when the screen shows that the call is on.
Via