Users report about poor battery life of the Nokia Lumia 800
It has just been a few days since the Nokia Lumia 800 is available in the UK and users are already reporting battery drain issue with Nokia's first Windows Phone device.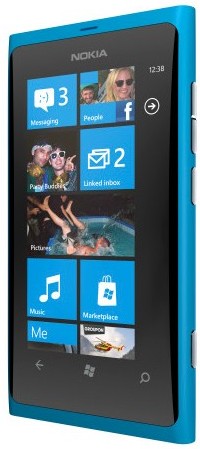 The issue was reported first by a user mkr10001 on the Nokia support discussion page and he said, "I had it charged last night and when I got up in the morning it was down to 35% from just sitting there. I don't use it that much during the day but it seems to go down really fast. I'm currently at 47% and it estimates 1 hour left."
With this many users have come in support with this problem but there seems to be no solution for it. All new Lumia users have the v7.10.7720.68 running on their devices and Nokia did release an update 7.10.7740.16 a few days back which was said to enhance the battery performance but that hasn't helped a bit to the users.
In response to all the complaints and issues, Nokia has issued a statement saying on the same discussion thread:
"Like any modern, high-end smartphone the Nokia Lumia 800 makes heavy demands on battery life to deliver a premium experience. As much as possible has been done to optimize performance through use of offline content and selection of component technologies. Users can adjust settings themselves to increase battery performance, such as turning off Wi-Fi scanning and location search until needed, but they should expect to recharge their Nokia Lumia device daily based on average usage."
We hope that Nokia works out a solution for this issue faced by many users, and not just release a statement for it.