Many users who have updated their Nokia devices with the latest Nokia Belle OS (including me) are facing a major problem. The problem is that many applications that we have been using in the past are now incompatible with the Belle OS.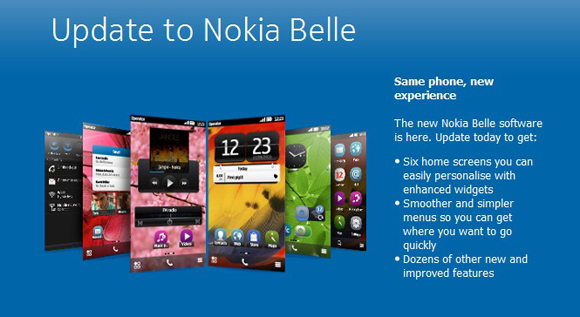 Addressing this issue Nokia has listed most of the apps that are as of now, incompatible with Belle.

This includes many major apps like the Angry Birds, Battery Extender Lite, City Guide, Compass, Defenx Antivirus Suite, Download accelerator, Friends Chat, Fring, F-Secure, Imo instant messenger, Kik messenger, Maze Lock, Nokia Big Screen, SMS Hider, Temple Rush, Tune Wiki SMP and UC Browser amongst many more.
So if you use any of the apps mentioned above then you'll have to wait for a few more days until a compatible version of the apps are released over the Nokia Store. But there is no need that your apps will be incompatible forever.