Just months after rolling out the intuitive Google Allo messenger app, Google has now added support for Hindi to appeal to the Indian users.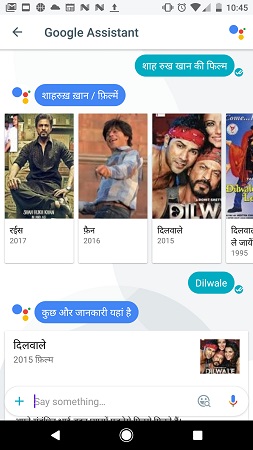 Google has announced the Hindi language support to the Assistant and Smart Reply in Google Allo. As such, post the update, the messenger app will be capable of understanding and responding in Hindi. To start using the Assistant in Hindi, users just need to say "Talk to me in Hindi". Alternatively, users can also adjust the language setting on the device.
Interestingly, alongside the Google Assistant, Google is also extending Hindi language support to Google Allo's Smart Reply feature. The app will automatically recognize the language you are chatting in and begin to show suggested responses in that language. The update has already begun rolling out and should be available to users in the next few days.
Speaking about the release, Amit Fulay, Group Product Manager, Google, said, "Since it's launch, Google Allo has received tremendous response, especially in India, which has one of the highest number of Google Allo users. The Google Assistant, in particular, is one of the most loved features in Google Allo – one in every 12 messages in group chats are messages to the Google Assistant. We are enthused by this and today's launch enables us to extend these features to the next millions of users in a language of their choice."