Google Allo, the smart messaging app that was announced by Google in May last year and later launched in September, is having a tough time competing with instant messaging apps WhatsApp and Facebook Messenger in India.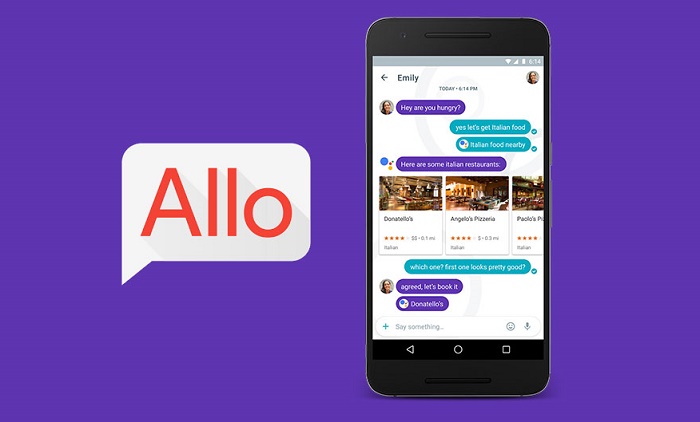 With Allo, Google wants to breach the instant messaging space, giving users something more. Unlike other instant messaging apps, Google's Allo is indeed a smart messaging app and comes with features like Smart Reply and Google Assistant which are meant to take your chat experience to a whole new level. Well, at least that's what Google wanted to do. However, the users in India don't seem to be much impressed with it and are still preferring WhatsApp and Facebook Messenger for the most part.
Since its launch, Allo hasn't been able to clock much downloads as compared to WhatsApp and Facebook Messenger. According to the data from app analytics firm Sensor Tower, Allo has been downloaded 3.1 Million times from Play Store and 264,000 times from App Store in India since its launch in September last year.
In contrast, during this same period of time, WhatsApp has been downloaded 58.6 Million times on Play Store and 3.2 Million times on iOS in India. Speaking of Facebook Messenger, it has been downloaded over 33 Million times on Play Store and 1.7 Million times on iOS.
In order to push Allo on more smartphones in India, Google has also tried a variety of marketing methods. The company teamed up with All India Bakchod in November last year. It's a popular YouTube channel in India with focus on comedy and over 2 Million subscribers to their name. Apart from that, Google also advertised Allo in Cafe Coffee Day, a popular coffee chain in India. However, it seems none of this is helping Google's case with its messaging app.
"It's not entirely unexpected, and it's not something that we lose hope or sleep over. You'll see a pattern even with the most successful products: There's a huge bump in the beginning, and then there's a slump; and then you see the real, retentive users sticking there and getting and friends and families on board, and you see the graph going back up." said Amit Fulay, Group Product Manager for Google Allo.
"I don't think we have any expectations of users in India thronging to us en masse. But this is a long game for us in some ways. We think we already have a better product [than the competition]. The next step is figuring out how to make inroads." Fulay further added.
Well, hopefully Google will come up with something, either in the form of aggressive marketing or in the form of some new features, which will help it get Allo on more devices than it already is. By the way, have tried Google Allo yet? If no, we have provided download links below.