We all know that Google highlights the best apps and games for Android in its Editor's Choice section on Play Store. The apps and games that make it to this section are curated by Google's editorial team. However, Google recently revamped the Editor's Choice section, and now, this Mountain View based search giant has announced Android Excellence.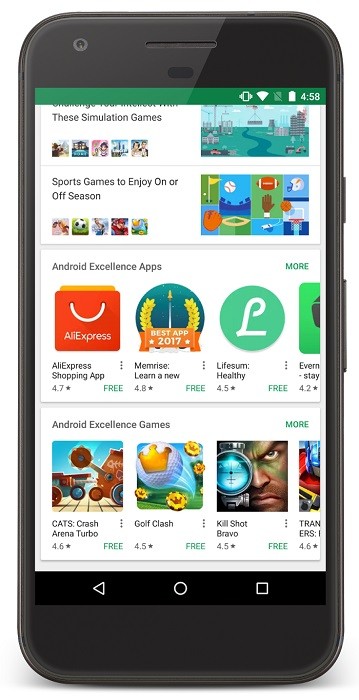 Android Excellence is a collection of apps and games that will show up in the Editor's Choice section separately. Besides, the apps and games in this Android Excellence section will also be listed separately by Google.
"The new collections will showcase apps and games that deliver incredible user experiences on Android, use many of our best practices, and have great design, technical performance, localization, and device optimization." said Kacey Fahey, Developer Marketing, Google Play.
Also, the Android Excellence collection will be updated once in a quarter, that is four times a year, which means apps and games can have a longer exposure in that section which would help them get more downloads and reach. Besides, it also does mean that an app or a game need not be recently released to make it to Android Excellence collection, it just needs to be a quality app/game.
Having said that, Google has also announced the winners of the first round of Android Excellence awards. Check them out below.
Android Excellence Apps:
Android Excellence Games:
This list might have some apps and games missing based on your country as we here in India currently don't see all the apps that are listed above. Anyways though, like we said earlier, the Android Excellence collection can be found here in the Editor's Choice section.
By the way, did your favorite apps and games make it to this list?