Sony's has entered the flagship game with its Sony Xperia XZ Premium competing with the Samsung Galaxy S8 as well as the upcoming OnePlus 5. Being the fist smartphone in the World to have a 4K HDR display and the first smartphone in India to offer Qualcomm's fastest Snapdragon 835 SoC can greatly enhance the smartphone experience. We've got some benchmarks for you to see how does it stand against the existing top-of-the-line smartphones.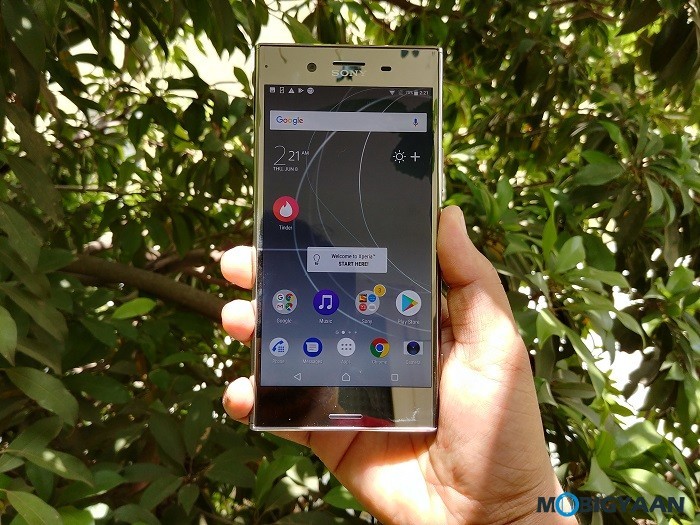 Sony Xperia XZ Premium Specifications
Display: 5.5-inch 4K HDR IPS display (3840 x 2160 pixels | 807 ppi)
Software: Android 7.1.1 Nougat
CPU: Up to 2.45 GHz octa-core Kyro 280 processor, 10nm Qualcomm Snapdragon 835 SoC, 64-bit
DSP Processor: Qualcomm Hexagon 682 DSP
GPU: Adreno 540
Memory: 4 GB LPDDR4X RAM
Storage: 64 GB UFS
Battery: 3,230 mAh (non-removable)
Sony Xperia XZ Premium Performance Benchmarks
With the given specs, Sony Xperia XZ Premium can pretty much stack up against the flagship rivals. Sony Xperia XZ Premium equips Qualcomm Snapdragon 835 CPU having a total of 8 Kyro 280 cores clocked up to 2.45 GHz. Paired with 4 GB LPDDR4X RAM and a fast 64 GB UFS storage, Sony really has got premium specifications. To top things off, what makes the phone even more important is its 4K HDR display.
To see how the Sony Xperia XZ Premium performs in the benchmarks, we tried the popular performance benchmarking tools like AnTuTu, Geekbench, 3D Mark, Quadrant, and others. found out that the Xperia XZ Premium is almost at par or just a tad above the OnePlus 3T, but falls behind the Samsung Galaxy S8. Impressively, the benchmarks surpass the Sony Xperia XZs which we recently reviewed about a couple of months ago.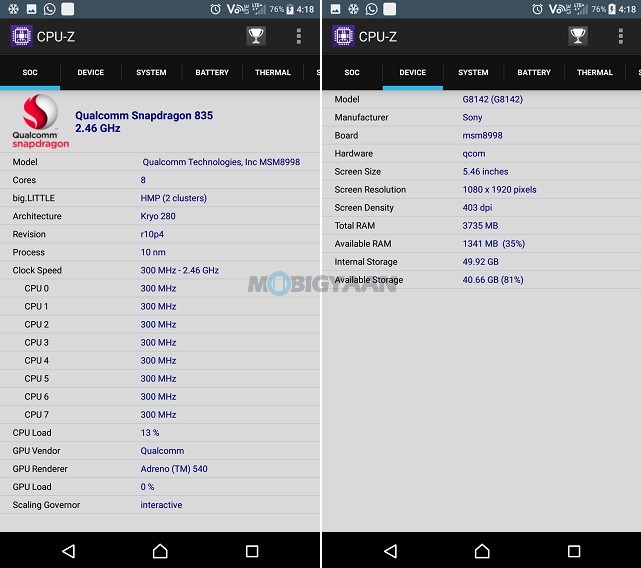 AnTuTu scored 158,221 points, Geekbench 4 scored 1,776 points on single-core CPU, 4,605 points on multi-core CPU and 7,831 points on Adreno 540 GPU. We also benchmarked the device with the 3D Mark – The Gamer's Benchmark and got a score of 3,036 points while the Quadrant Standard Edition gave us 37,824 points. On the contrary, our review states that OnePlus 3T has a better AnTuTu score and Samsung Galaxy S8 wins in almost all benchmarks.
The Qualcomm Snapdragon 835 somehow doesn't seem convincing due to the fact that its predecessor (Snapdragon 821) has very similar numbers in the benchmark. Sony might have tweaked the Snapdragon 835 chip to keep the heat emissions low and optimized with the software.
AnTuTu Benchmark
Geekbench 4
1,776 points (single-core CPU)
4,605 points (multi-core CPU)
7,831 points (GPU)
3DMark – The Gamer's Benchmark
Quadrant Standard Edition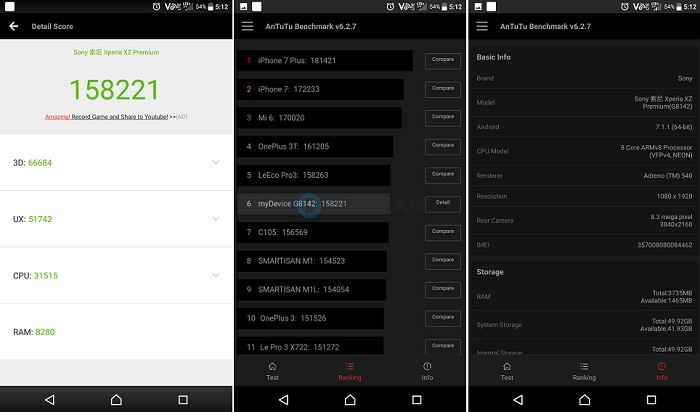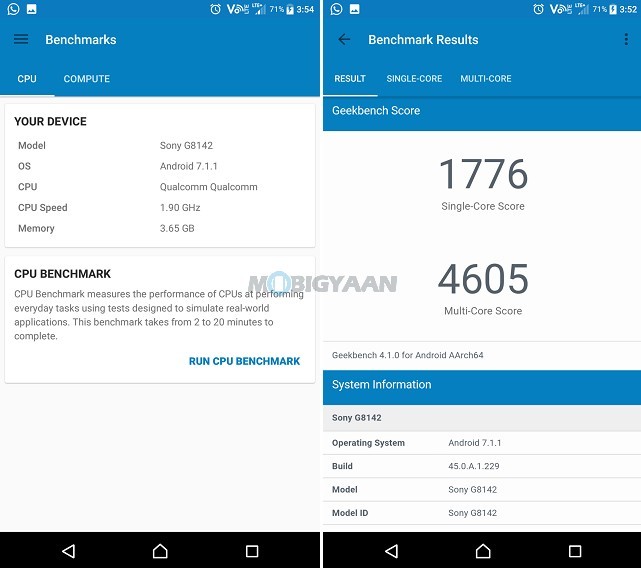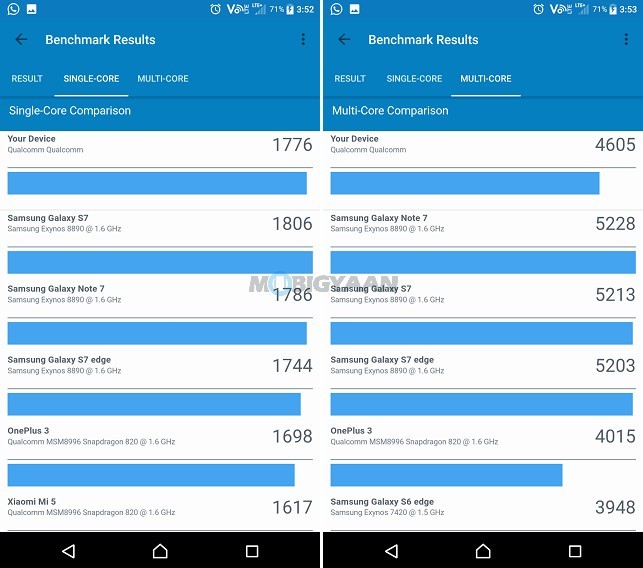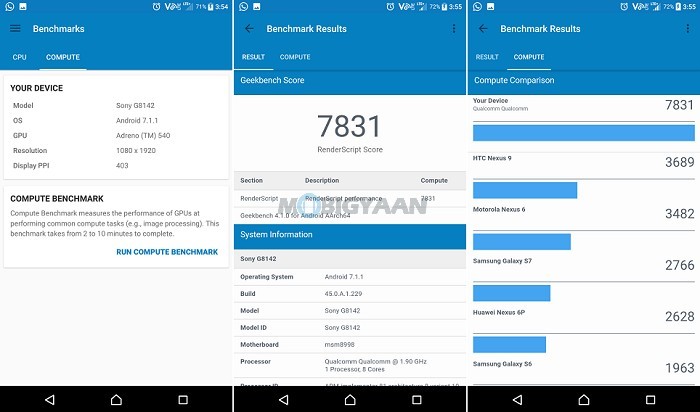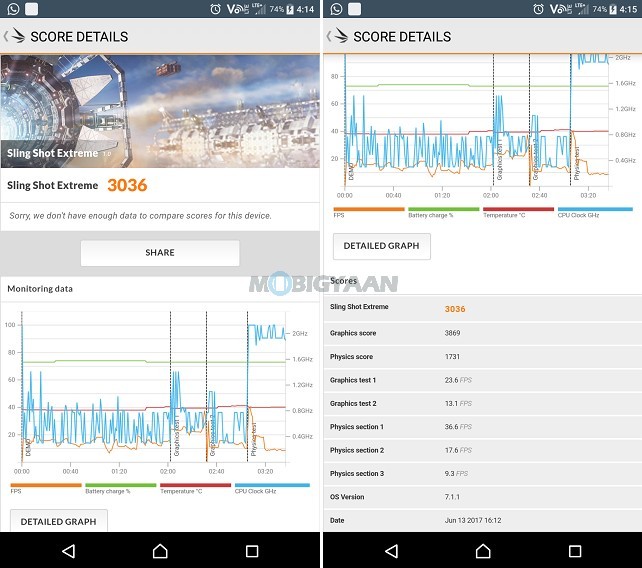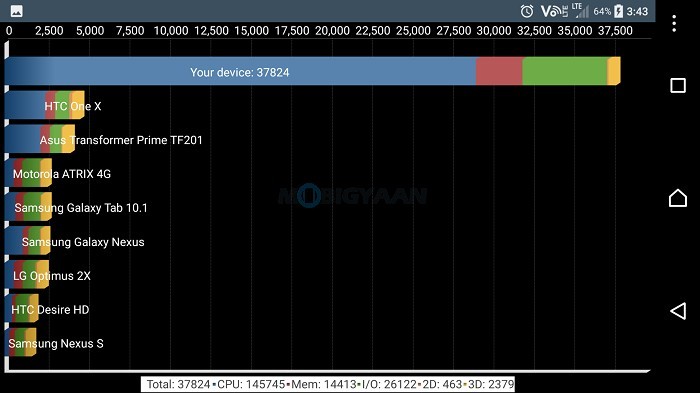 Sony Xperia XZ Premium Storage Benchmarks
Sony Xperia XZ Premium sports a fast 64 GB UFS storage, finally Sony has moved away from the eMMC storage. It now offers SSD-like read-write speeds. We checked the speeds using the storage benchmark tools like A1 SD Bench, AndroBench, and PC Mark.
It turns out that Sony has now a better storage than all the other Xperia out there. It beats the Xperia XZs in the storage department and also the OnePlus 3T in sequential read-write speeds. The performance of the storage is about the Samsung Galaxy S8 level.
Head to the Sony Xperia XZ Premium storage benchmarks below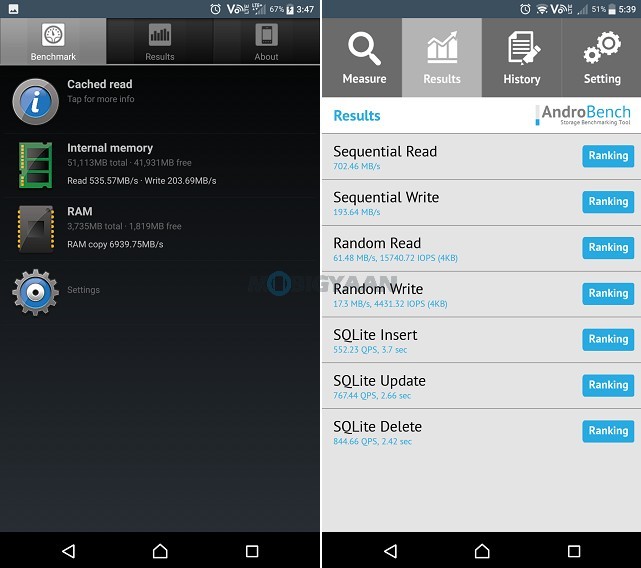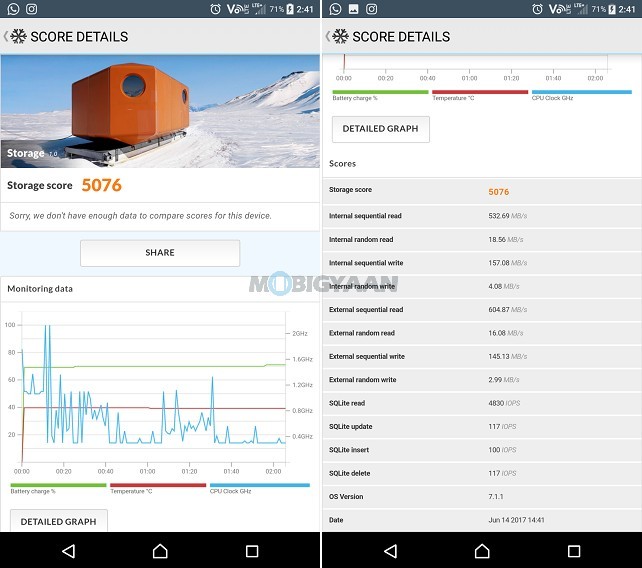 A1 SD Bench
535.57 MB/s (Read)
203.69 MB/s (Write)
AndroBench
702.46 MB/s (Sequential Read)
193.64 MB/s (Sequential Write)
61.48 MB/s (Random Read)
17.30 MB/s (Random Write)
PC Mark Storage Benchmark (Internal) – 5,076 Points
532.69 MB/s (Sequential Read)
157.08 MB/s (Sequential Write)
18.56 MB/s (Random Read)
4.08 MB/s (Random Write)
So far, Sony has done a great job in the performance and storage segment. If not all, it could leave some of the hottest flagships behind in terms of performance. Stay tuned for the full review of the Sony Xperia XZ Premium.