The LG G6, which has been announced today in Spain, has become the first non-Pixel smartphone to come with Google Assistant built-in. However, it will not remain the only non-Pixel smartphone to have Google Assistant anymore as Google has announced that the Assistant will be rolled out to more Android smartphones this week.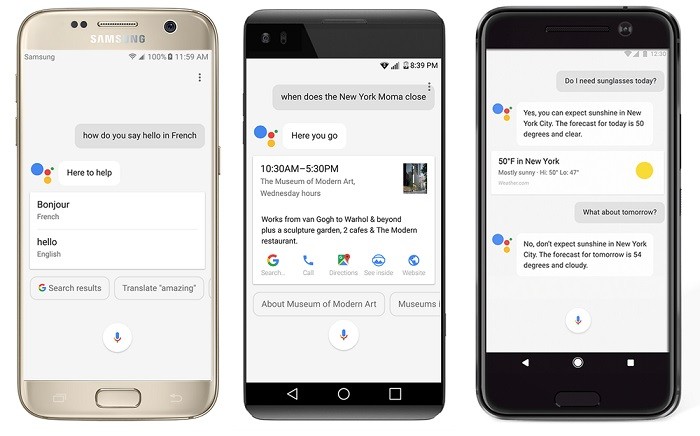 The Google Assistant, which was only available on Google Pixel smartphones, Google Home, Google Allo and Android Wear until now, will be rolled out to more smartphones this week. The smartphones which are running Android 6.0 Marshmallow and above will receive Google Assistant on their devices through a Google Play Services update.
Like Google Now, you can long press the home button on your smartphone to access Google Assistant, or, you can simply say "Ok Google". Also, given the fact that Google Assistant will be rolled out to all the smartphones running Android 6.0 Marshmallow and above through Play Services update, chances are some smartphones, especially the Chinese smartphones which don't come with Play Services, will not get the Assistant.
"Our goal is to make the Assistant available anywhere you need it. It came to Android Wear 2.0—via new smartwatches—just a few weeks ago and, as we previewed in January, the Assistant is also coming to TVs and cars. With this update, hundreds of millions of Android users will now be able to try out the Google Assistant." said Gummi Hafsteinsson, Product Head of Google Assistant.
The Google Assistant will be rolled out this week to English users in the US which will then be followed by English in Australia, Canada and the UK. Those who live in Germany will get the Assistant in German language. Google will add support for more languages in the coming year.
So, are you excited to use Google Assistant on your smartphone?
Also Read: How To Get Google Pixel Features On Your Smartphone [Android Guide]