Huawei has unveiled two new smartphones today at an event held in Barcelona, Spain. Huawei has unveiled the P10 and P10 Plus, successor to last year's P9.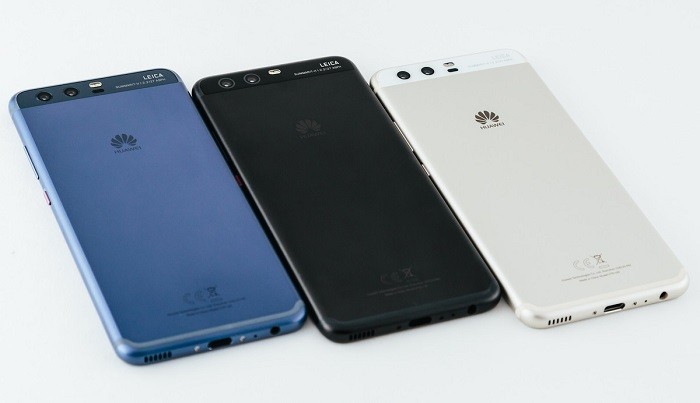 Carrying on the legacy of the P9, both the P10 and P10 Plus feature dual rear camera setup. There's a 12 MP standard camera at the back which is accompanied by a 20 MP monochrome camera. Like the P9, the dual cameras at the back on the P10 and P10 Plus are LEICA branded. In fact, not just the cameras at the back, but this time, the 8 MP front snapper too is LEICA branded.

To make things better, Huawei has teamed up with GoPro to develop Highlights, a video creation tool. As the name suggests, Highlights lets you create a short highlight of your photos and videos. All the editing and sorting is done automatically by this tool using the algorithms (you can add your own touch as well), and, it only works when the phone is idle or is charging.
Unlike the P9, which had fingerprint scanner at its back, the P10 and P10 Plus have it on the front below the display and under the glass. This is being done to make the phones more sleeker. Also, the fingerprint scanner supports gestures – single tap for back, long press for home and swipe for recents.
The P10 and P10 Plus are offered in eight different colors, however, all of them have a different finish. Also, while the P10 sports a 5.2-inch Full-HD display, the P10 Plus, as the name suggests, comes with a larger display at 5.5-inch with Quad-HD resolution.
Huawei P10 and Huawei P10 Plus specifications:
[table id=87 responsive=flip/]
Huawei P10 and Huawei P10 Plus Availability:
The Huawei P10 and P10 Plus will be available in Australia, Austria, Chile, China, Columbia, Denmark, Finland, France, Germany, Greece, Italy, Malaysia, Mexico, Netherlands, New Zealand, Norway, Peru, Philippines, Poland, Russia, Saudi Arabia, Singapore, South Africa, Spain, Sweden, Thailand, Turkey, UAE, United Kingdom, and Vietnam from March. The availability of the devices in different colors and memory configurations will vary depending on the region.