Google Chrome for Android has just received  an update, which brings a number of new features along with some UI improvements.
Chrome 35 for Android brings support for multi window devices and that includes support for folders inside the Chrome launcher. The update also brings the ability to undo a closed tab, which is great, considering how often we close tabs accidently.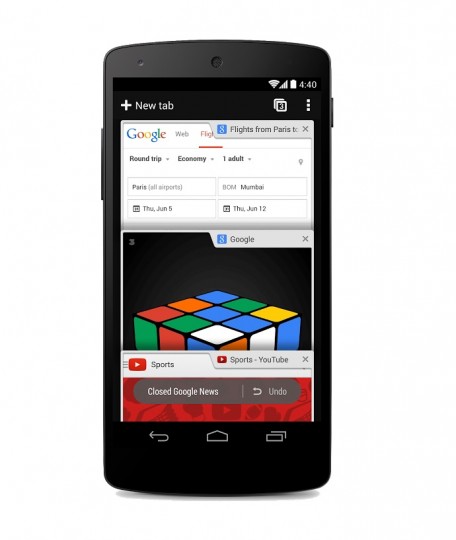 Chrome now also supports full videos with support for subtitles and HTML5 controls. The update also brings the ability to stream videos to Chromecast directly from the browser. The update also brings numerous bug fixes and under the hood improvements.
The Chrome Beta has had these features for a while now, so it's great to see them finally coming to the stable version. The update is available to download from the Google Play Store, so hit the link below and get the update.
Google Play Store – Google Chrome