We are living in an age where "Data is the new oil". User data is of paramount importance to different parties these days, and hence, it becomes important for the tech giants to protect the data of their users, lest they want to become the next Facebook. It's also important for the companies to give a greater amount of control to the users over their data. Well, in a bid to make data control easier for its users, Google has announced that it's bringing data control tools right into its products.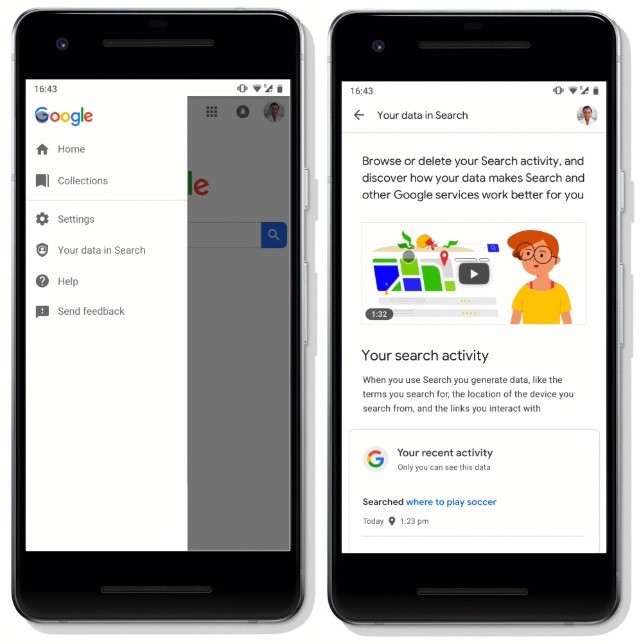 Google has announced that it's making easier for its users to take decisions about their data right from within its products, starting with Search. Users can now manage their search activity without leaving the Search app. When signed in, Google users can click on the hamburger menu icon in the top-left corner inside the Search app, and then click 'Your data in Search'. From their, users can then delete their search data, while also getting more information on how Search uses their data.
Until now, whenever a user wanted to manage his Search data, he had to head over to Google Account, but that's no longer necessary, as users can manage and clear their Search data from right within the Search app.
In case you are wondering why having the ability to be able to manage and clear Search data is important, let us break it to you that whenever you search for something using Google Search, the tech giant records data which includes the terms you search for, your current location when you search, and even the links that you interact with.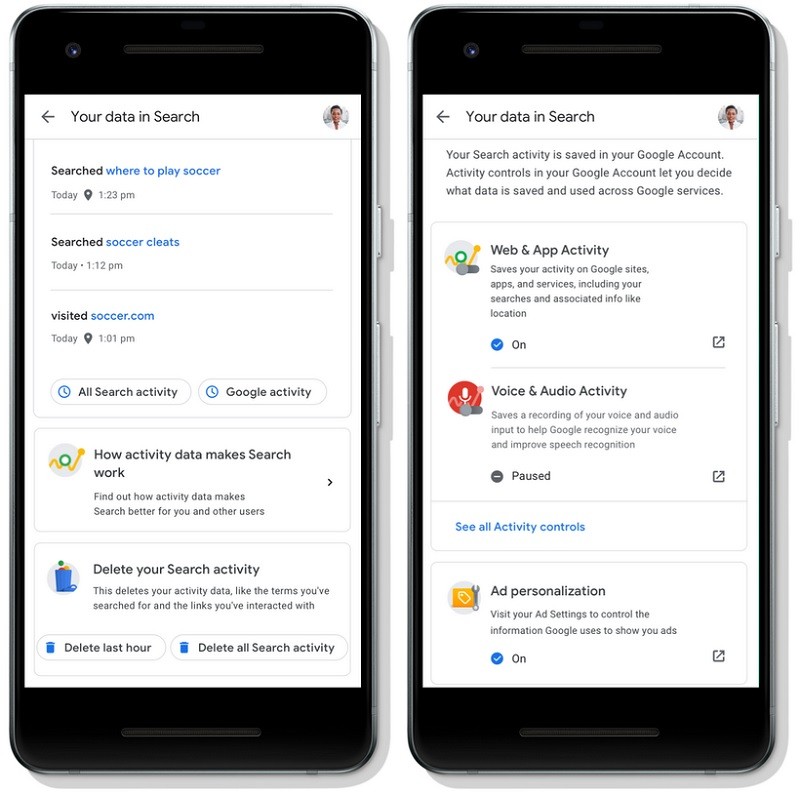 That said, in addition to making it easier to manage Search data, Google is also providing quick access to privacy controls in Google Account that are relevant to Search. With this, you can control whether Google can show you advertisements based on your search history. Furthermore, you can also decide what information Google stores about from the Google Accounts menu.
Google has said that this improvement to Search is available on both desktop and mobile web starting today, with Android and iOS apps getting it in the "coming weeks". Google will also be expanding this to Maps next year, which will then followed by roll-out for other Google products. You can check out the video below for a better understanding.
"Having access to relevant and actionable privacy controls directly from the Google products you use every day is just one way that we are continuously working to build privacy that works for everyone." said Eric Miraglia, Director of Product Management, Privacy and Data Protection Office, Google.